Back-to-school night is tonight from 6-7 PM at both campuses. We look forward to seeing you this evening!

Yale Elementary would like to invite the community to see the bond improvements throughout the building during Back to School Night on August 6 from 6-7 pm! We will also be releasing class lists at this time, students will be able to meet their teachers and see classrooms. I look forward to having students back in the building! One goal of mine is to encourage communication in general but with a focus on important issues, while addressing any concerns as quickly and effectively as possible. Please feel free to visit with me Tuesday night and any other time this year. I look forward to the upcoming school year!

HS seniors will need to come to the main office to select their courses tomorrow, Wednesday 7/31. (Juniors come Thursday and sophomores Friday.)

The immunization link and the free and reduced lunch link is currently working in the online registration.

We are aware that the immunization link and the free and reduced lunch link are not currently working in the online registration. Thank you for your patience; we know the issue and it should be fixed by 10 AM.


National FFA Organization's Washington Leadership Conference Instills Importance of Growth, Leadership, Community Service INDIANAPOLIS (Monday, June 3, 2019/National FFA Organization) – For the past fifty years, FFA members from across the country converge on Washington, D.C., in the summer to evaluate their personal skills and interests, develop leadership talent and create service plans that will make a difference in their communities. This year is no different. Created in 1969 and held annually, the first conference began June 4 at the Omni Shoreham Hotel. More than 2,300 students registered for the 2019 Washington Leadership Conference, the second-largest student experience that the National FFA Organization hosts each year. FFA members can attend the conference during one of seven weeks. They spend the week under the guidance of professionals, counselors and FFA staff. In workshops, seminars and small groups, members focus on identifying and developing their personal strengths and goals while undergoing comprehensive leadership training that help them guide their local FFA chapters. The capstone of the event is a civic engagement activity where participants apply what they have learned to a hands-on activity. Members also analyze the needs of their communities, develop wide-ranging and high-impact community service initiatives and implement their plans with the help of their FFA chapters upon return home. Students in recent years have promoted agricultural literacy; brought attention to abuse; collected and distributed shoes to individuals in Haiti; created a hunger awareness plan and more. Cooper Martin, Yale FFA Vice President, proudly represented the Yale FFA chapter during the third session of the Washington Leadership Conference held June 16-24. He and approximately 140 other Oklahoma FFA members from across the state traveled to Washington, D.C. via charter bus. During his time in DC, Cooper experienced the history of the nation's capital and toured landmarks including Mount Vernon, Arlington National Cemetery, US Holocaust Memorial Museum, the Washington Monument, War Memorial, the National Mall, and the Smithsonian museums, among others. He also toured the U.S. Capitol where he had the opportunity to participate in congressional visits. The 400 participants of session three also engaged in a service day project where they packaged over 60,000 meals for Meals of Hope to be distributed to homeless shelters in the area. The 2019 Washington Leadership Conference is sponsored by title sponsors CSX and Farm Credit and weekly sponsors Bayer, Syngenta, General Mills, Merck Animal Health, Growth Energy and Nutrien. For more information, visit FFA.org/WLC. The National FFA Organization provides leadership, personal growth and career success training through agricultural education to 669,989 student members who belong to one of 8,630 local FFA chapters throughout the U.S., Puerto Rico and the U.S. Virgin Islands. The organization is also supported by 459,514 alumni members in 2,236 alumni chapters throughout the U.S.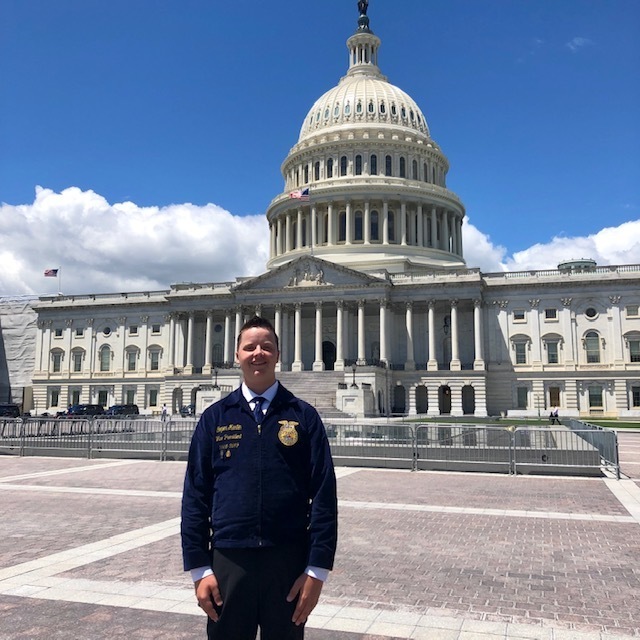 Online registration will be open starting tomorrow - stay tuned for more information.

The work on the elementary cafeteria is coming along nicely. We are excited for our students and community to see the finished product at Back to School Night on August 6, 6PM-7PM.

Today was day 1 of our faculty 5 day SIG Academy. Our teachers spent time learning together and digging into student data, especially attendance. Great things are happening at Yale and we are looking forward to a great 19-20 school year!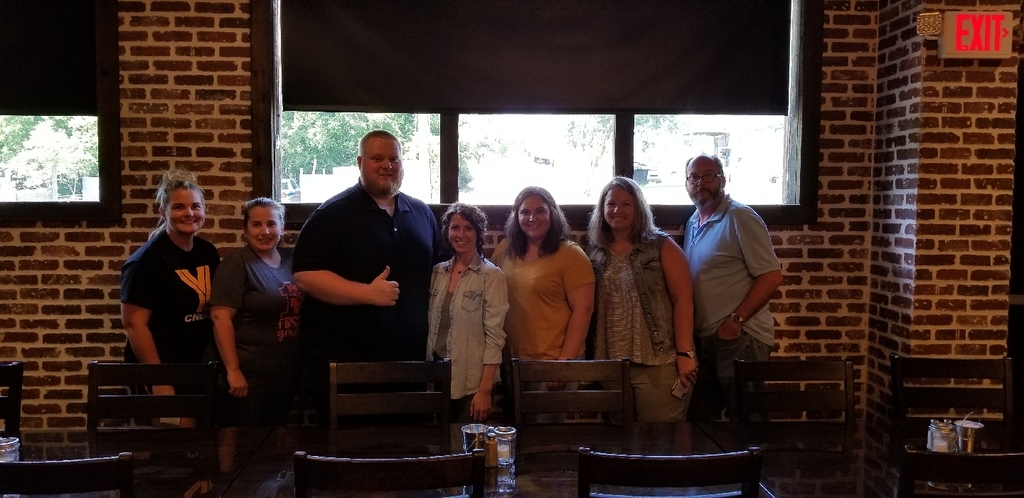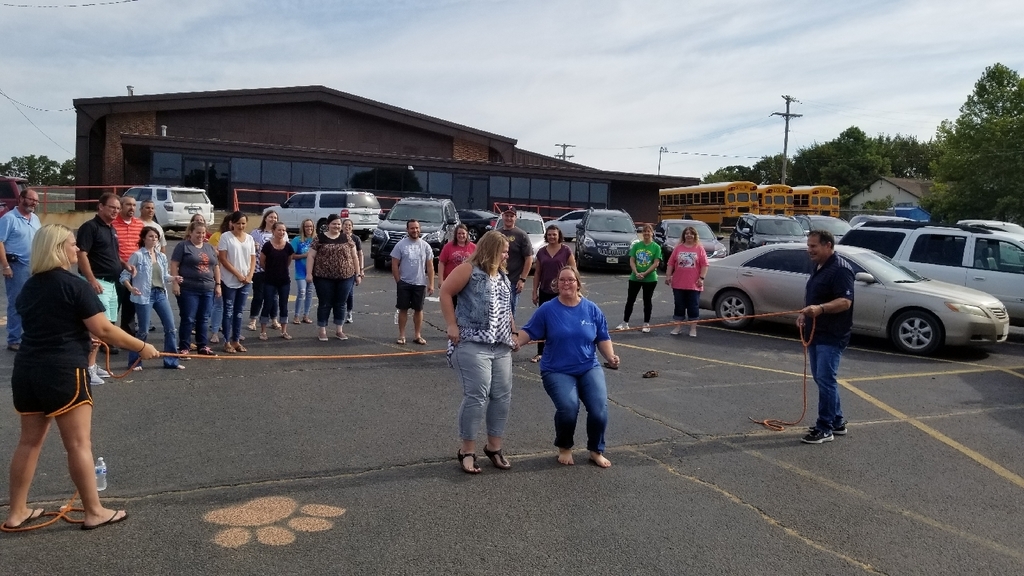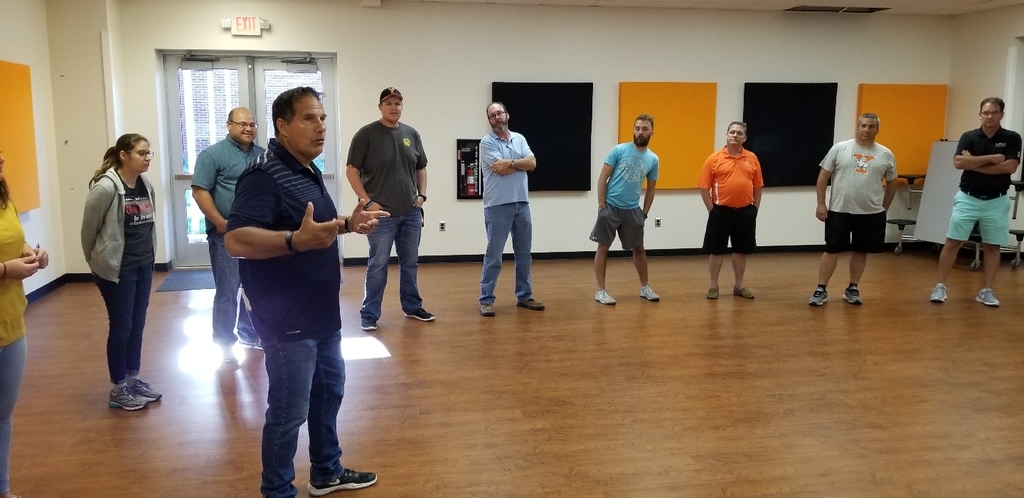 JH Volleyball practice will begin Aug 2nd, 8:30 p.m to 10:00 p.m.


If any of our female athletes, going into grades 9-12, are interested in co-oping with Glencoe for fast pitch softball, please send a quick email to Mr. Kennedy at
rkennedy@yale.k12.ok.us
. The email needs to be sent by 2 PM this Monday, July 15.


The 2019-2020 school year is quickly approaching! Parents and guardians are starting to prepare. We are pleased to announce Yale Elementary will supply teachers with the necessary student supplies, therefore we will not be requiring families to buy supplies or pay for them at the beginning of the school year. However, donations will always be accepted. All standard school supplies are appreciated and there is a never-ending need for tissues, Clorox wipes, and disinfectant items. We appreciate Yale families and our community and look forward to starting a new school year. Thank you, Emily Nickell - Yale Elem. Principal

The new doors in the Elementary.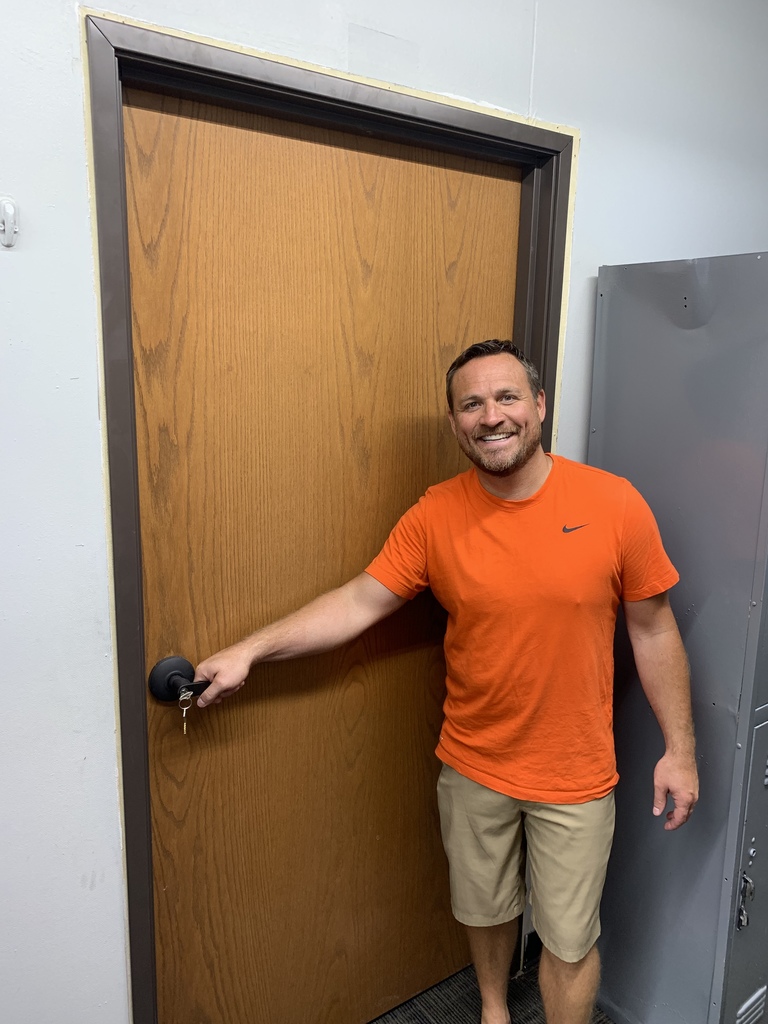 INTRODUCING ONLINE REGISTRATION Beginning July 29, students and parents/guardians will be able to complete and update their school registration information online using a link which will be provided on our school app (free in your app store), school website (yale.k12.ok.us), or by following a link which will be made available on our official Facebook page. Additionally, we will have Chromebooks set up at both sites for parent/guardian use. Those who will be new to our district can also utilize the online registration; however, they will need to set up a follow up appointment through the registration tool because additional information will need to be completed in person. Students in grades 6-12 will still need to come to the jr. high/high school office to select the courses they will take. That schedule is below. Our belief is the online tool will eliminate the repetitive paperwork that must be completed each year and streamline the entire enrollment process. As with anything new, there will be some hiccups, but we appreciate your willingness to work with us as we try to make this easier for you. Course Enrollment Dates: Seniors, July 31 Juniors, August 1 Sophomores, August 2 Freshman, August 5 6th, 7th, & 8th grades, August 6

Yale Schools will be closed Thursday & Friday, July 4th & 5th, 2019. Have a Happy Fourth of July.

SECOND NOTICE: A second Driver's Education class will offered beginning July 1st. The classroom dates will be July 1st, 2nd, 3rd, & 8th from 8:00 a.m.- 3:00 p.m. The driving times will be scheduled at a later date. This class will be limited to the first 20 PAID students. Please contact Mr. Ray at
jray@yale.k12.ok.us
with any questions.