Yale Public Schools would like to thank Oklahoma Disaster Restoration for their generous AED donation. The new AED has been installed in the lobby of Homer Ray Gymnasium. We hope that this life-saving device will never be needed, but we are very grateful to have it. Thank you Oklahoma Disaster Restoration!

I'd like to take this opportunity to say congratulations to the graduating senior class of 2023. Good luck in your future endeavors. Don't forget where you came from! To the faculty and staff of Yale Public Schools, thank you for your dedication to our students and for all of your hard work throughout the school year. Parents and community members, thank you for letting us work with your children and for supporting us all year. Yale may not have all of the resources of other towns, but it always seems to find a way to support and meet the needs of the school and its' students. I appreciate you all and look forward to working with you in the future. Respectfully, Rocky Kennedy Yale Public Schools Superintendent

YALE SCHOOL ADMINISTRATION SUMMER HOURS MAY 12 8-12 MAY 15-19 8AM -3PM MAY 23-JUNE 9 8AM - 2 PM CLOSED MONDAYS JUNE 12 - JUNE 29 8AM - 1 PM CLOSED FRIDAYS JULY 3 8AM - 1PM JULY 4 -5 CLOSED JULY 6-AUGUST 2 8AM - 1PM

We start with PK and work our way up the grade levels!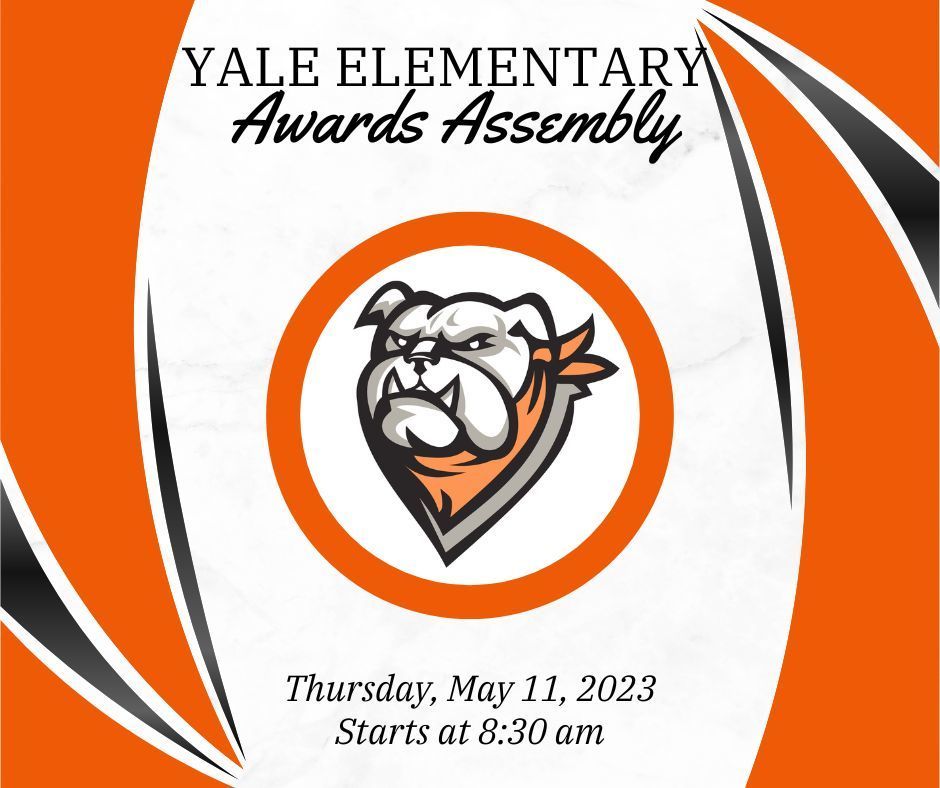 All school-owned band instruments need to be returned to Mr. Sturgeon by Thursday, May 11. Thank you.

Parents, If your 6-8th grade student is at school today, they should bring home a report card today. Please ask them to see their report card. Elementary report cards will go home with students on Thursday. 9-10th grade report cards should come home with students tomorrow. 11-12th grade report cards will be mailed out after we have received tech and concurrent grades.

The end of the 2022-23 school year is almost over. Please check on your children's cafeteria account and pay any negative balance!

Our last PAWS of the year! We had so much celebrating those who were caught making PAWS-itive choices!!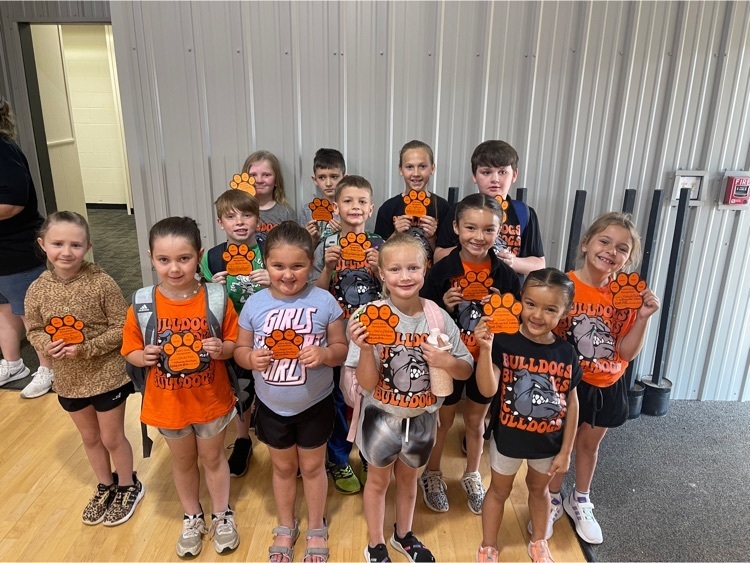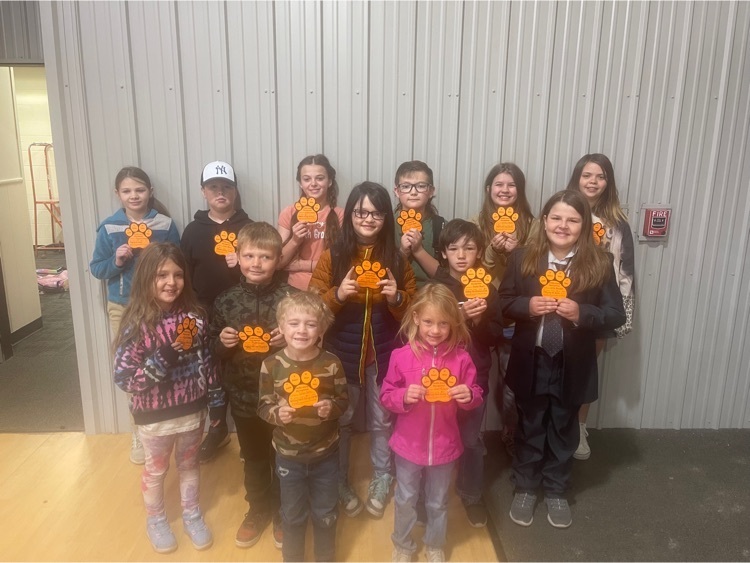 Congratulations to Kaybra Prather for winning 3rd place in the high jump at the State Track Meet. Great job Kaybra!!

🚨Date Change!!🚨 As rain chances have increased each day for tomorrow, we are moving to Monday, May 8th!!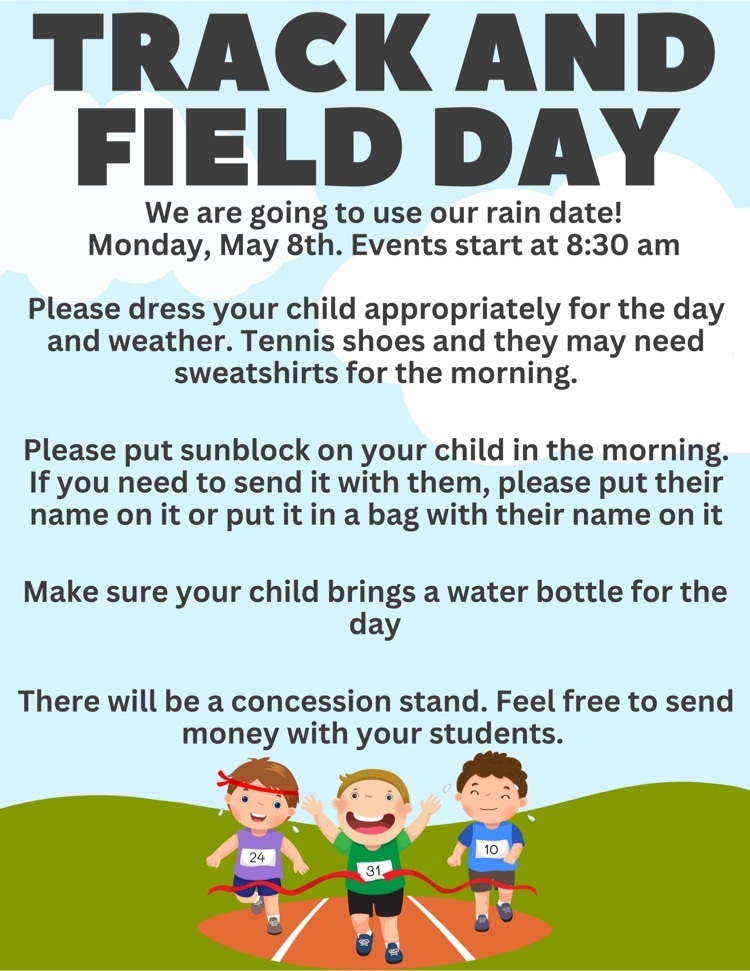 Yale FFA Banquet, May 5, 2023 Multi-Purpose Building 6:00 pm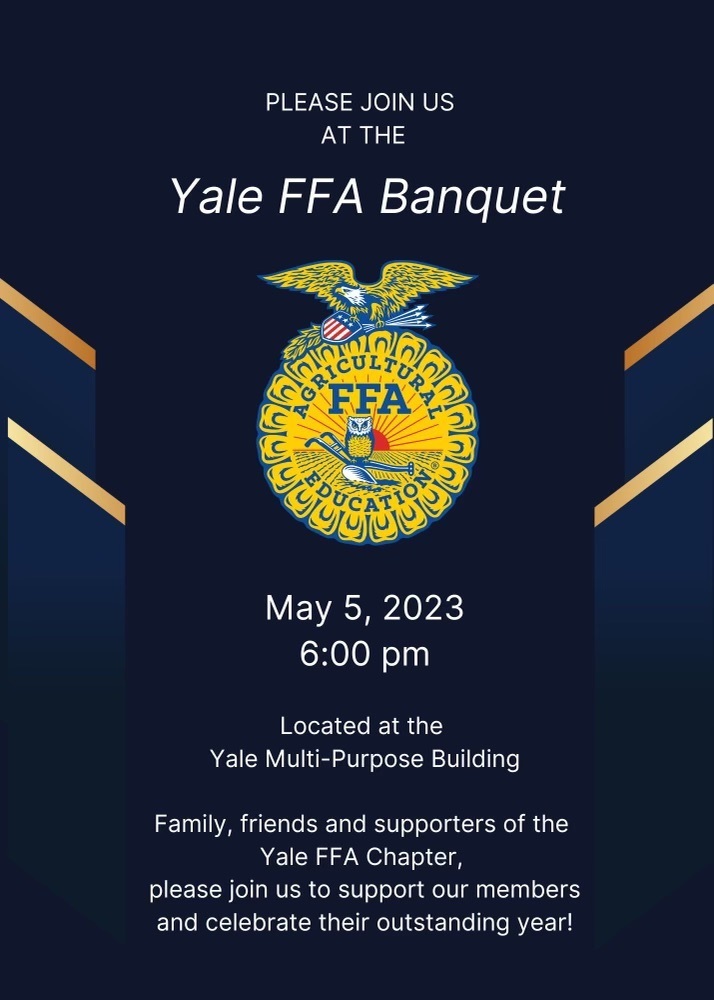 The City of Yale is looking for lifeguards for the pool this summer. Training will be provided. Please contact Chief Kelly if interested. Yale High School students can contact Coach Kennedy if interested.

MAY 8th is the closing day to order your Yearbook. Please get in touch with Mrs. Pummill,
cpummill@yale.k12.ok.us
with any questions. You may bring cash or check (make check payable to YPS) to the Elementary or HS office.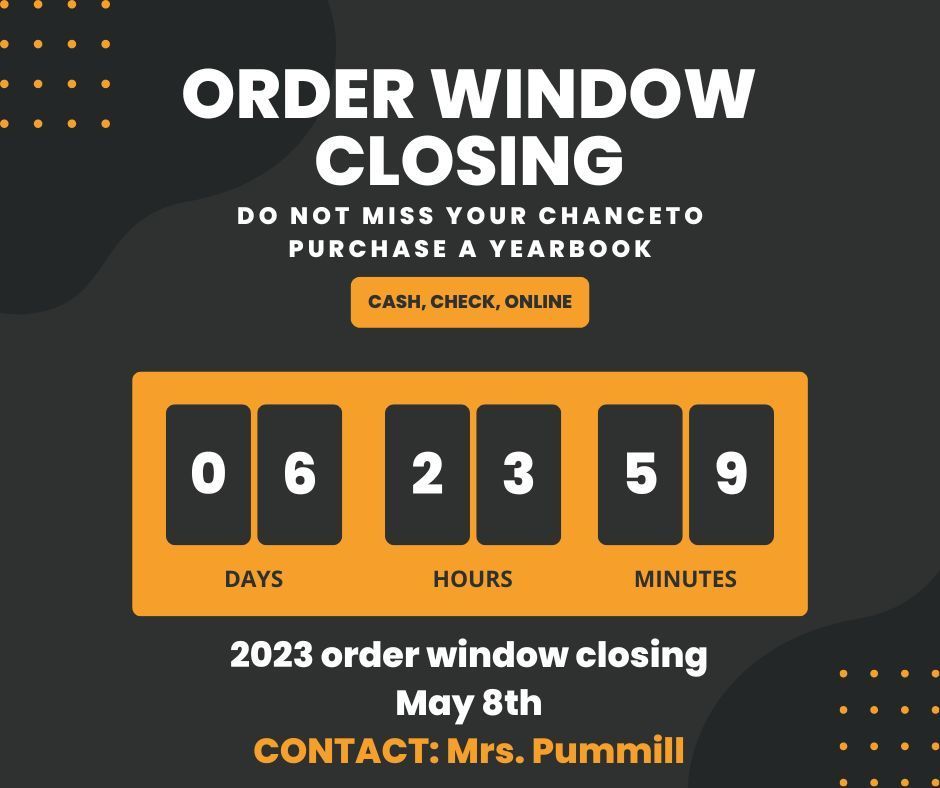 Congratulations to Kaybra Prather for winning Regionals in the high jump. She has qualified for the State Track Meet next weekend. We are proud of you!

Congratulation to YHS Skills USA winners!!! Conner Elliott-Robotics/Automation-Gold Brayden Elliott-Truck Driving-Gold Preslie Johnson-Action Skills-Bronze Macy Tharp-Job Skills-Gold Thomas Winterbottom-Welding Sculpture-Gold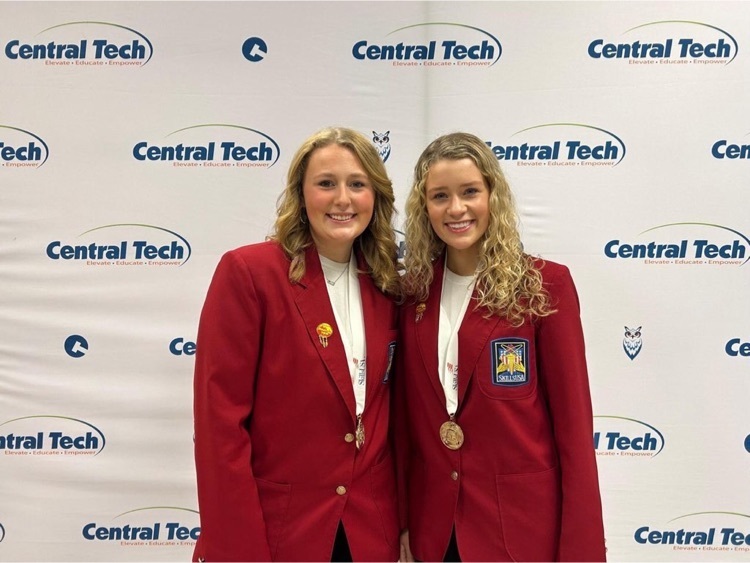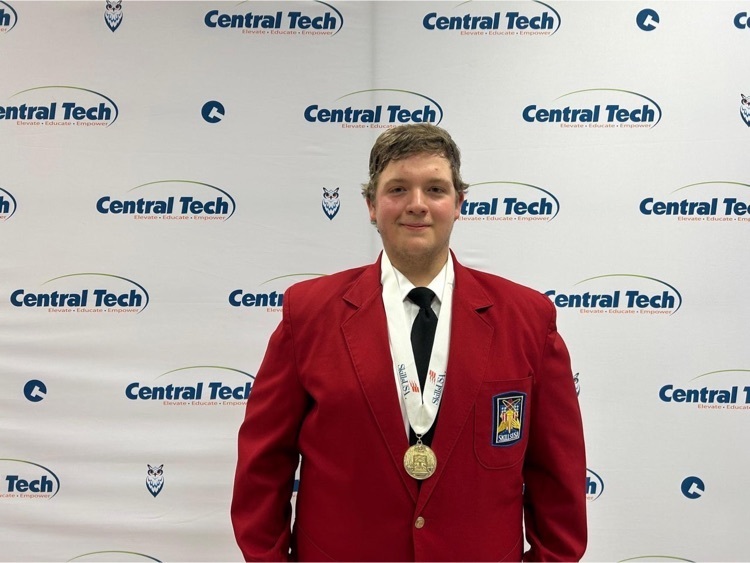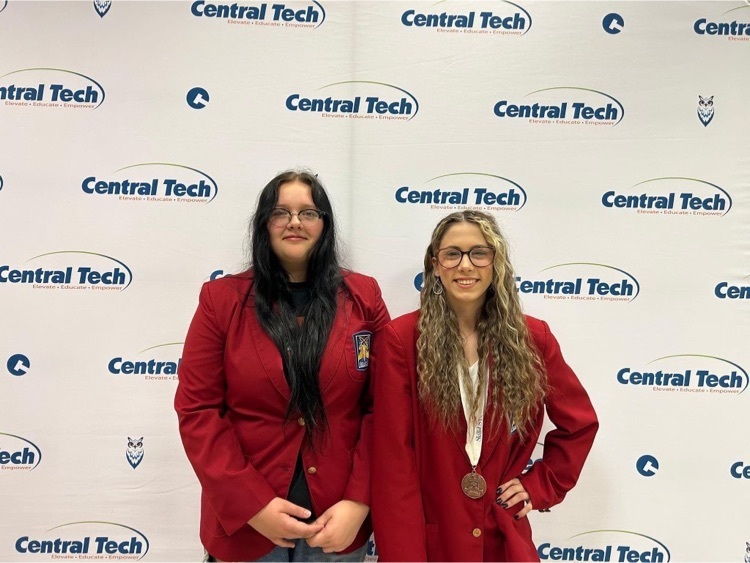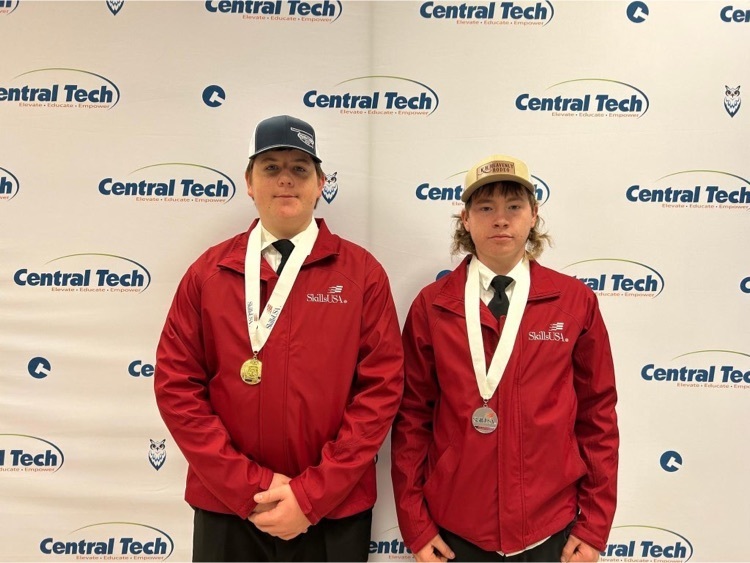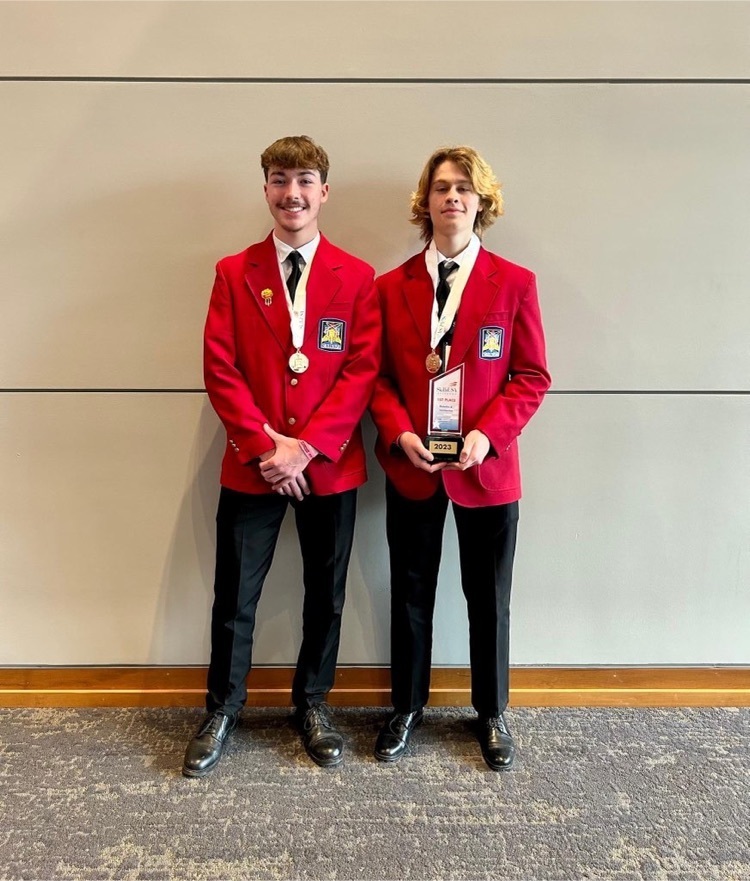 Summer Enrichment has open enrollment spots for students currently in Kindergarten through 8th! Please reach out to your student's teacher or the elementary office.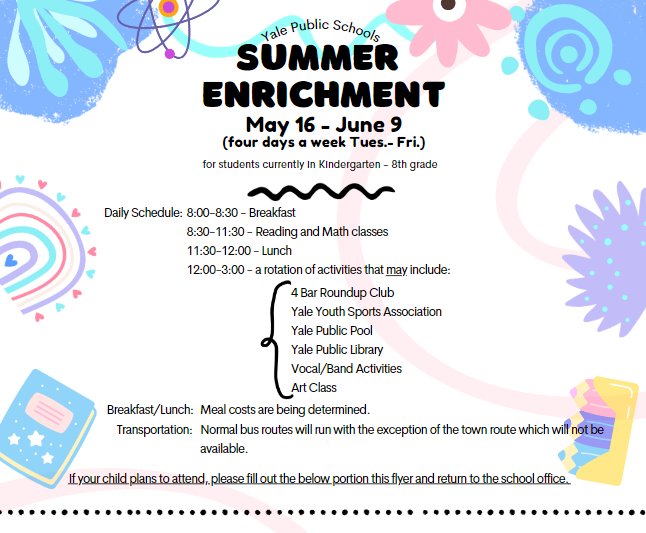 Mrs. Pummill's Zoology class hatched chicks for a class project.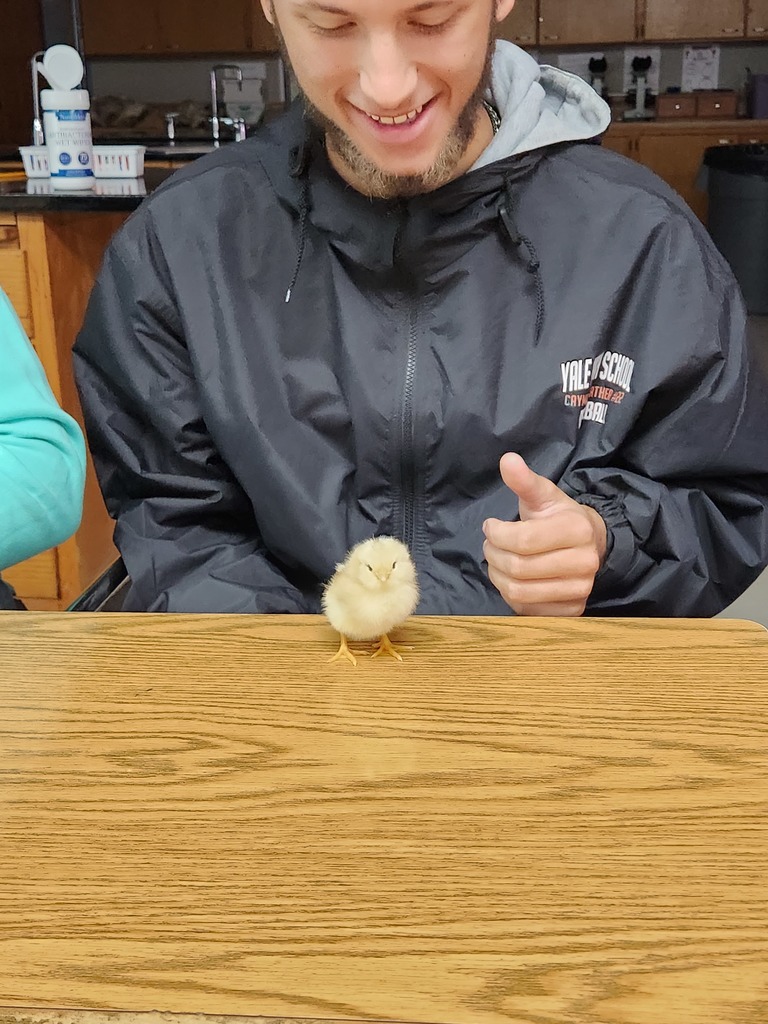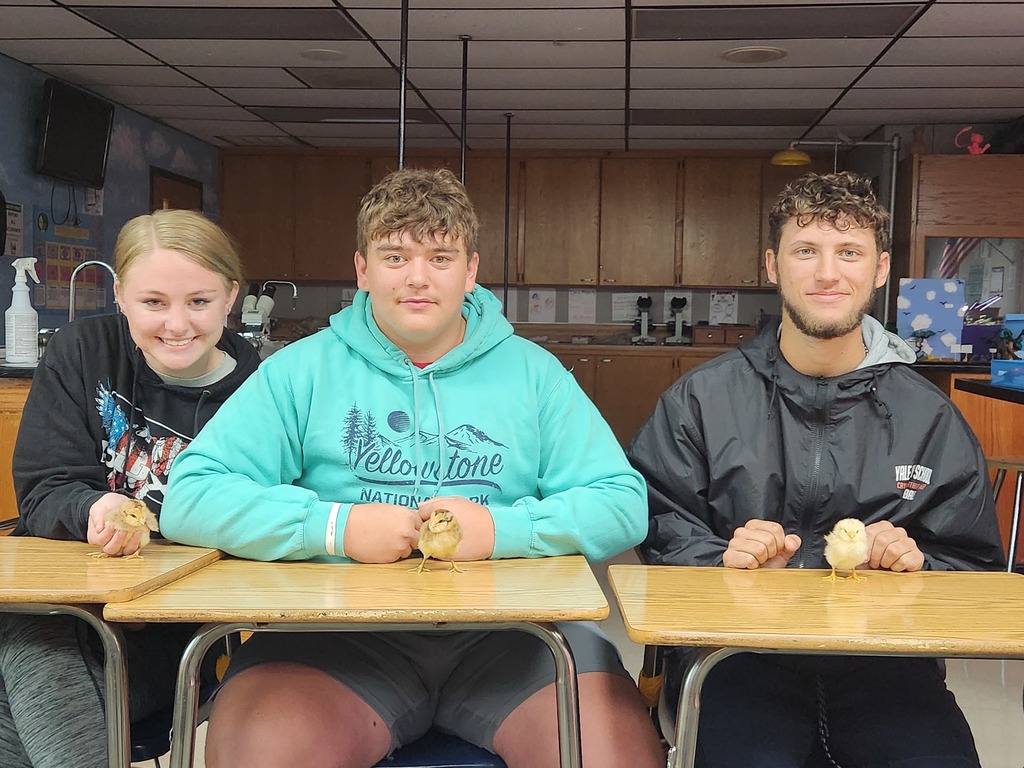 SENIOR SALE April 24th - April 28th, 2023 ONLY seniors can purchase a yearbook at the discounted price of $40.00. This is the last chance for seniors to purchase at this price. Bring cash or check (made out to YPS) to Mrs. Pummill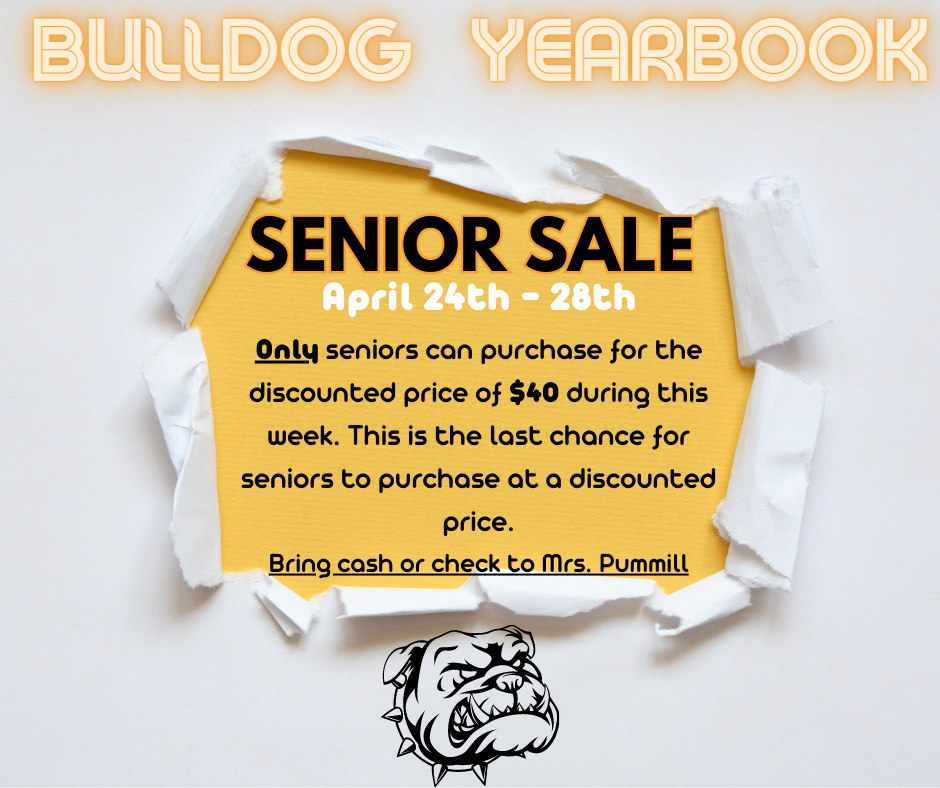 The last couple of days has been a rollercoaster of emotions for the students, staff, and families of Yale Public Schools. Tomorrow morning students in grades 6-12 will meet together in the old gym at 8:00. This meeting will hopefully help students and staff process the events of the past week and discuss how to productively move forward with the school year. Counselors and local pastors will be on hand to help any students and staff process their feelings and emotions. The health, safety, and well-being of our students and staff is the top priority of Yale Public Schools.

Today has been a difficult day for the Yale community. Yale Schools has coordinated with multiple counseling agencies to provide opportunities for students and/or adults who might feel the need to talk. The high school cafeteria will be open tomorrow from 8am-noon or from 3-7pm for anyone who would like to visit with a counselor, preacher or be together with friends.