We are opening enrollment for the 21-22 school year tomorrow, July 29. Please look for the enrollment link on our website News Feed or on our Facebook page. Virtual/online school is available for our students. If interested, please reach out to either Mr. Baker or Mrs. Nickell. We look forward to the coming school year!

Football Camp for students in grades 1st-6th. August 2 & 3rd from 7-8 pm at the football field. Cost is $10 per athlete. Camp is hosted by the Yale High School Football coaches.

Here is the 21-22 School Calendar! Students will return to school on Thursday, Aug. 12. We are working on opening our online enrollment. The link will be posted here on our Facebook page as well as on our website when enrollment is accessible. We look forward to the new school year!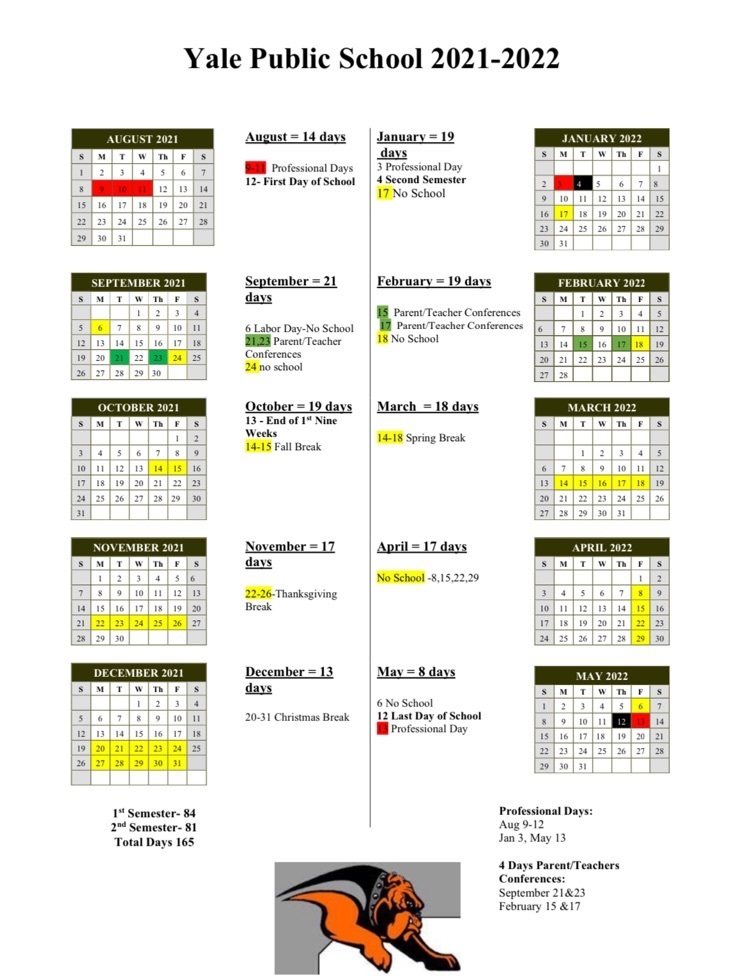 Yale Clinic will be providing free athletic physicals to Yale students. Appointments are only available on Thursday's. Please call 405-749-0900 to schedule your child's as soon as possible. Forms can be found on the OSSAA.com website or on the school website,
www.yale.k12.ok.us
, under documents. Thank you Yale Clinic

🏐🏐🏐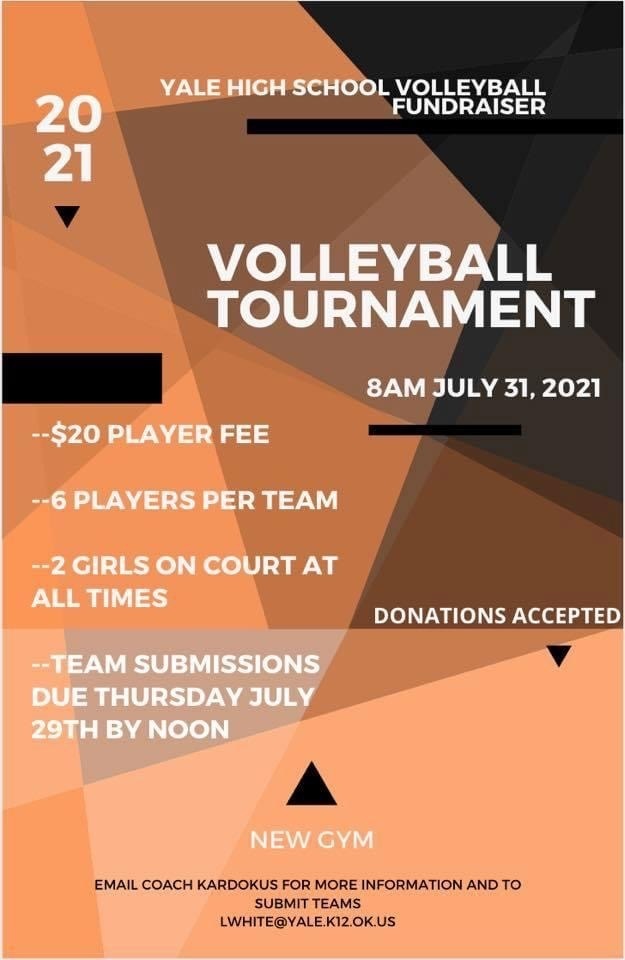 Happy 4th of July!! Any junior high girl interested in playing volleyball this coming year is welcome to attend voluntary workouts. The next workout is July 5th from 7-9 AM in the old gym. For more details, email
lwhite@yale.k12.ok.us
Stay safe this holiday weekend!!

Coach Garner and Coach Moore will be hosting a basketball camp this week. Monday through Wednesday in the new gym. 2nd-4th grade from 9-10 5th-8th grade from 10:15-11:45 Cost is $15. Please bring your own water bottles.

Yale community, I'd like to start off by saying how excited I am to be leading the Yale School district. Please know that my door is always open. I can't always promise you the answer you are looking for, but I can promise you that all concerns, suggestions, and opinions will be heard and taken into consideration. Secondly, the Yale Schools Return to Learn Plan is posted on the school website. We are hoping that things continue to improve with Covid-19. If so, we plan to return to school in August with masks being optional for students and staff. Also, we plan to allow visitors to report to the main office in both buildings. For a more comprehensive list of guidelines, please visit
www.yale.k12.ok.us
These guidelines could change if the situation is warranted at any time. Please feel free to share your questions, concerns, or suggestions. We all want what's best for our students. Let's continue to work together to accomplish that goal. My email is
rkennedy@yale.k12.ok.us
Thank you, Coach Kennedy

These girls have been working super hard at cheer camp this week. Tomorrow the junior high girls will join in on the fun. All of the cheerleaders will perform at a community showcase on Friday, June 18th, 6 pm in the elementary gym. If you aren't busy come see what they've been up to.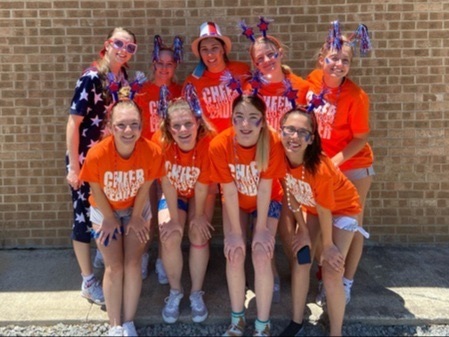 Yearbooks are in!! If you pre-ordered a yearbook, they can be picked up in the main offices. Elementary student's yearbooks are at the elementary. JH and HS student's books are at the high school. If you did not order a yearbook, but would like one, you can purchase those at the high school starting June 14. The cost is $30. Senior videos from Prom are available in the high school office.

2021-2021 District Policy for Child Find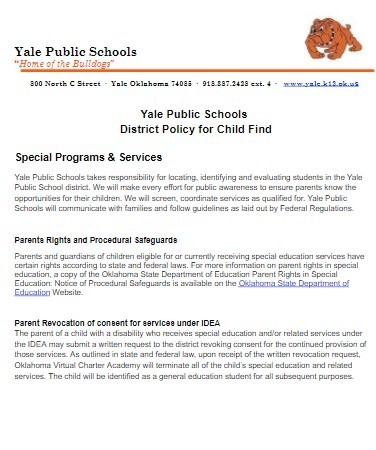 Congratulations to the Yale High School graduating class of 2021. We are proud of you, and we are excited to see what your future holds.

Yale Public School Board of Education is proud to announce the hiring of our new superintendent, Rocky Kennedy. Mr. Kennedy has been an educator for 22 years; 13 of those years have been with Yale as a teacher, coach, athletic director, and principal. Mr. Kennedy has worked side-by-side with Mr. Bledsoe, training and preparing for this opportunity. With his leadership--and our outstanding faculty and staff--our school district will continue the success we have witnessed during the past seven years. Education is in Mr. Kennedy's blood. His father, Buddy Kennedy, was a well-known and greatly respected educator and coach, and all four of Mr. Kennedy's siblings serve as educators across the state. He understands the importance of public education and has made it his passion to provide students with every opportunity possible to find success. He will continue to put students first and appreciates the input from parents, staff, students, and community members. "I look forward to building on the success we have seen over the last several years, and ensuring that the students are as successful as possible," stated Mr. Kennedy. According to board president, Terry Minney, "Who better to serve as our district's CEO, the person who will oversee the daily operations of our school district, than a person who has served in almost every capacity and level in our district." The BOE is very excited for the opportunity to work with Rocky Kennedy as we wind down the 20-21 school year and begin preparations for the 21-22 school year. Our district is known for excellence and for setting high standards for students and staff. With Mr. Kennedy and our superior team working together to serve students, we look forward to continuing the legacy of excellence.

Congratulations to our 20-21 JH/HS Teacher of the Year , Karin Cox. Mrs. Cox teaches our high school math classes and has worked to incorporate hands-on learning and STEM to her classroom. Thank you for your dedication to the students of Yale Public Schools!

Congratulations to Stevphanie Ballard for being named Yale Elementary's Teacher of Today! Ms. Ballard is our Special Education teacher, who has also implemented a social and emotional class for our young students, is always willing to help teachers with ELA small groups, and even took over our virtual learning during this crazy year. We are so happy that Ms. Ballard is on our team and supporting our students!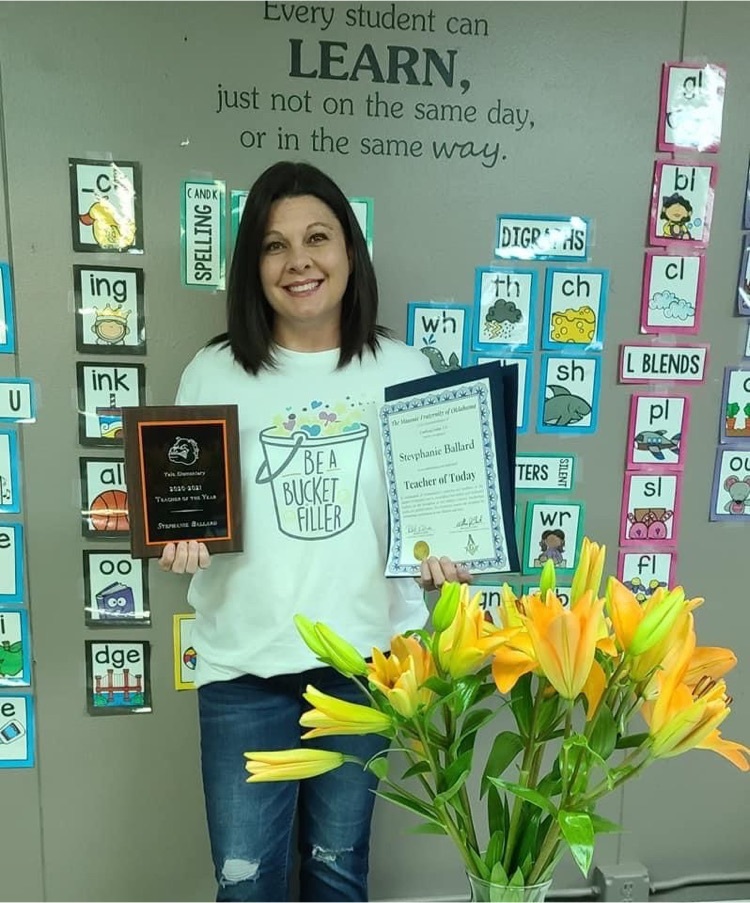 Yale High School graduation will be at 10:00 Saturday morning in Homer Ray Gymnasium. As of noon today all mask requirements will be paused and attendance will be open to full capacity.

Yale JH/HS awards assembly will start tomorrow morning at 10:00 in Homer Ray Gymnasium. The community is welcome to attend. Masks are required.

Last PAWS-itivity Awards of the 20-21 school year!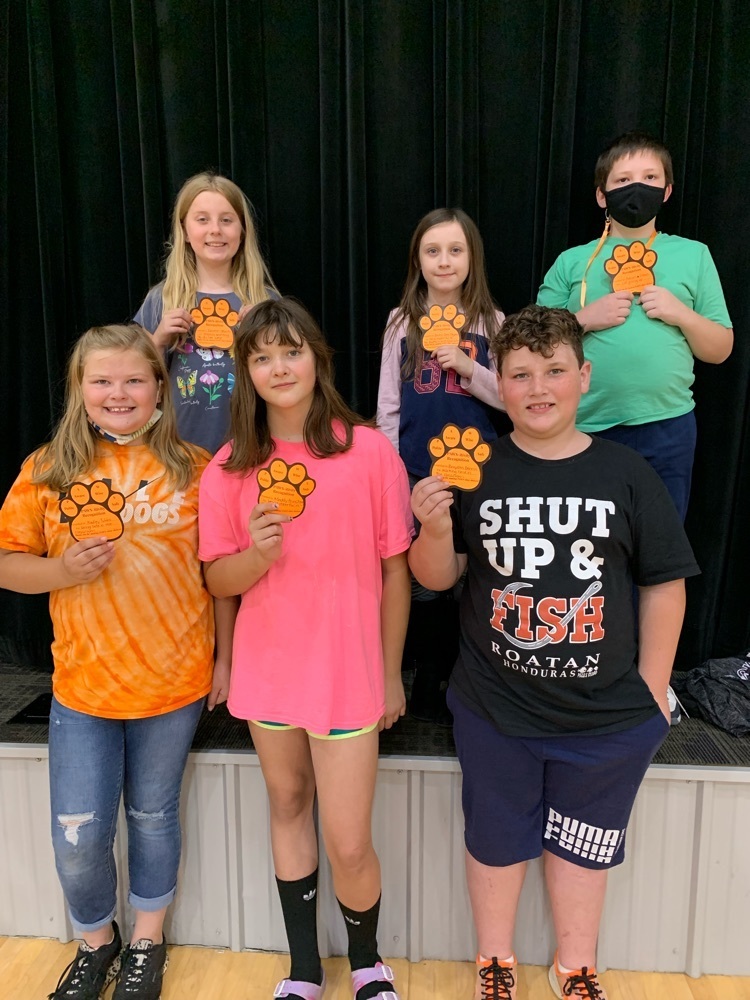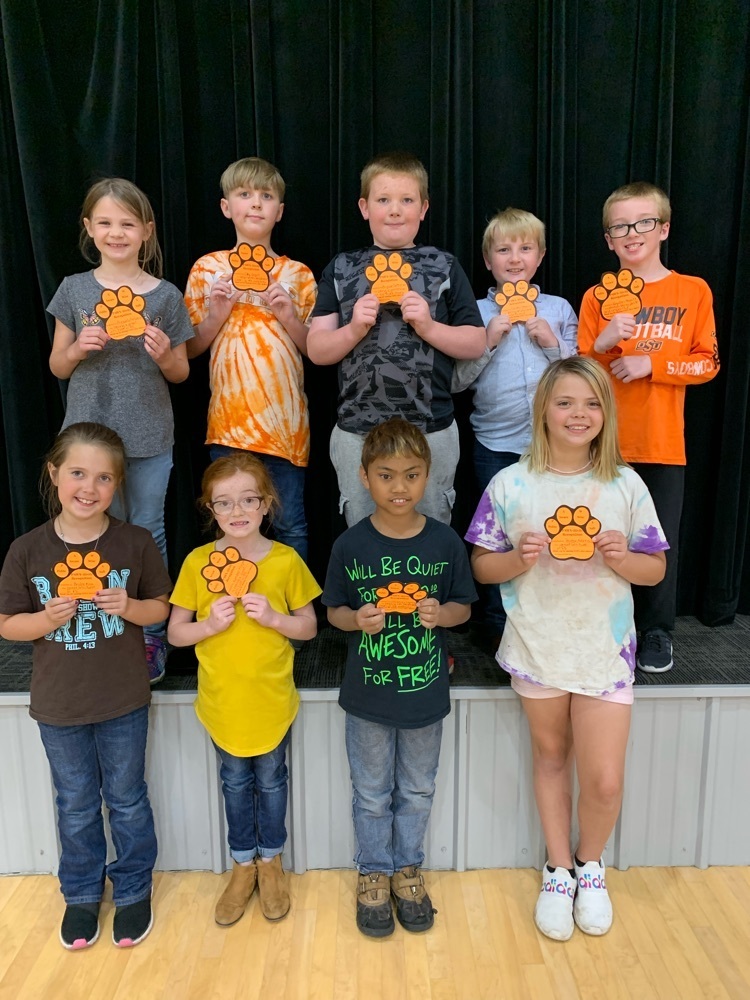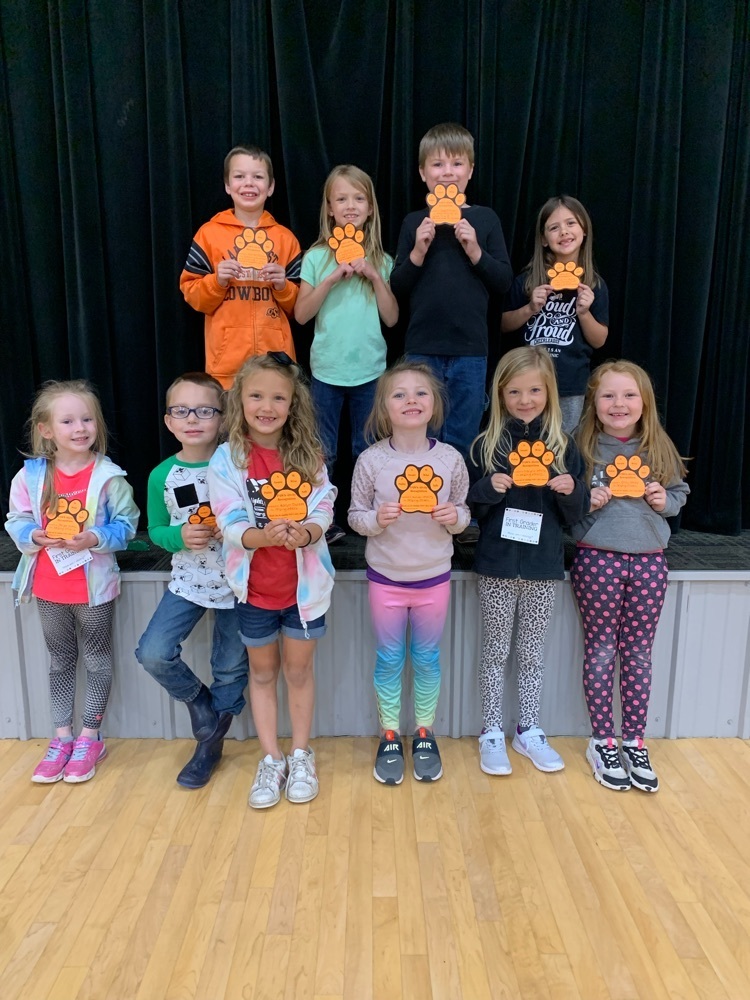 Today we received our new route bus with a 70 passenger capacity. The bus will replace a current route bus and be put into service during the 21-22 school year.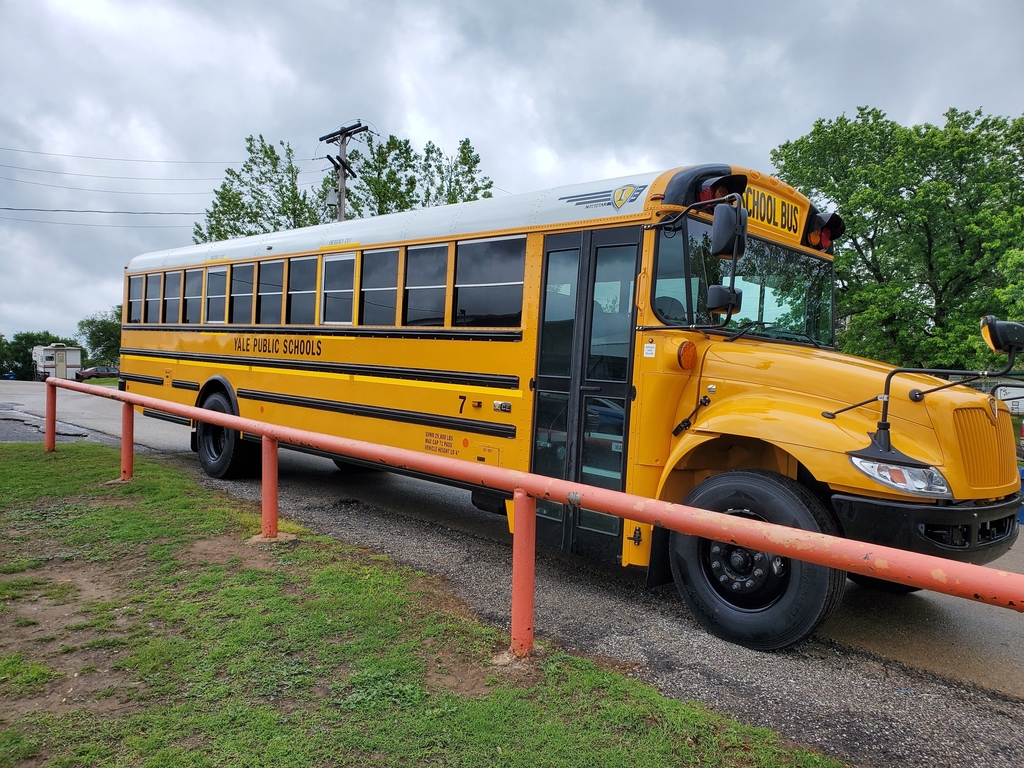 Our 2020-2021 kindergarten graduation take place tonight at 6 pm at the Homer Ray game. Please remember tickets were sent home with our students to limit capacity and we will be streaming the graduation live on our Facebook page. We thank everyone for a smooth graduation and look forward to next year!!