Our third grade class finished their OSTP testing yesterday to complete their first year of testing. They celebrated with matching shirts that read "Work Hard, Play Hard!" And they certainly did this week with testing and their field trip. Way to work hard, third grade!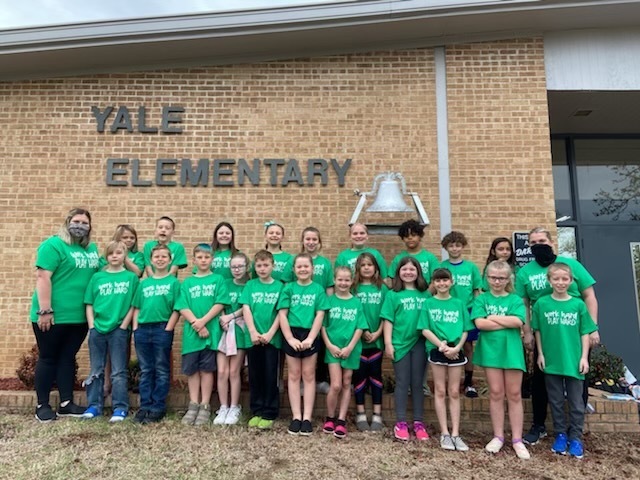 Yale Elementary first grader, Brylee Low, won the title of 2021 Drumight Round Up Club Princess along with 2021 DRUC Miss Congeniality. We are so proud of Brylee!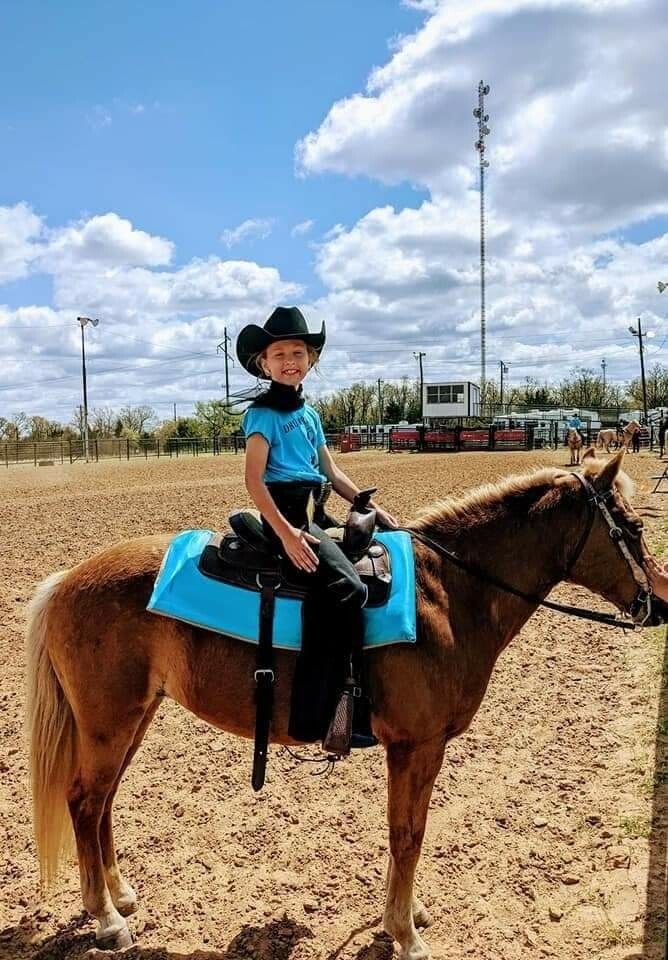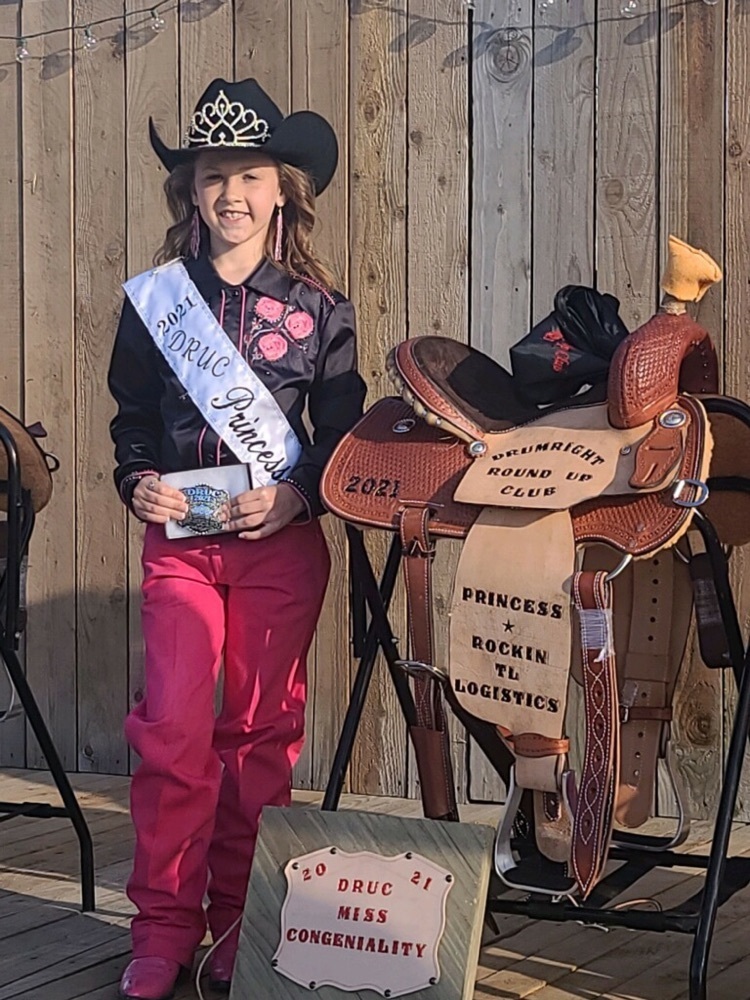 Congratulations Yale FFA member Emma Shenold! She placed 2nd in the Animal Science speaking division at the Stillwater Region speech contest. She advances to Central Area contest next Tuesday.

Juniors will be taking their history exam tomorrow morning at 9:00. We need all juniors to report to the cafeteria at 8:55. Please be on time.

PAWS-itivity Awards! 🐾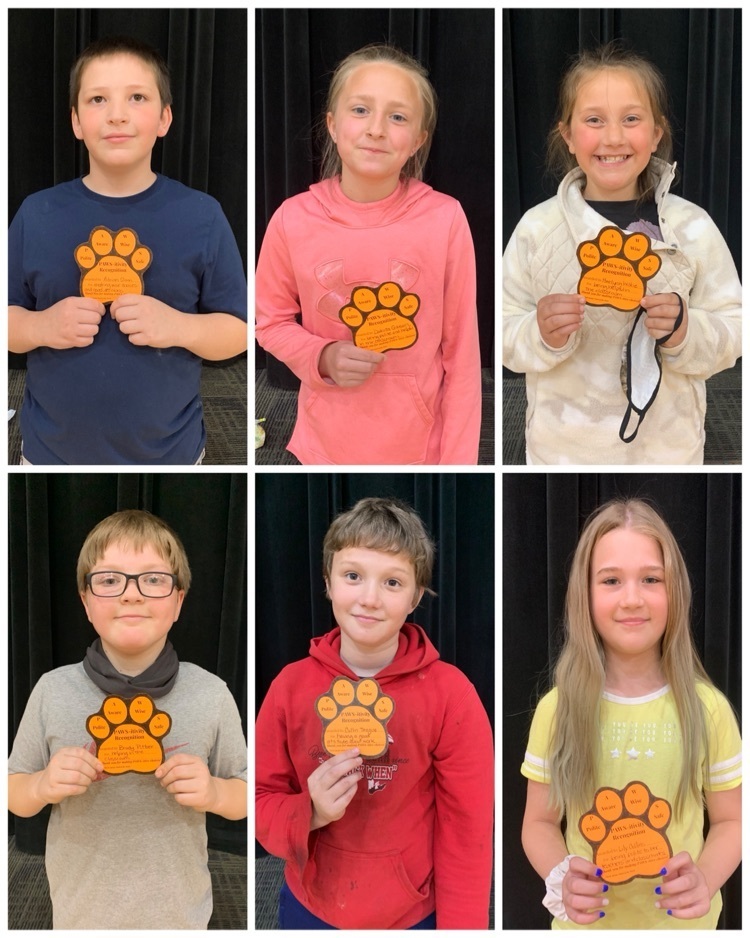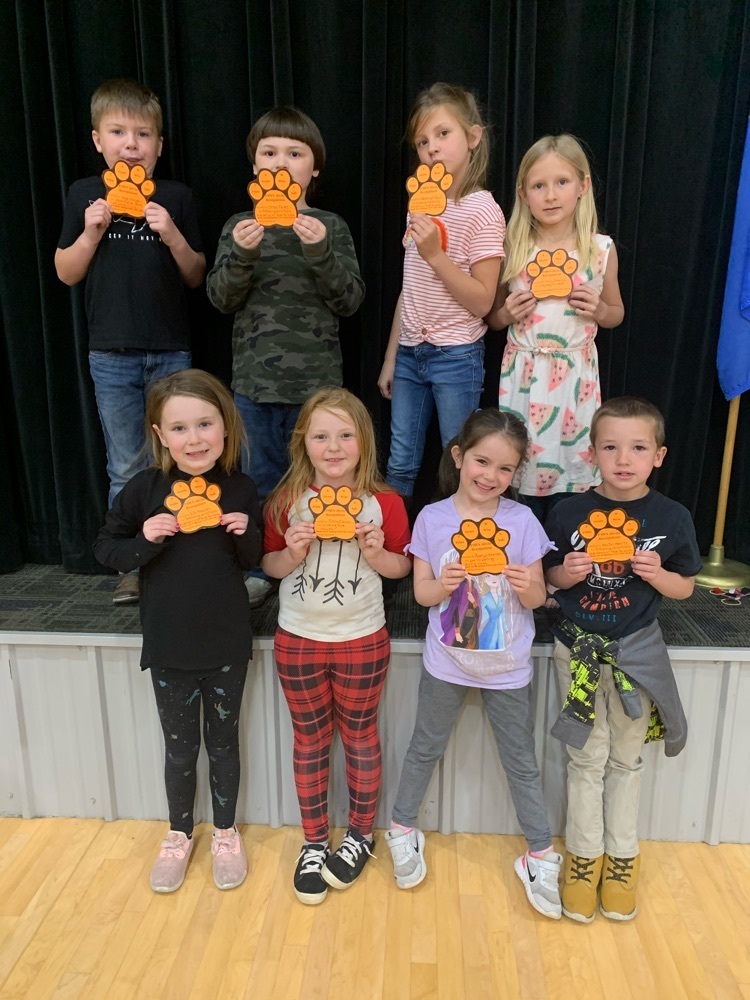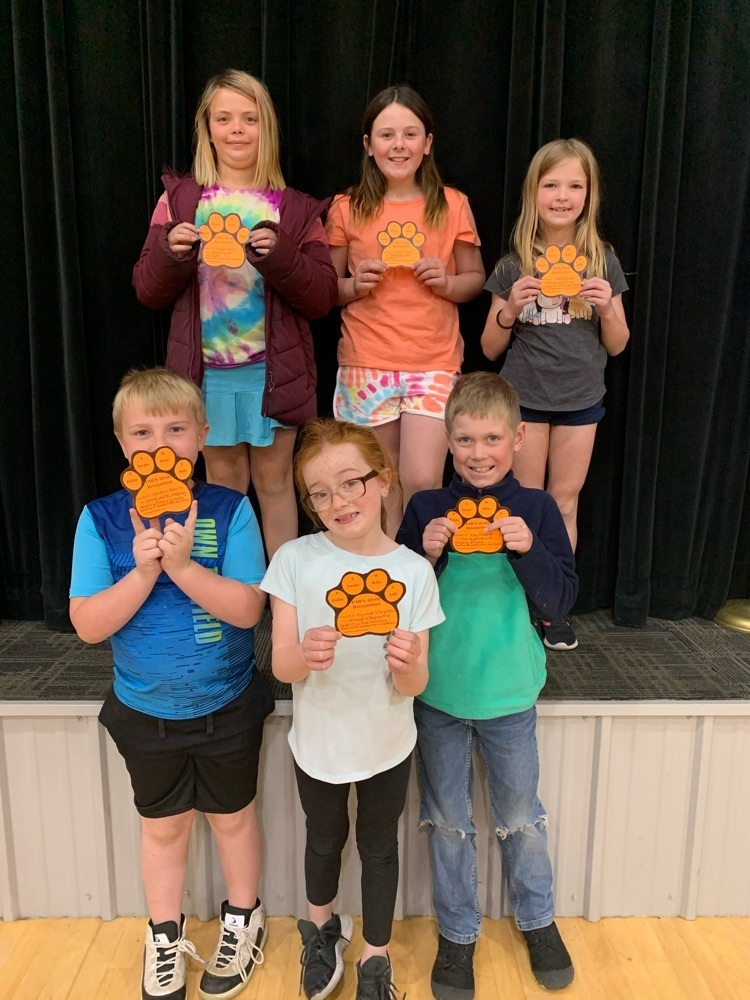 Information for Prom, April 23, 2021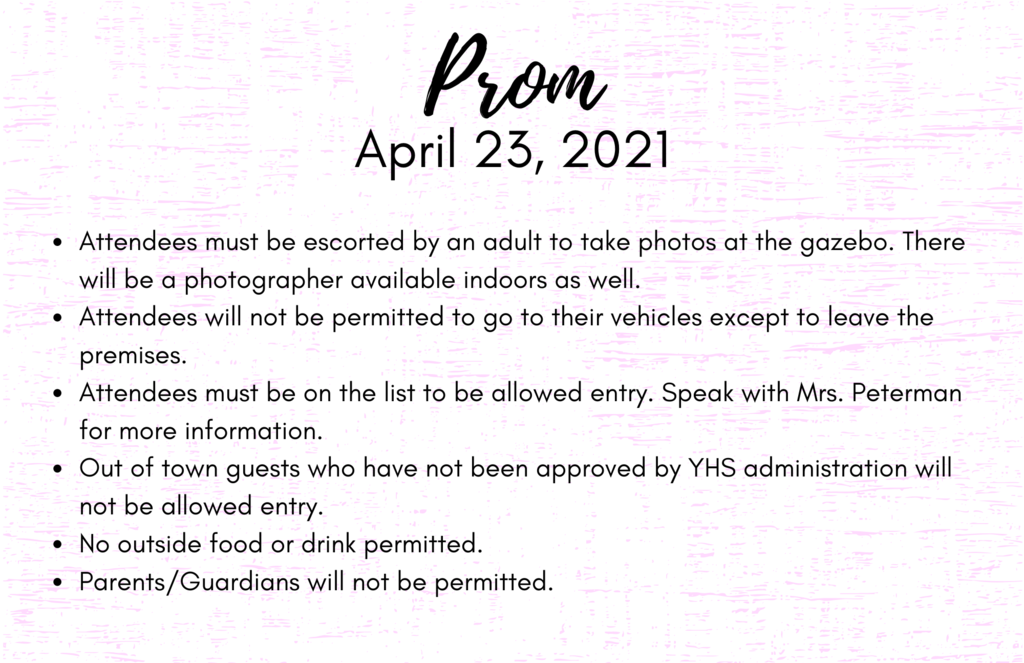 Prom is scheduled for Friday, April 23 from 7-10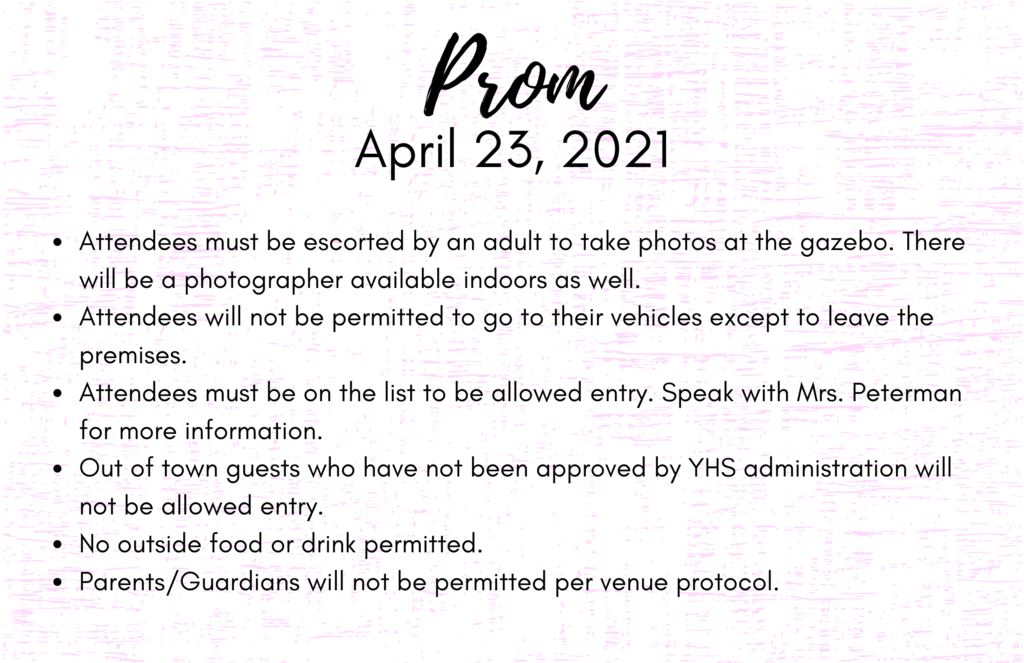 The Yale community had some very talented young men and women on display this weekend at the FFA Local Livestock Show on Saturday and the band/choir concert today. Our students represented themselves exceptionally well. Thank you to Mr. Fuss and Mr. Sturgeon for all of your hard work with our students. Thank you to our Ag Boosters and Band Boosters for all that you do for our school and students.

Let's not forget our PAWS-itivity Awards for this week!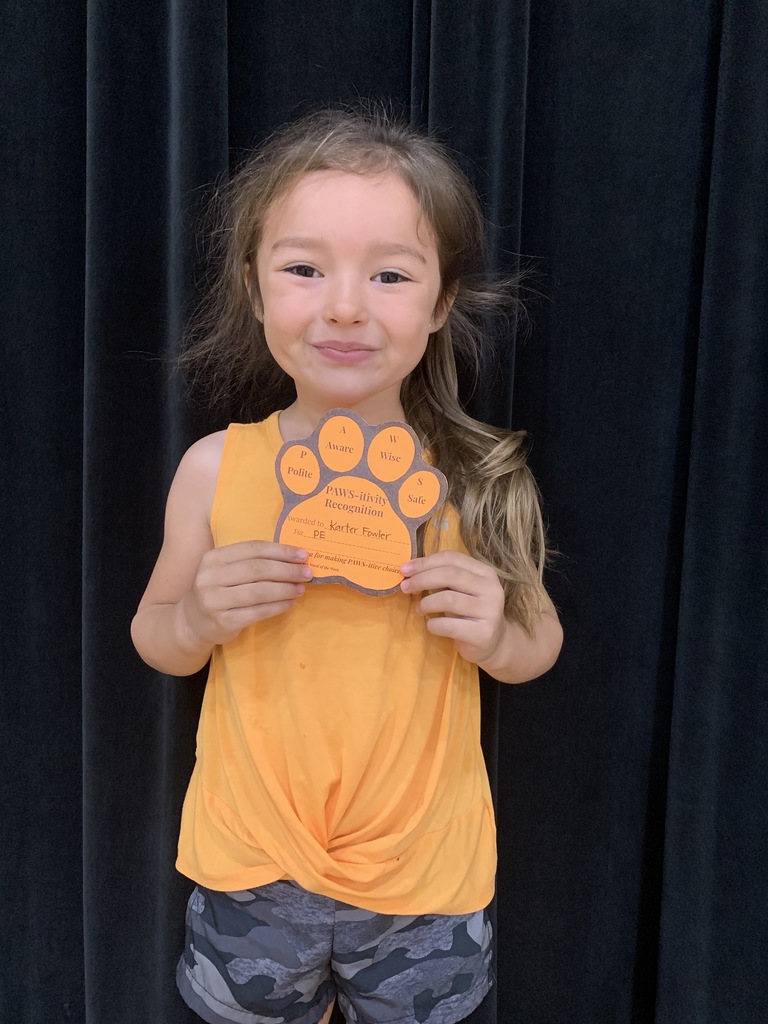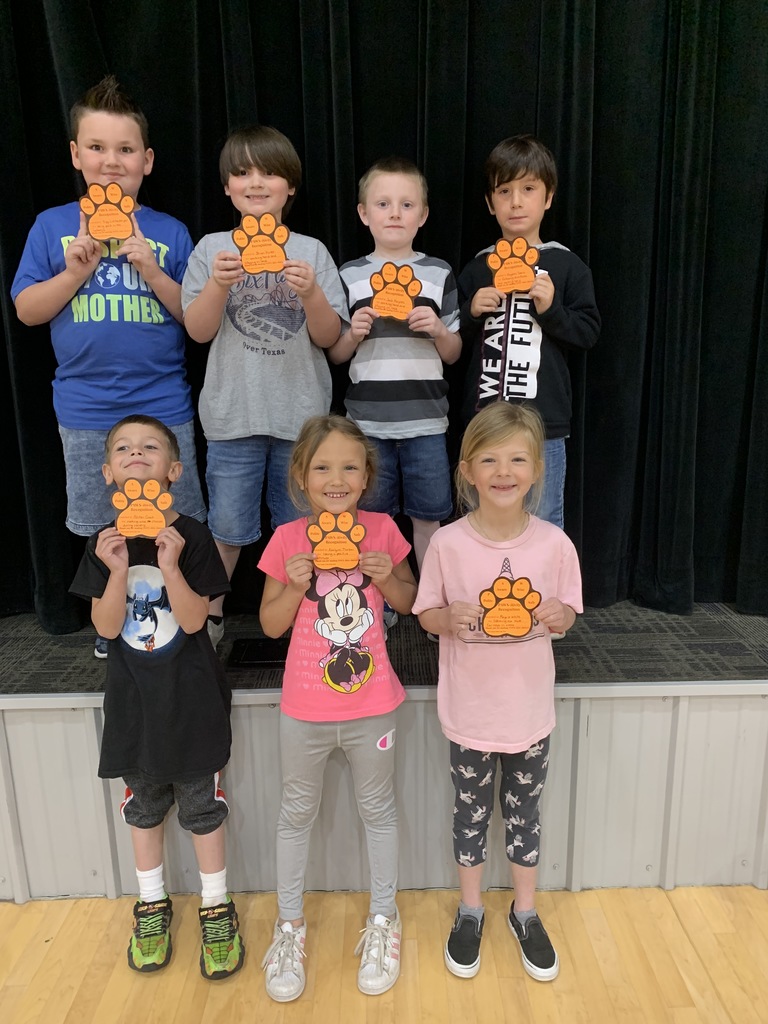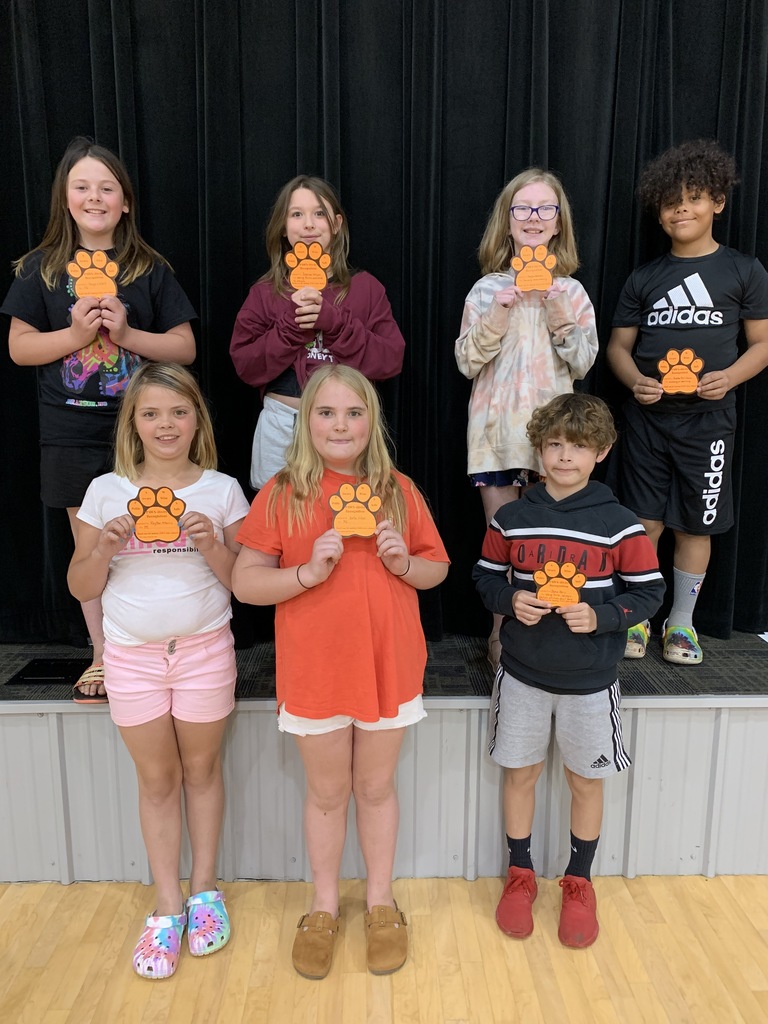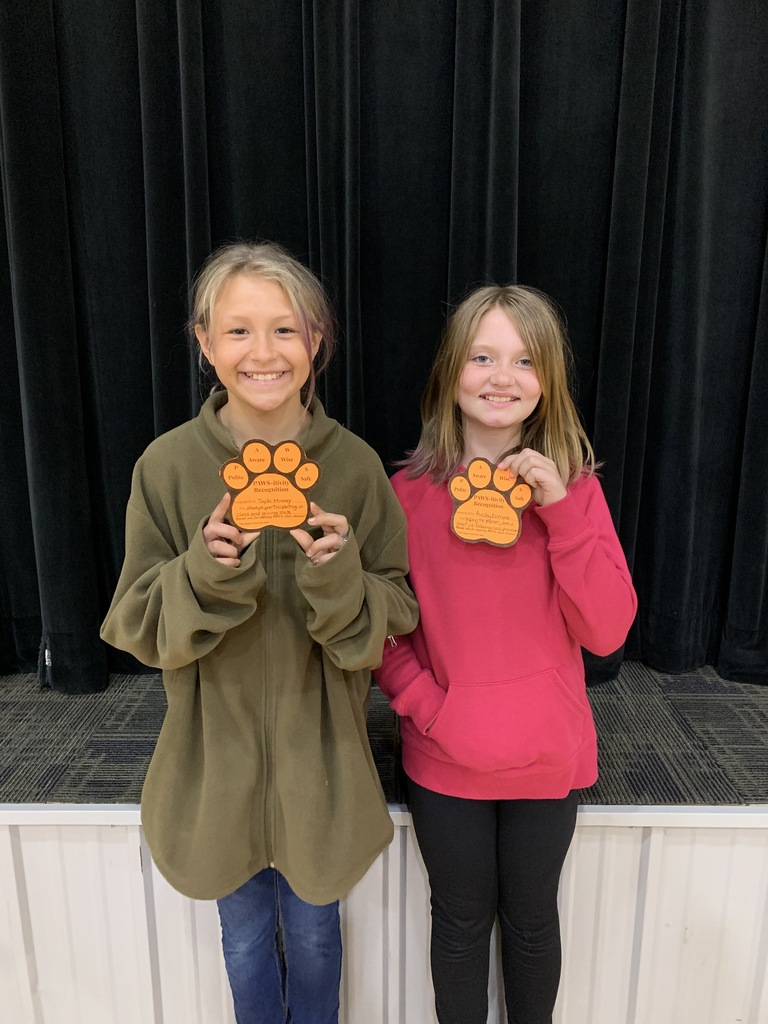 Congratulations to our third grade teacher Mrs. Rachel Villars for being nominated and selected as KOCO's Teacher of the Month! She was surprised this morning while she was LIVE on Channel 5 news.
https://youtu.be/NFN3XvBGyV8

Congratulations! Ashleigh Miller, a senior at Yale Public Schools, has been awarded the Presidential Leadership Scholarship at Northern Oklahoma College. In order to qualify, Ms. Miller had to earn a 3.60 GPA or higher, score a 25 or higher on the ACT, provide two recommendation letters (one letter from a school official and one letter from a community member, reflecting academic achievement, outside interests, and areas of personal growth), and she had to complete an interview with the Scholarship Committee. The scholarship is a full-ride which is worth up to $7,000 per semester for 4 semesters total of $28,000 and will cover all NOC-related expenses (i.e. tuition, fees, room, board, and books). Ashleigh plans to major in Behavioral Sciences will attending the NOC Enid campus next year. Good luck, Ashleigh! We are incredibly proud of you! #excellencehappeshere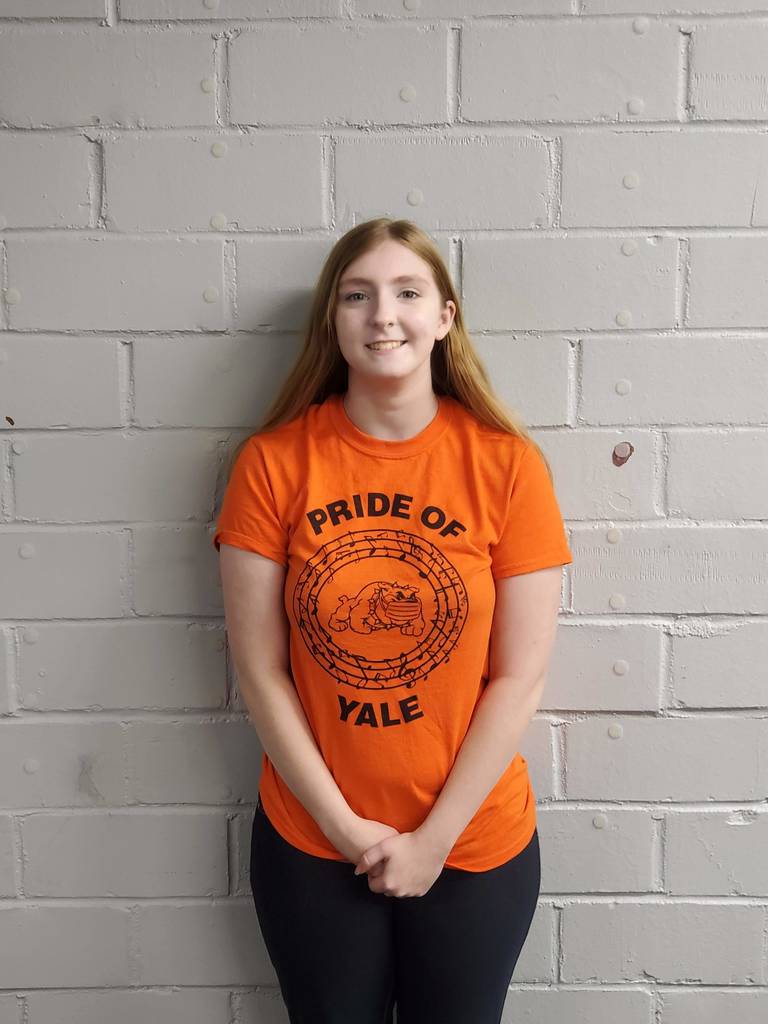 CONCERT IN THE PARK(ing Lot)! On Sunday, April 11, 2021, the music department will present the Spring Concert in the high school parking lot. Spectators are invited to bring lawn chairs, or any other comfortable seat as the High School Band, the Vocal Music Ensemble, and the 6th Grade Beginning Band present selections as we conclude this school year! The Concert will be at 3:00 PM with the coronation of the Band Queen and her Court at 2:45 PM. In the event of inclement weather, (moisture coming down), the Concert will be recorded during the school day and uploaded to the school website.

Our March Pups of the Months: PK- Brooke Fuss K- Karver Lassley 2nd- Caston Thurman 3rd- Cheyanne Moore 4th- Oliva Loterbauer 5th- Gracie Villars Pups of the Month are students who work have academically hard all month, as well as followed our school and classroom PAWS. These students have also participated in class, had good attendance, and have been kind to their peers. Way to go, young Bulldogs!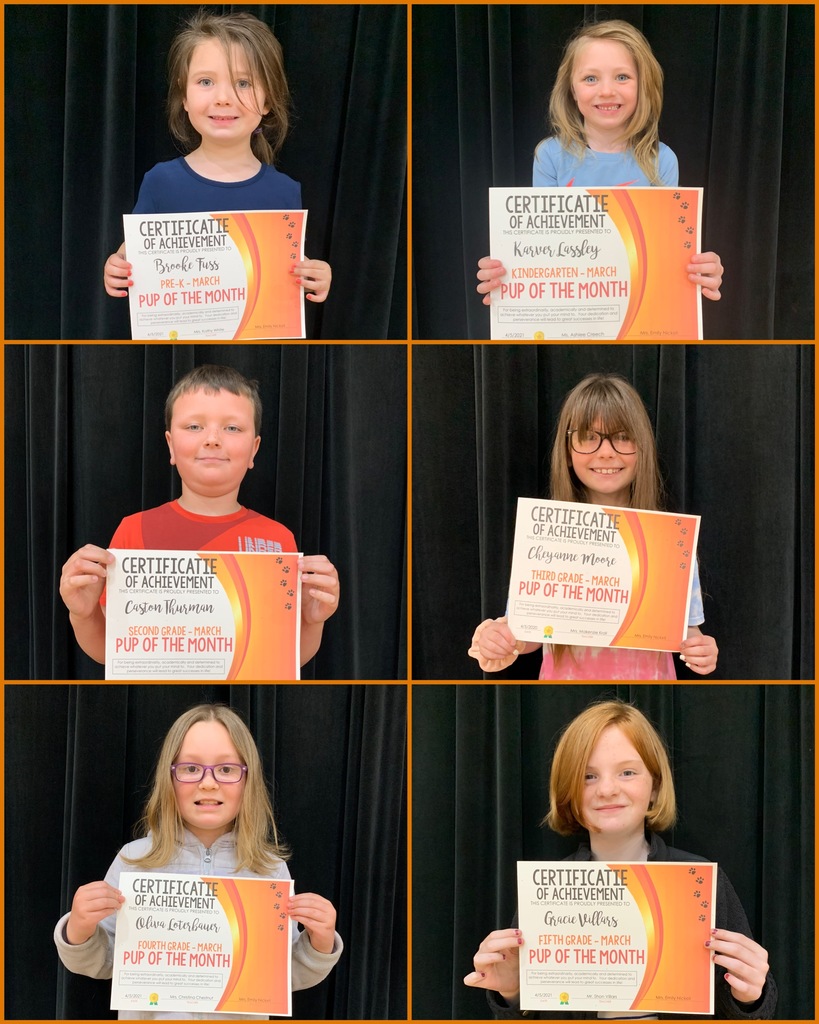 All baseball and softball games have been cancelled for today.

Tomorrow morning at 8:00, our juniors will be taking the ACT. We need all 11th grade students to be present, on time, and well rested. Students must be present at the beginning of the test. No one can be admitted late. Please be on time!!


Softball has been cancelled for today.


Beginning April 1, you will have the opportunity to participate in the online Oklahoma Nine Essential Elements Survey. This survey allows you to share your views on important elements of school effectiveness. Your participation in the family portion of the survey will help us understand the conditions at your child's school and guide improvement. This family survey, based on the Oklahoma Nine Essential Elements' framework, identifies how school performance on nine factors or "essentials" can lead to important student outcomes. The framework also provides a blueprint for school improvement in Oklahoma. This evidence-based framework is divided into ninety indicators representing all aspects of school operation. The family-level Oklahoma Nine Essential Elements Survey Reports will be generated from the Oklahoma State Department of Education and distributed to leadership teams (including district leadership) to carefully analyze as part of a comprehensive needs assessment. The survey results will be given to schools and districts at the regional meetings in May 2019. Survey administration begins Thursday, April 1 and ends Friday, April 16. Included in this letter is a link and/or QR code to log-in to the survey and participate. All responses are completely confidential. No names or other unique identifiers are connected with individual responses or used in any report. If you need help with technology, please stop by the elementary or high school office and we will be happy to help you with one of our computers. We also provide free Wi-Fi at both sites and the Yale Public Library can also assist you. Thank you for your participation and for providing your perspective as we move towards increasing student growth and achievement in our district. If you have any questions about the survey, please contact Rocky Kennedy, Emily Nickell or Heather Bledsoe. Parent Survey in English
https://ousurvey.qualtrics.com/jfe/form/SV_3ghtzPUdYxtMKHQ
Parent Survey Spanish Version
https://ousurvey.qualtrics.com/jfe/form/SV_0Spff7bWqtmwCWy
*If you have students in both the elementary and the junior high, you make take the survey twice to provide feedback for each site.