2020 Trenton Conkling!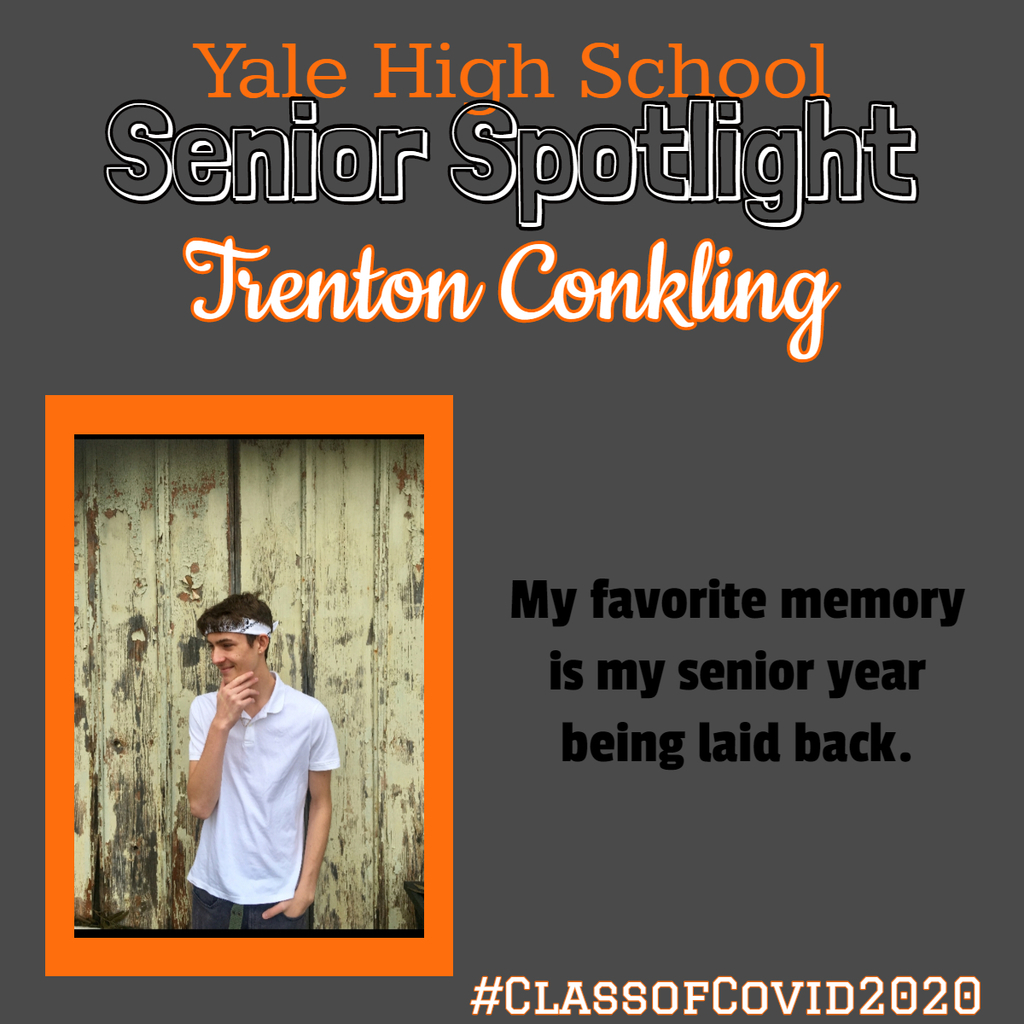 We have had a lot of questions about Kindergarten and 5th grade graduation. We are going to hold a special ceremony for each class when school starts again in August. We will send out more information as the new school year approaches.

The graduation ceremony for the YHS Class of 2020 will be held at 10 AM on Saturday, June 13, 2020 at McGee Football Field. We will follow CDC guidelines that are in place at that time.

2020 Senior Jayden Moore!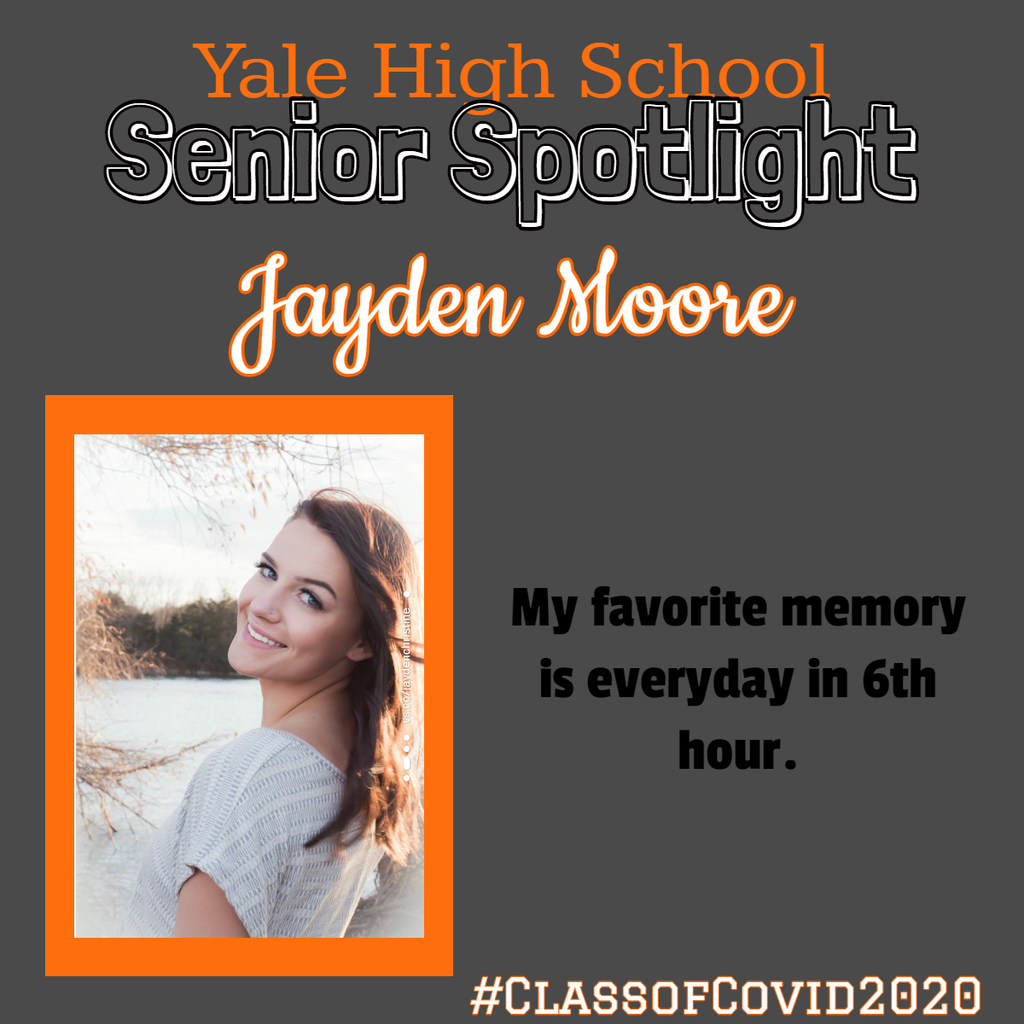 2020 Senior Jacob Walker!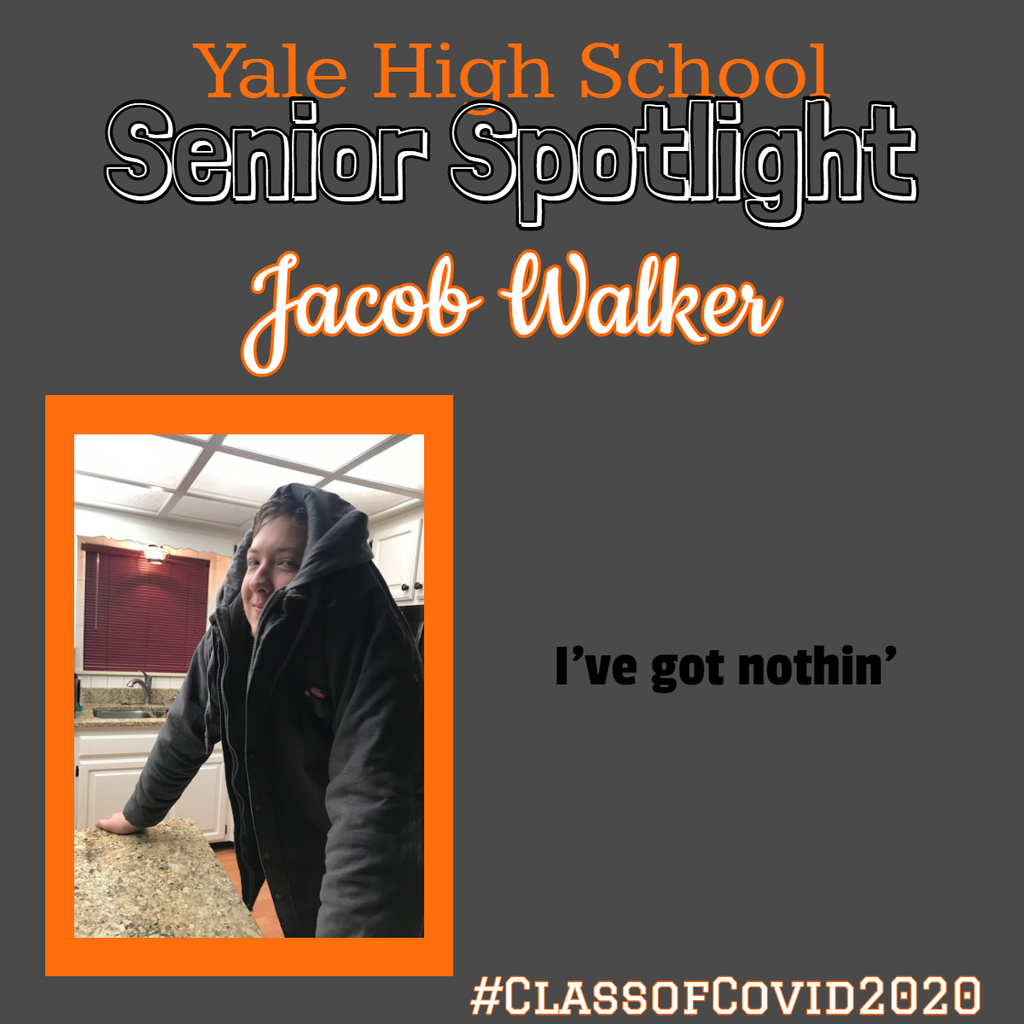 Bulldog Families: We have numerous outstanding lunch balances. We realize at this time lives may be extremely uncertain, but need to get the balances paid on or before May 29, 2020. Payments can be made by cash, check, money order or through myschoolbucks.com (a fee is charged if MSB is used). If you need to make other payment arrangements or to check your balance, please contact Sara Pitts, 918-387-2434 Ext. 2022 as soon as possible. Any balance will carry over into the next school year. Be Safe Bulldogs!!🐾

Sophomores, your deadline for applying for Oklahoma's Promise is June 30th. Please make sure you get your application submitted. You don't want to miss out on this great opportunity. If you have questions, email
rbaker@yale.k12.ok.us

2020 Senior Cooper Martin!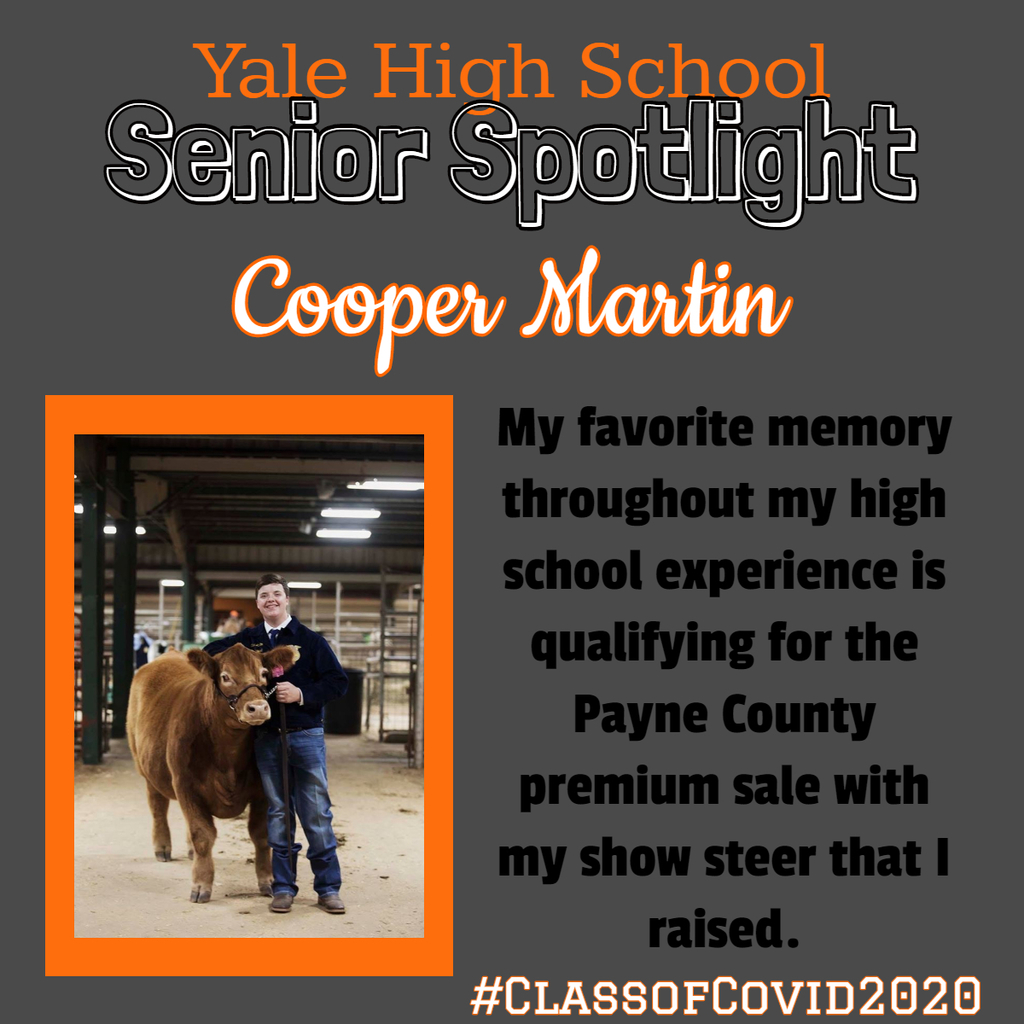 2020 Senior Tristen Minney!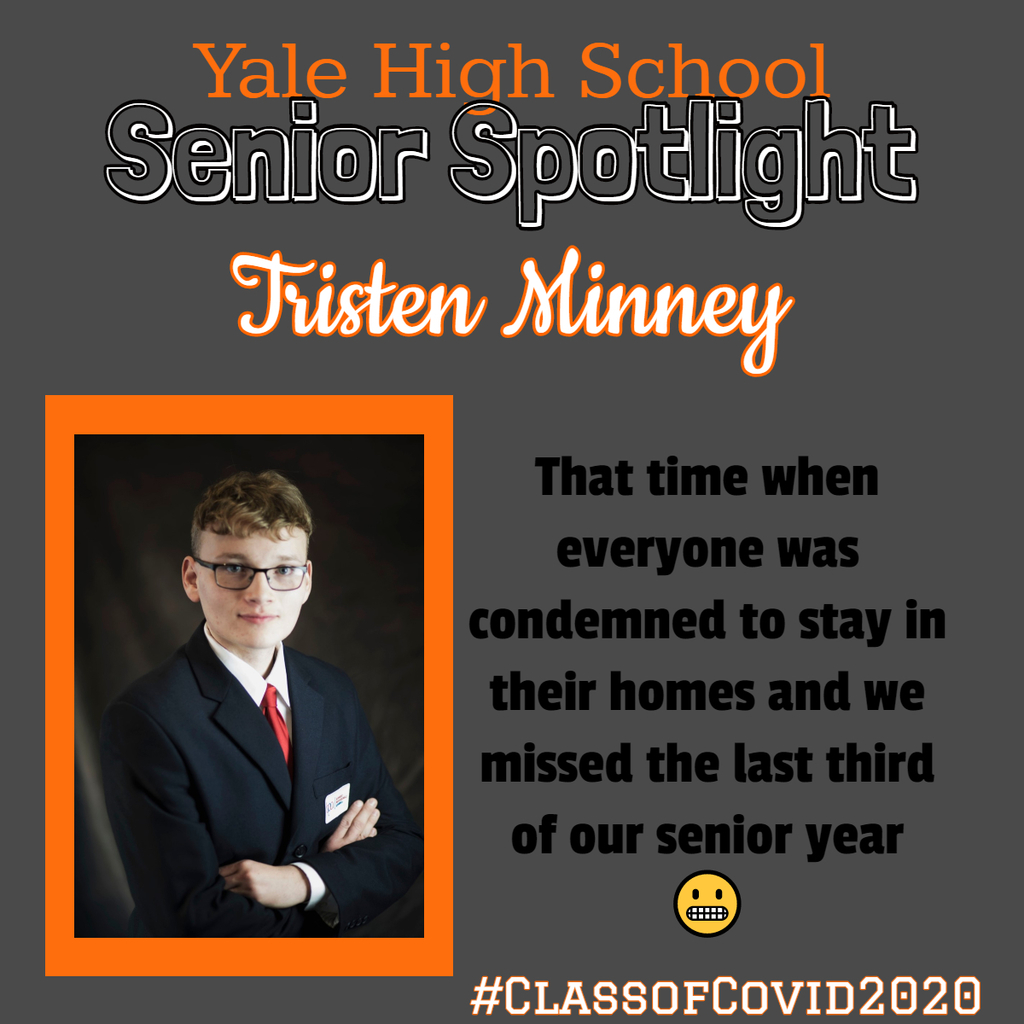 Many questions have been asked about the Yale High School graduation. More and more information is coming out daily about the current pandemic. The school has been attempting to collect the thoughts of the graduating class. The May 16 graduation date has not been altered yet; however, a decision will be made on April 29 to either keep the date or postpone until a later date can be determined. Thank you for your patience.

2020 Senior Tyler Elliott!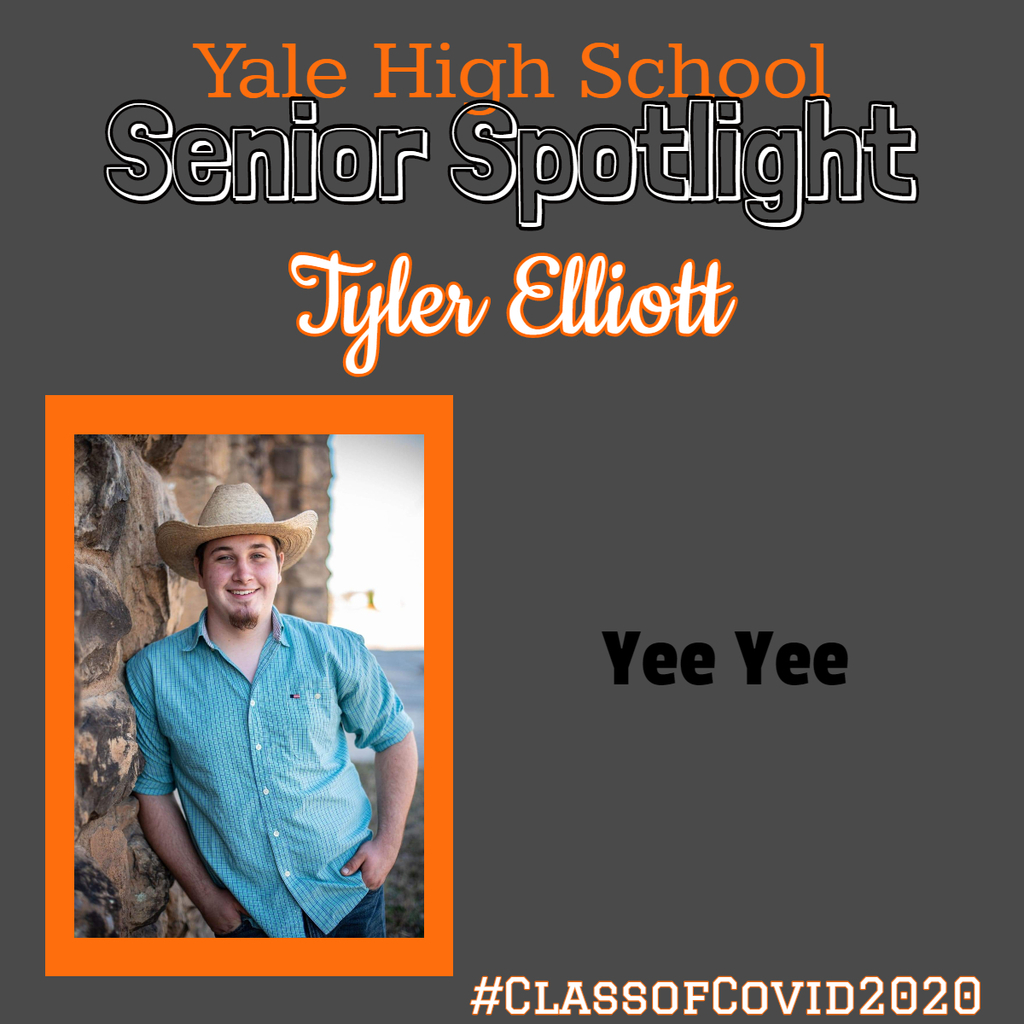 2020 Senior Cole Kilpatrick!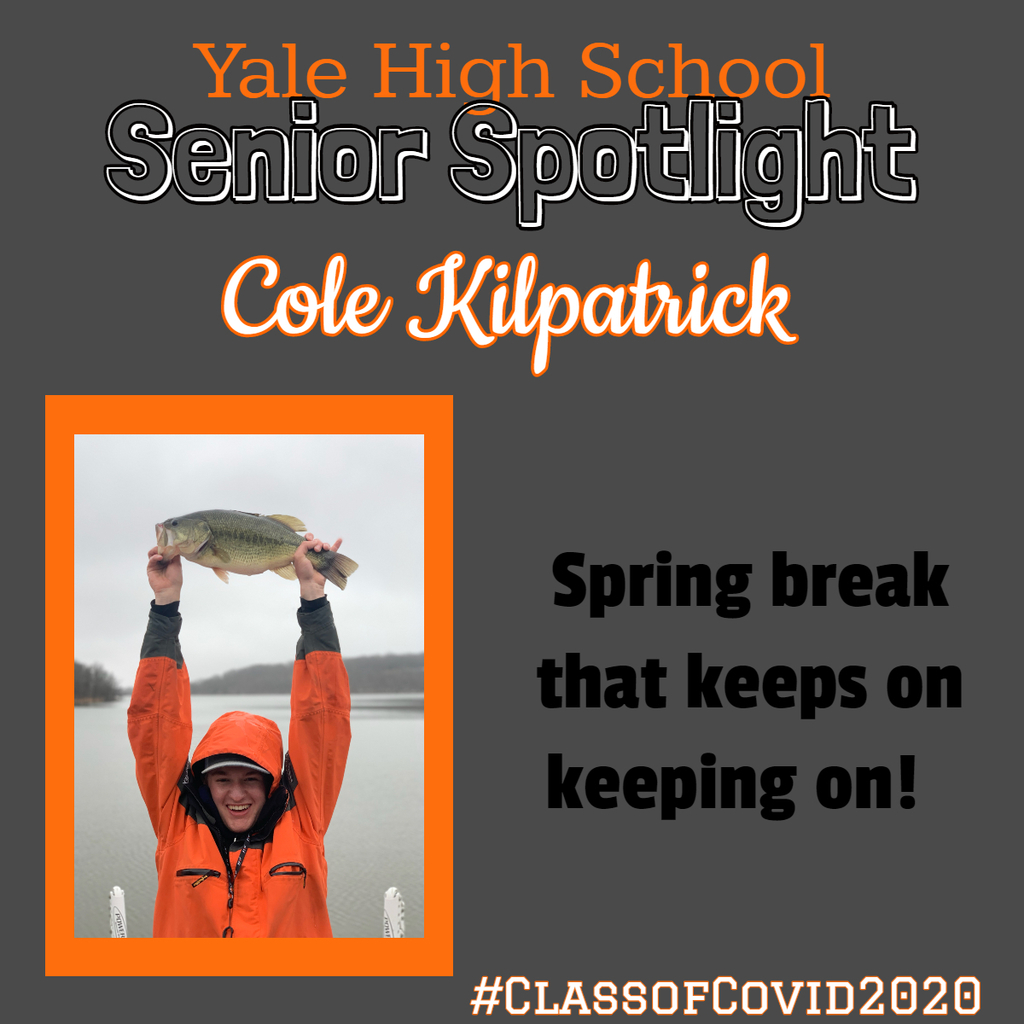 2020 Senior Coby Prather!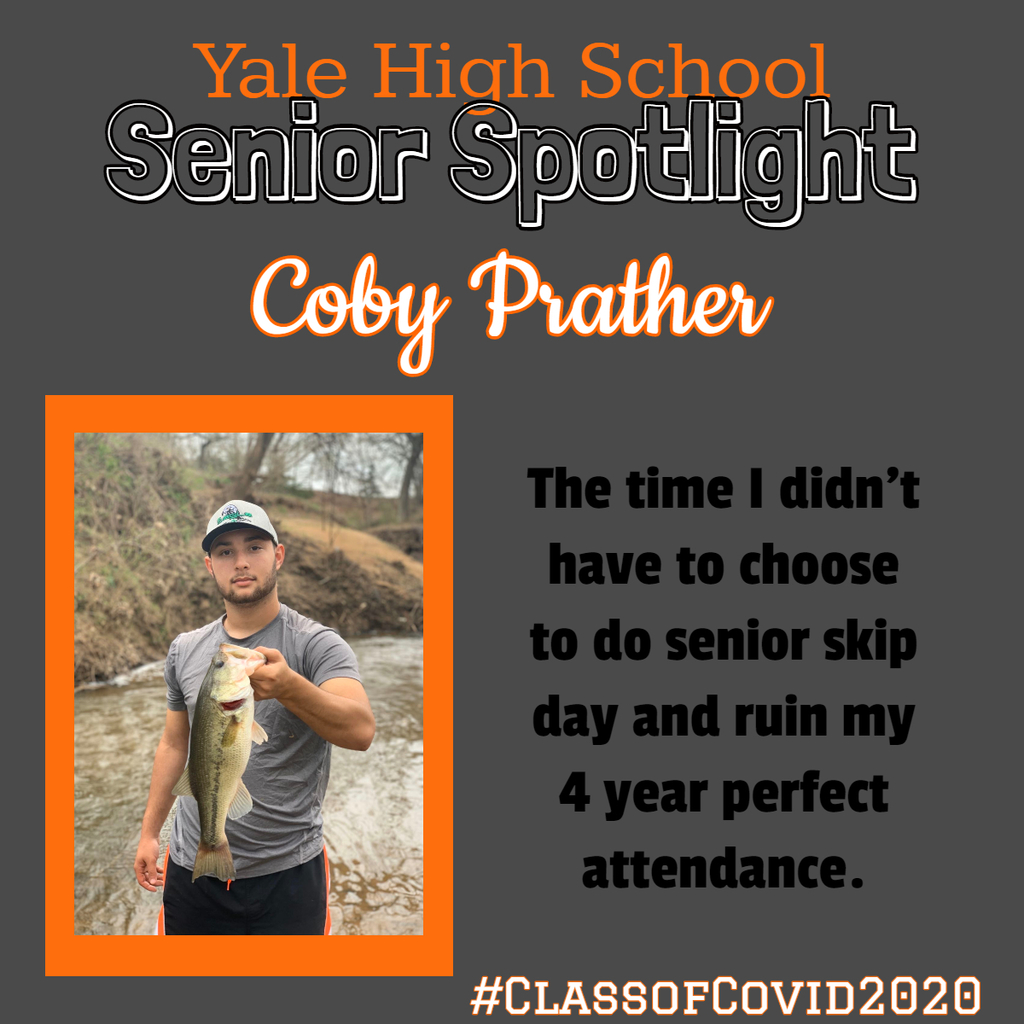 2020 Senior Daylon Robertson!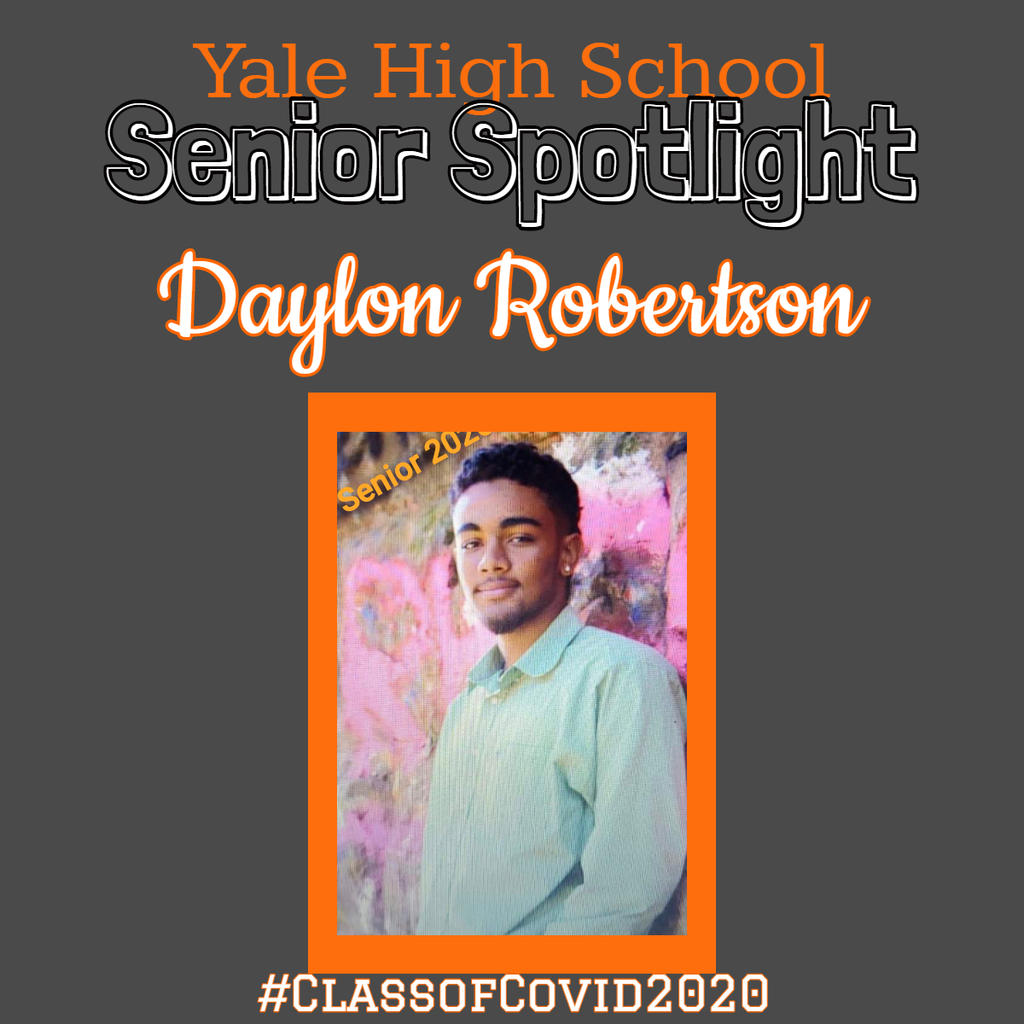 Congratulations go to Grace Richards. She has been awarded the MFA Foundation Scholarship in the amount of $2,000. Great job!!

Student's items that have been left at school in lockers can be picked up this evening until 7:00.

2020 Senior Lindsey Myers!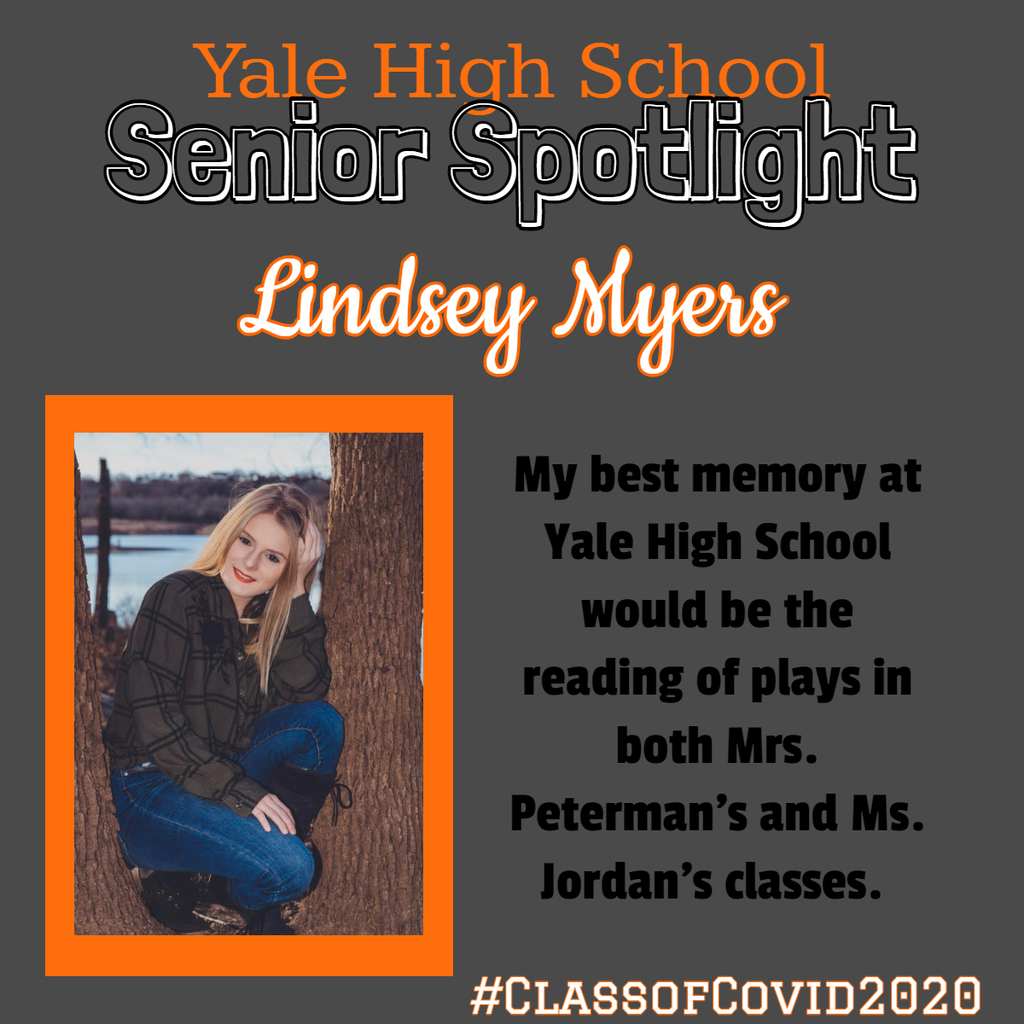 Locker pick up today from 9-12, Please come pick up your child's items.

2020 Senior Gage Tillison!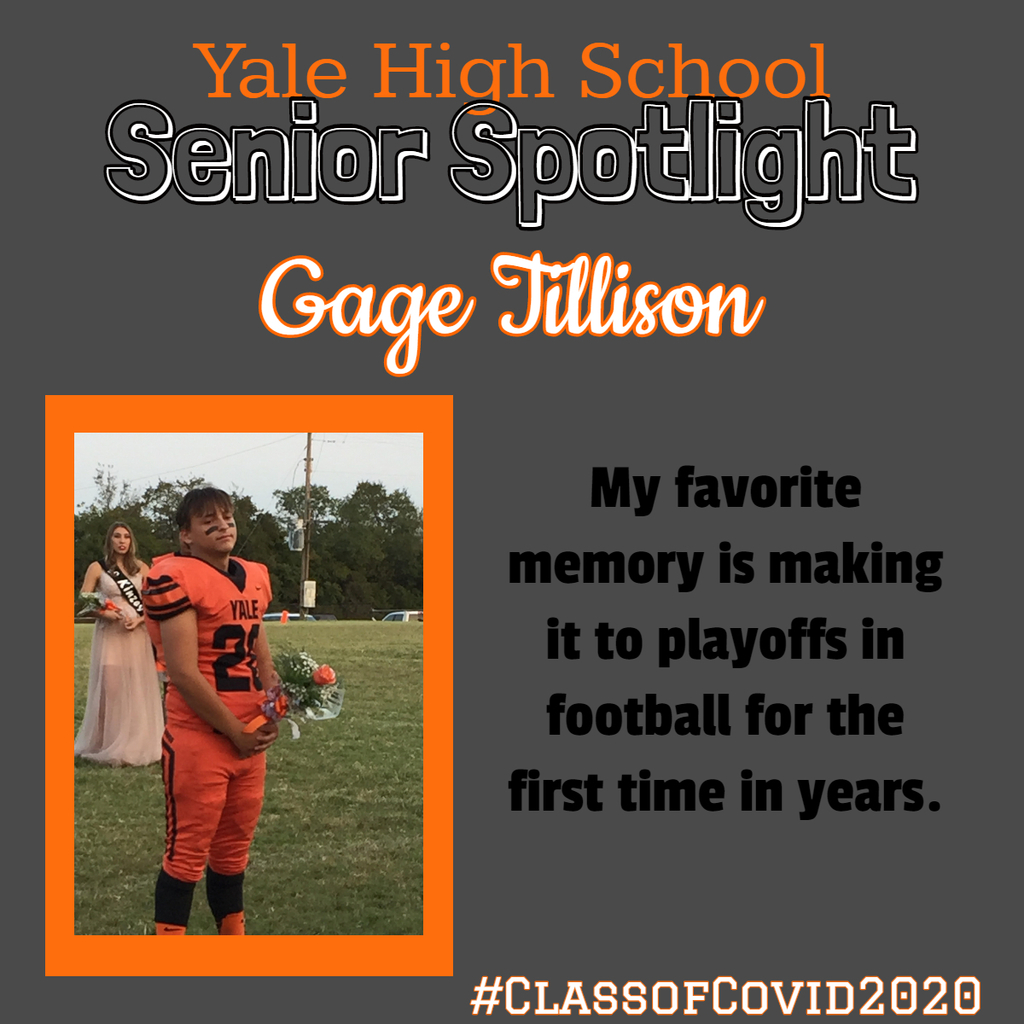 This is just a reminder that students/parents will have an opportunity to pick up personal items from school today from 4-7 and tomorrow from 9-12 and 4-7. Please remain in your vehicles and give your child's name and grade to the person at the door. Stay safe!