Looking for a way to build your vocabulary skills? Check out
www.freerice.com
. This site provides vocabulary, math, German, geography, and science practice. Answer questions right and trigger a payment to the World Food Program to help in saving/changing lives around the world.

High school baseball games at Agra have been cancelled for today.

Junior high baseball games at Keystone have been cancelled for today


Parents we need your help to prevent the spread of contagious germs. Encourage hand washing and the use of sanitizer which we have placed in public areas and in the classrooms. Additionally, please make sure that your student is fever free for 24 hours without medication before sending them to school. We believe attendance is incredibly important; however, we need to make sure we are keeping our school safe and healthy. The state department also sent out a letter detailing what we can do to help prevent sickness. Please click on the link to read:
https://sde.ok.gov/newsblog/2020-03-02/coronavirus-resources-and-guidance

We celebrated our Pups of the Month for February today! PK- Andrew Hazlip K- Sarah West 1st- Kayden Hewitt 2nd- Baxton McCutcheon 3rd- Mena Watkins 4th- David Glasby 5th- Shay Burrow Also reconginzed was our PAWS-itivity Awards!!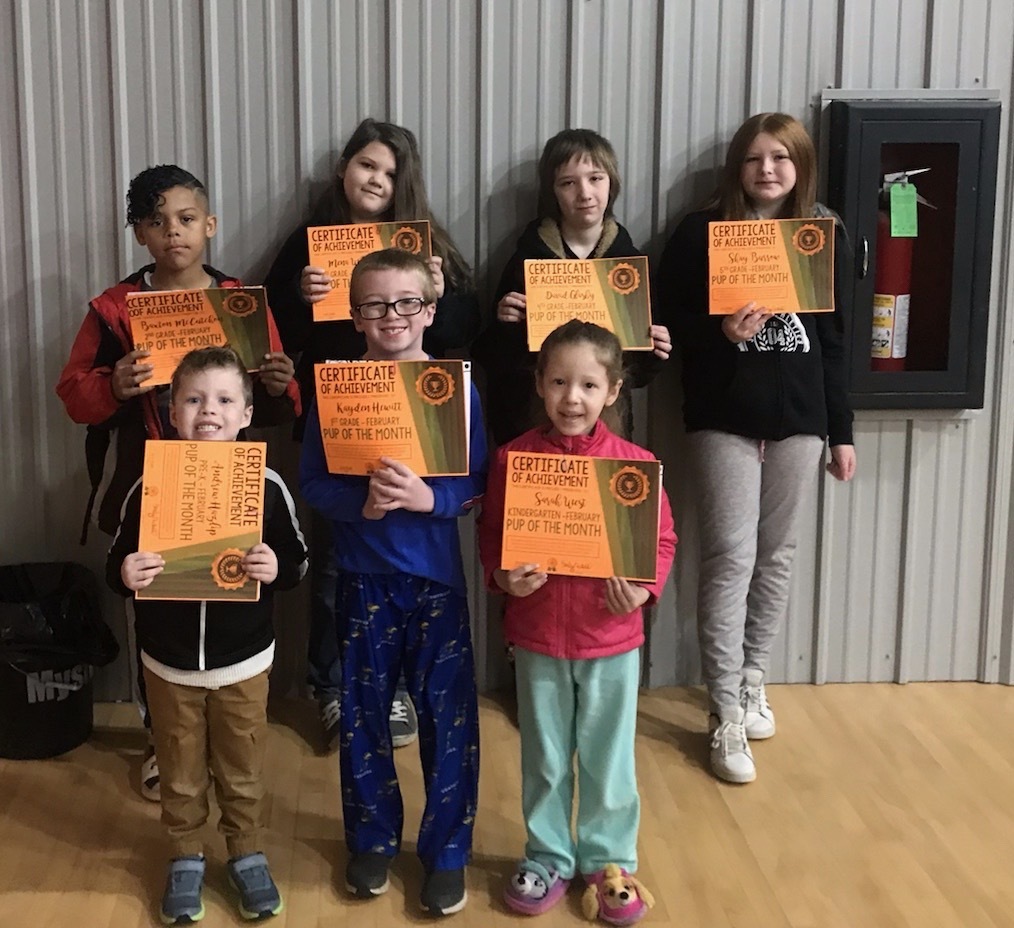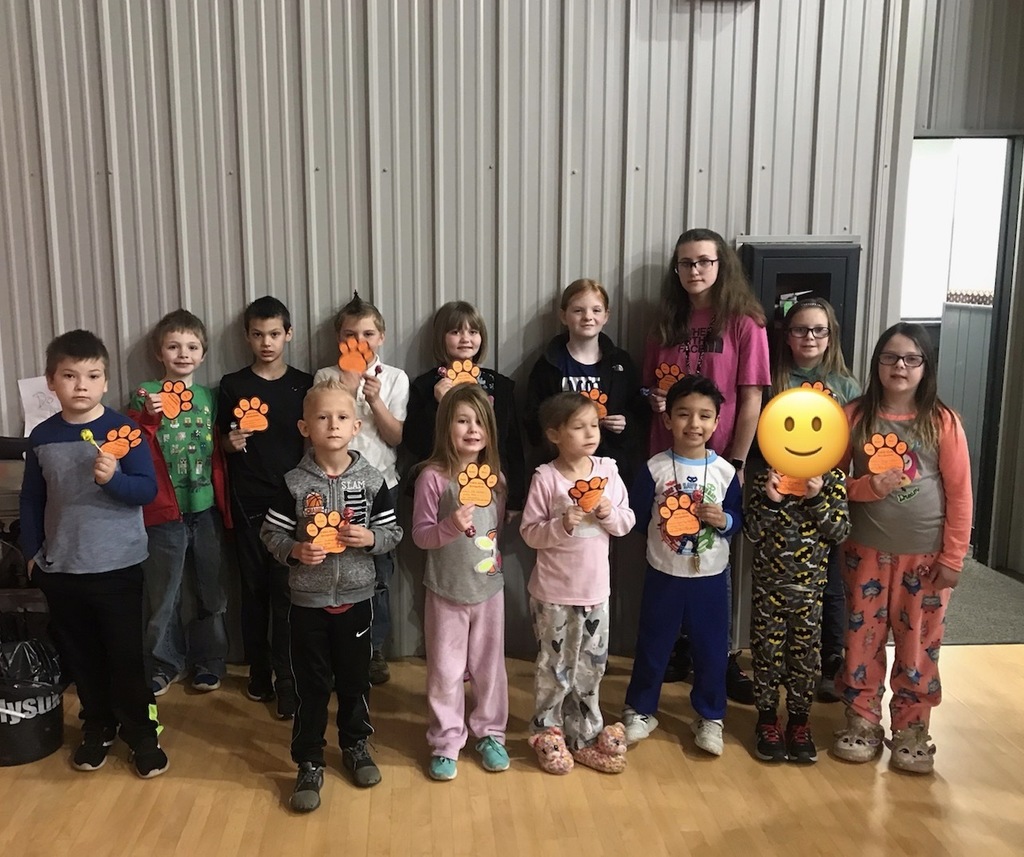 JH/HS students: the Yale Chamber of Commerce is sponsoring a poster contest for the Jim Thorpe celebration April 25. Entries are due March 13; see the HS main office for an entry packet.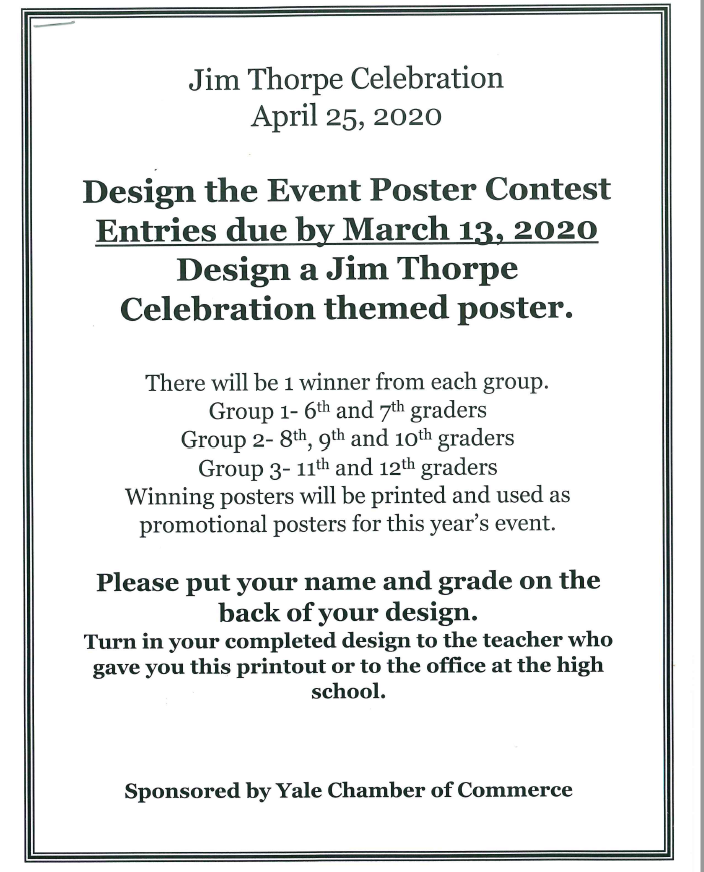 Junior high/high school: tomorrow (Friday) is HAT DAY. Pay $1 to wear your hat inside! See Ms. Jordan or Ms. Peterman during flex or HS breakfast.

Mrs. Painter was nominated as a favorite teacher in the Payne County Farm Bureau contest. Her name, along with hundreds of others, went into a drawing and she won!! Mrs. Painter received a basket of farmed themed books for her classroom!!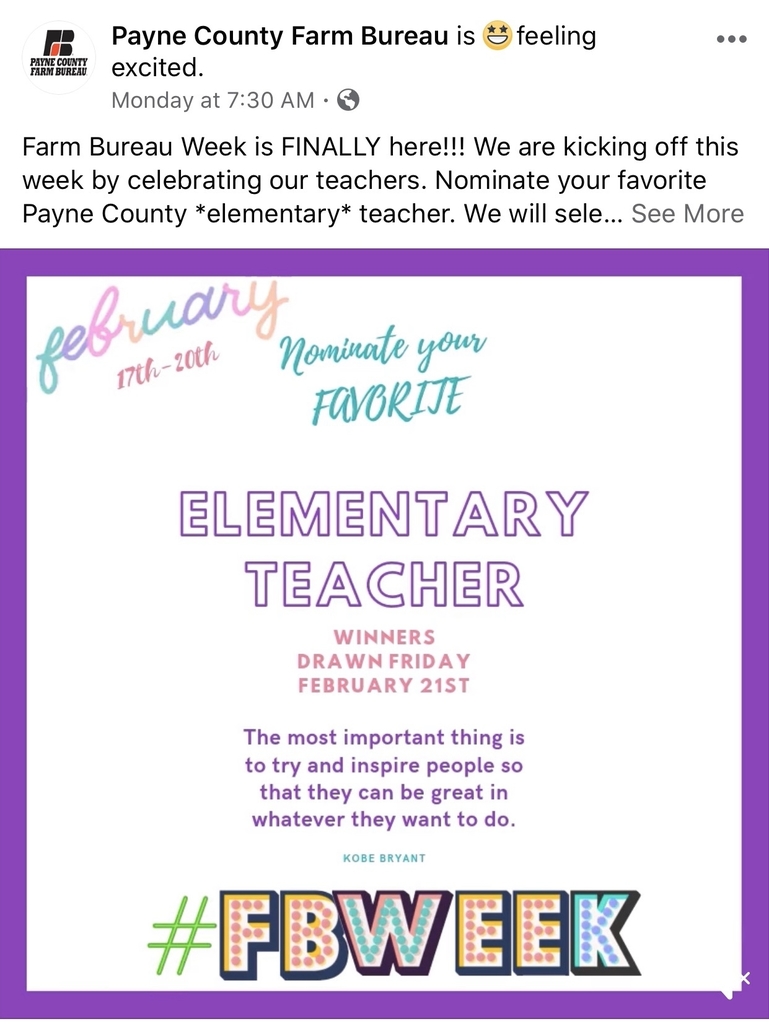 Our second grade classes participated in the Payne County Farm Bureau coloring contest. All students received a certificate for Cane's and gift from Chick-fil-A. Our first place winner was Ava Moore, she received a backpack full of goddies! Our second place winner, Gracey Morphew and third place winner Chase Perry (not pictured) received a Dr. Seuss book. Nice job, Bulldogs! 🎨 🖍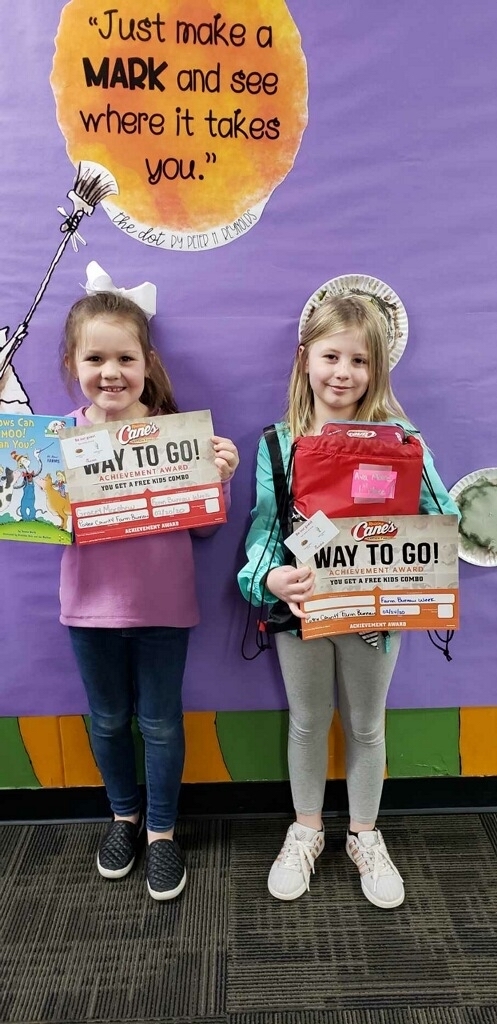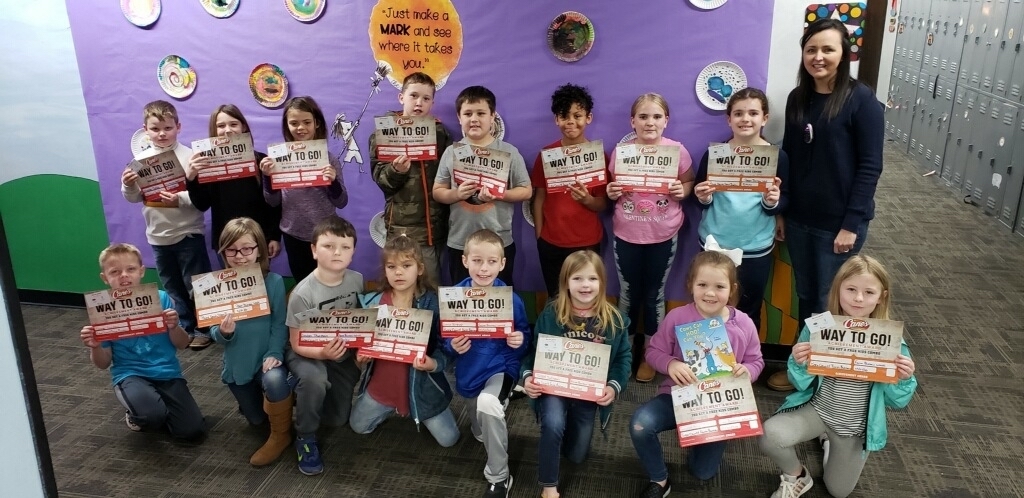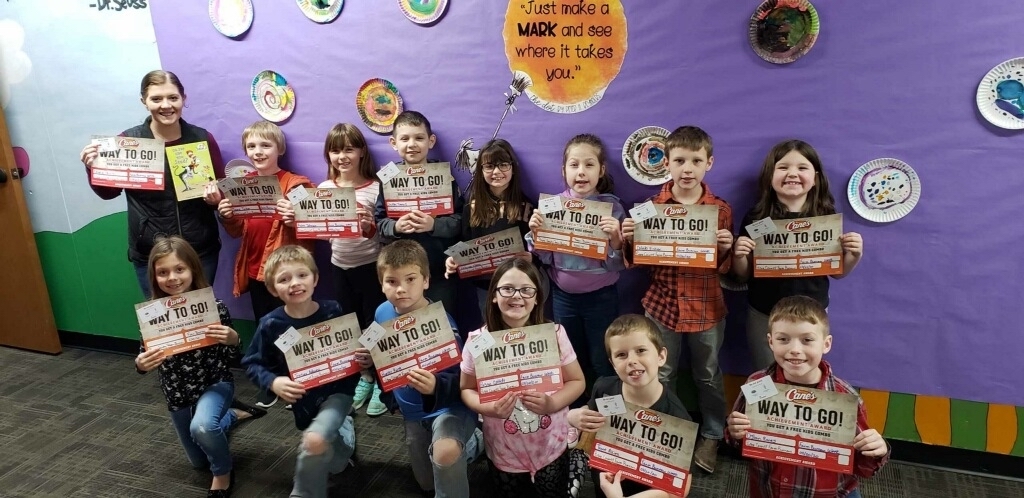 At the elementary, we are celebrating Dr. Seuss's birthday.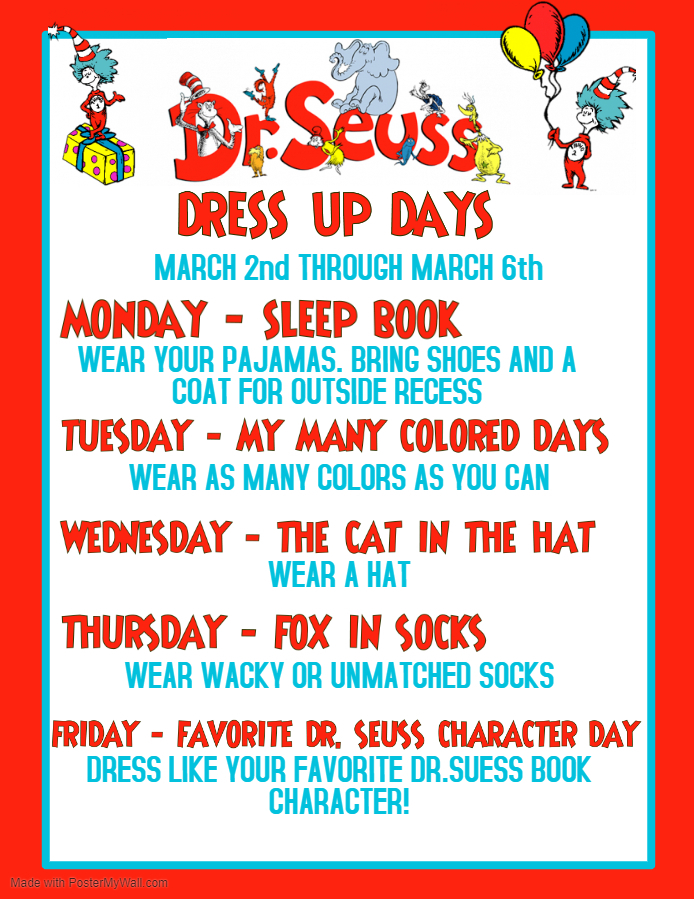 Congrats to these PAWS-itivity Awards!

In Mr. Villar's fifth grade science class today, the students created food webs with dinosaurs; they are working on interdependent relationships in ecosystems!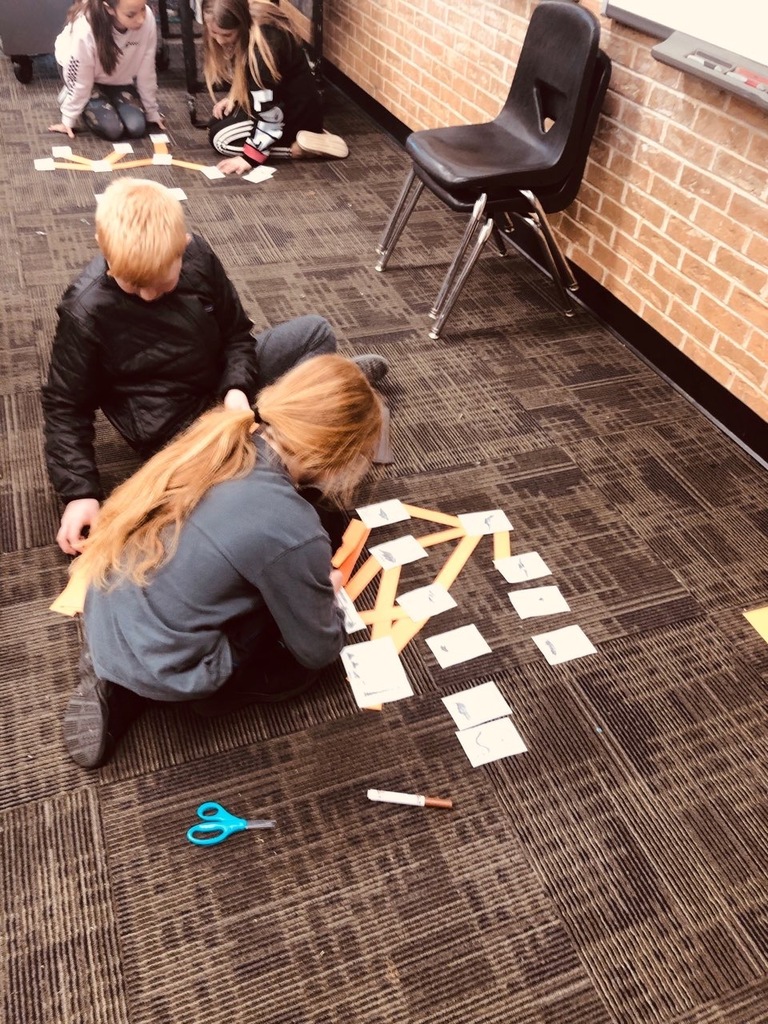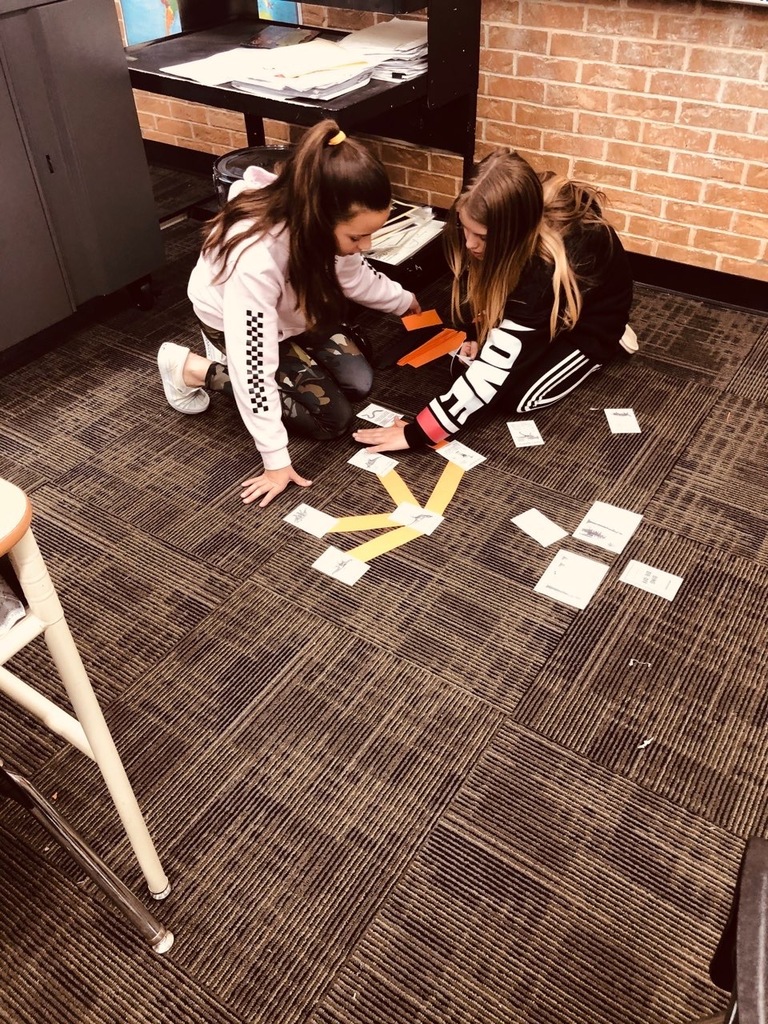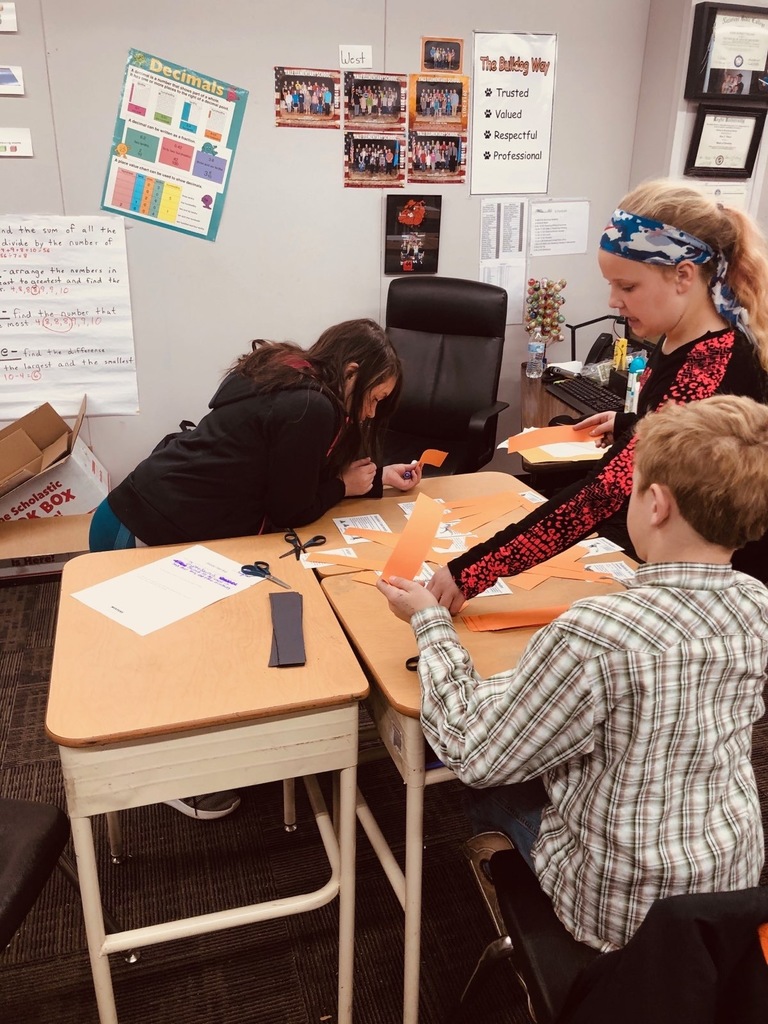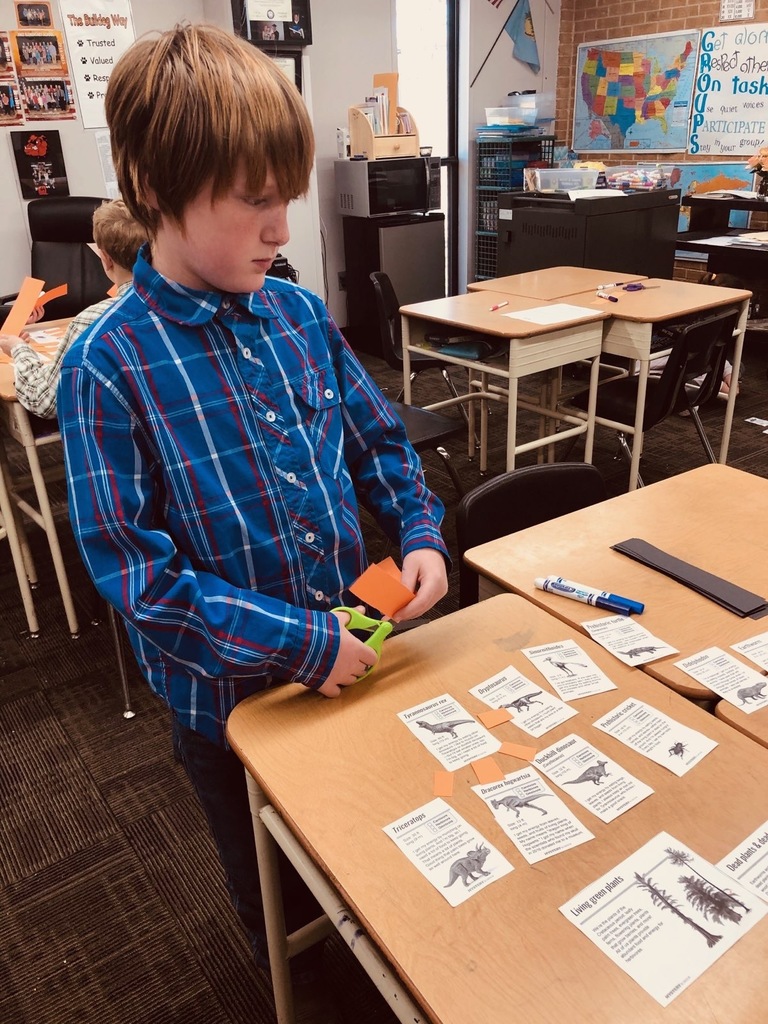 Wow! 🤩 PAWS-itivity Awards!