2020 Senior Tyler Elliott!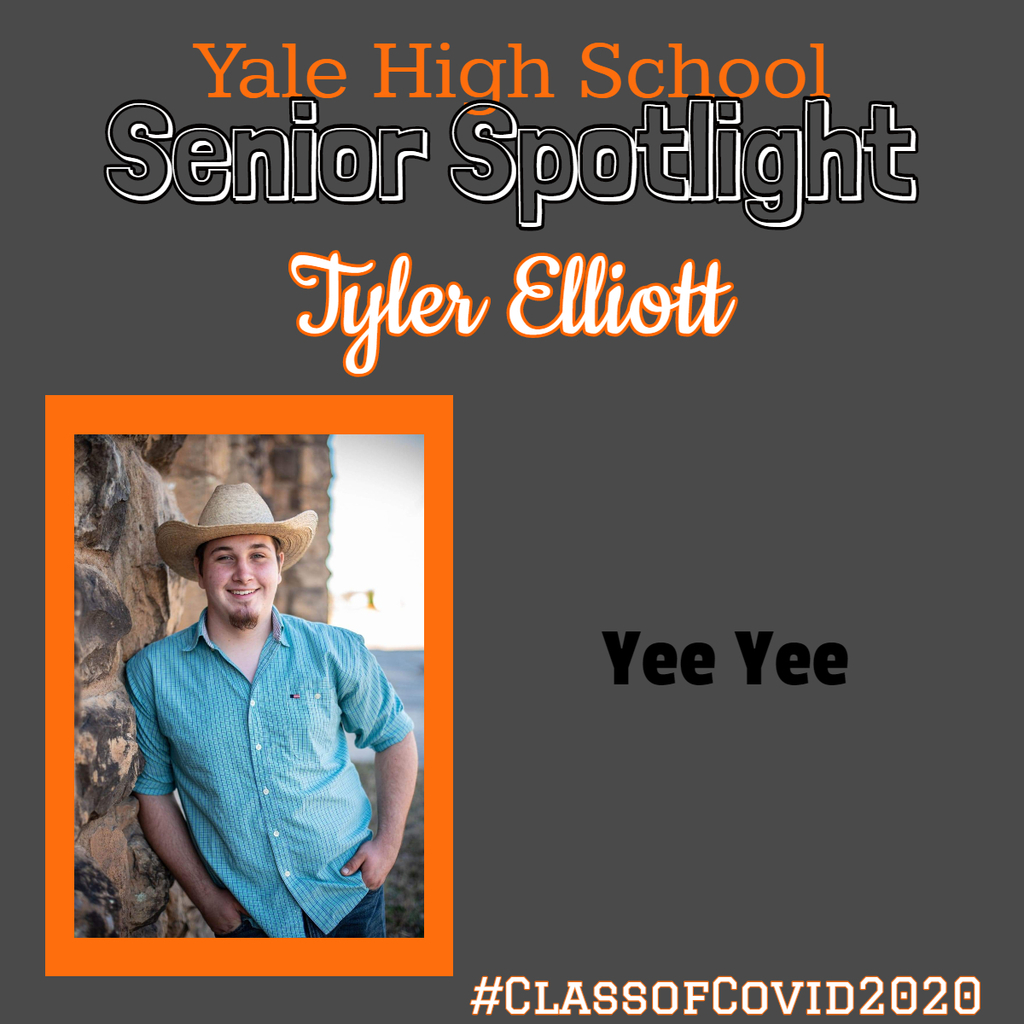 2020 Senior Cole Kilpatrick!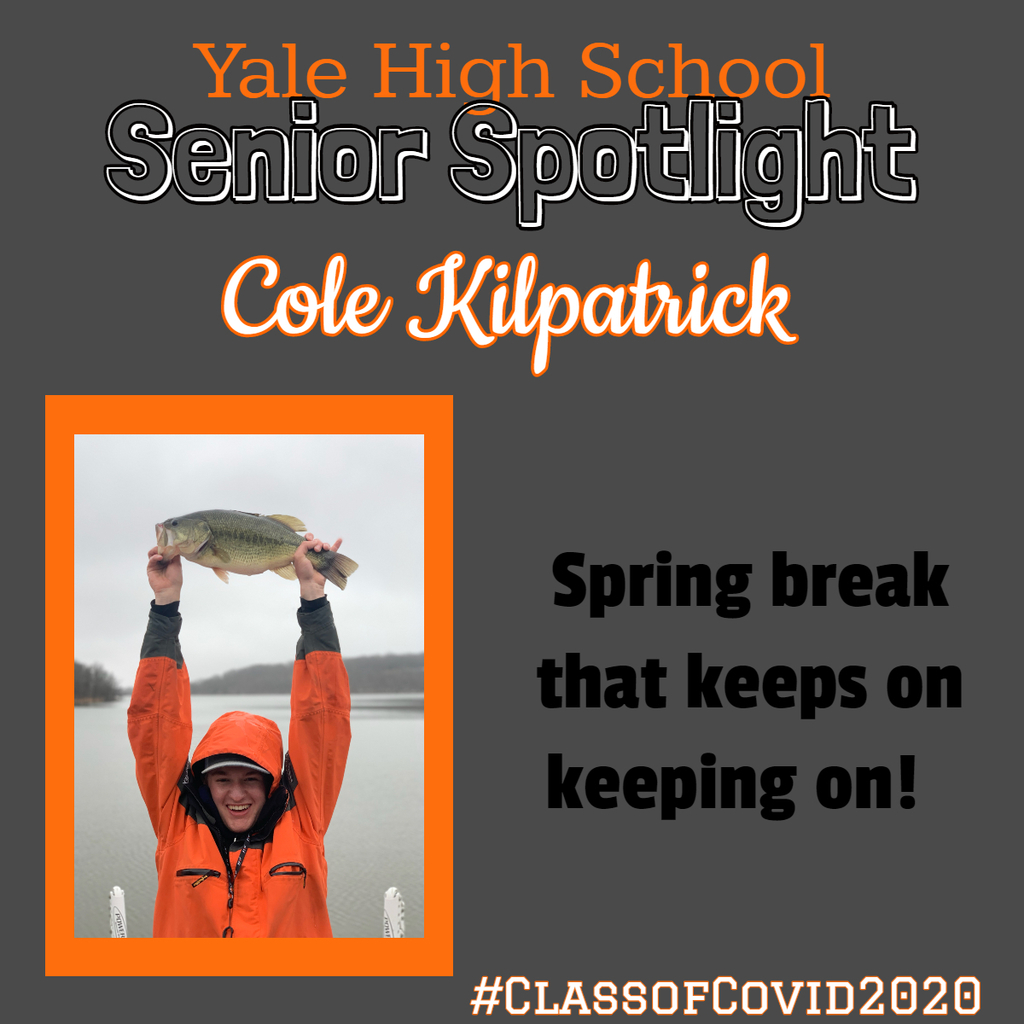 2020 Senior Coby Prather!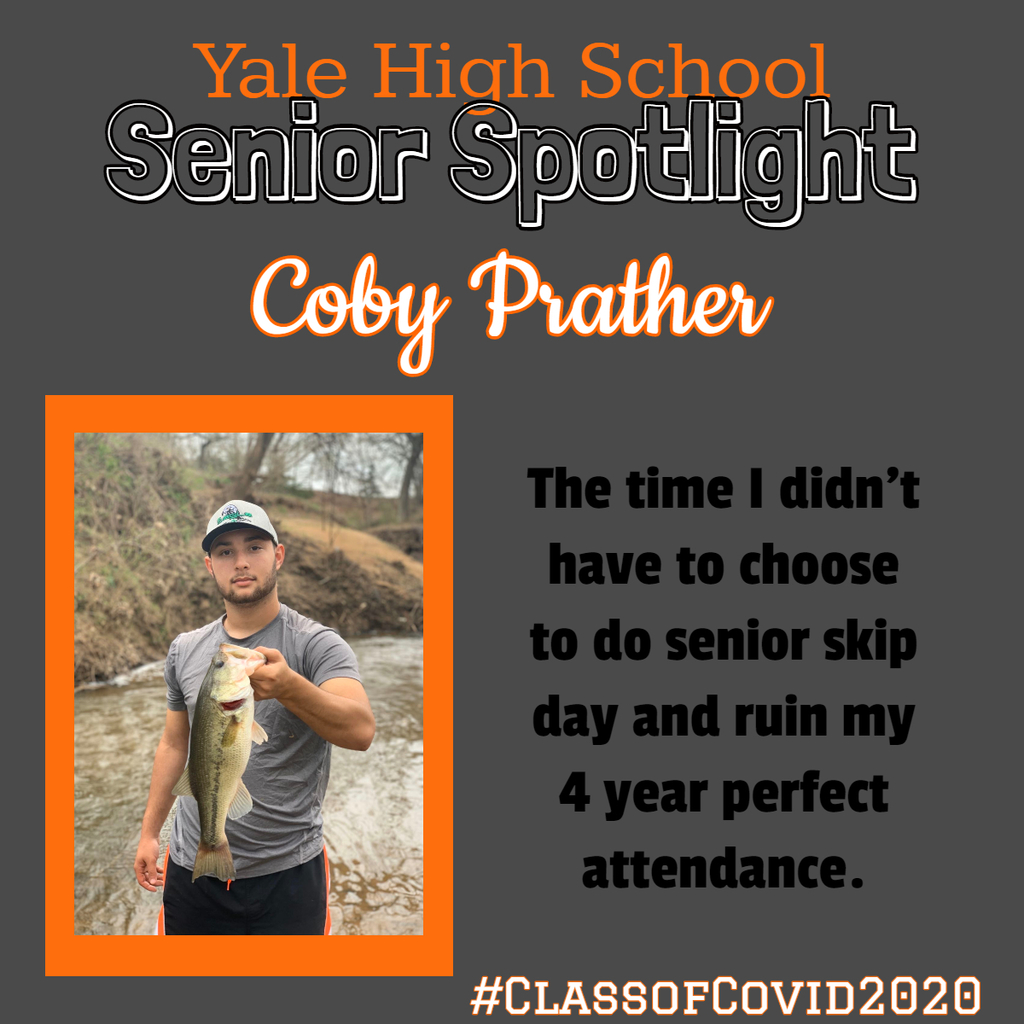 2020 Senior Daylon Robertson!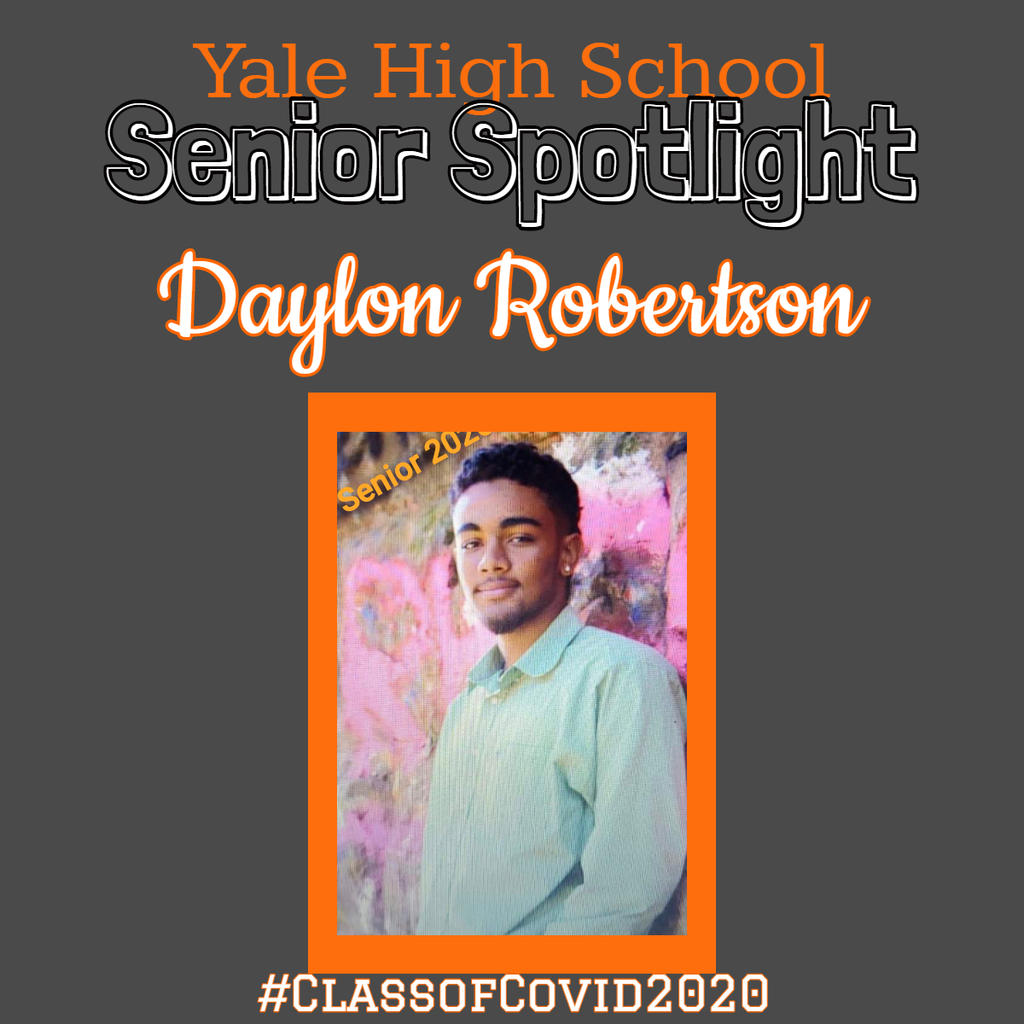 Congratulations go to Grace Richards. She has been awarded the MFA Foundation Scholarship in the amount of $2,000. Great job!!

Student's items that have been left at school in lockers can be picked up this evening until 7:00.

2020 Senior Lindsey Myers!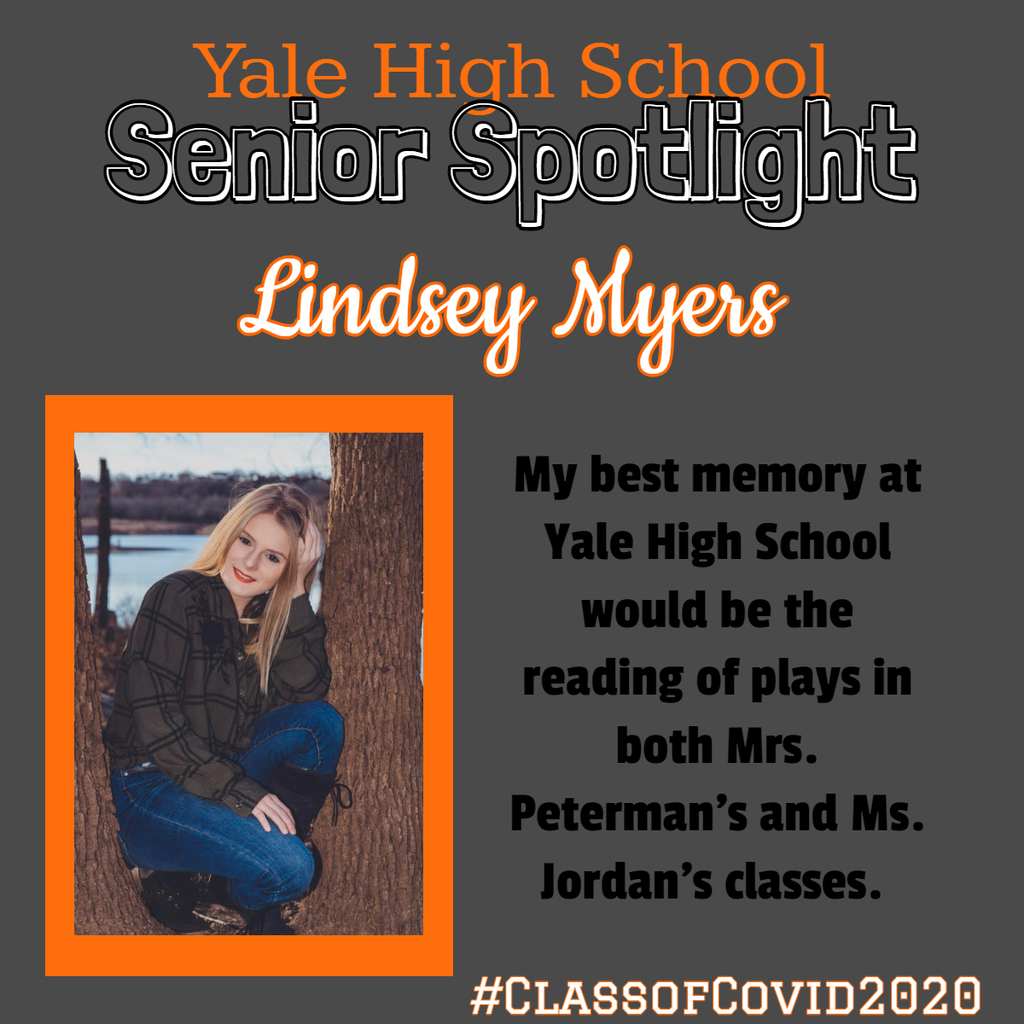 Locker pick up today from 9-12, Please come pick up your child's items.

2020 Senior Gage Tillison!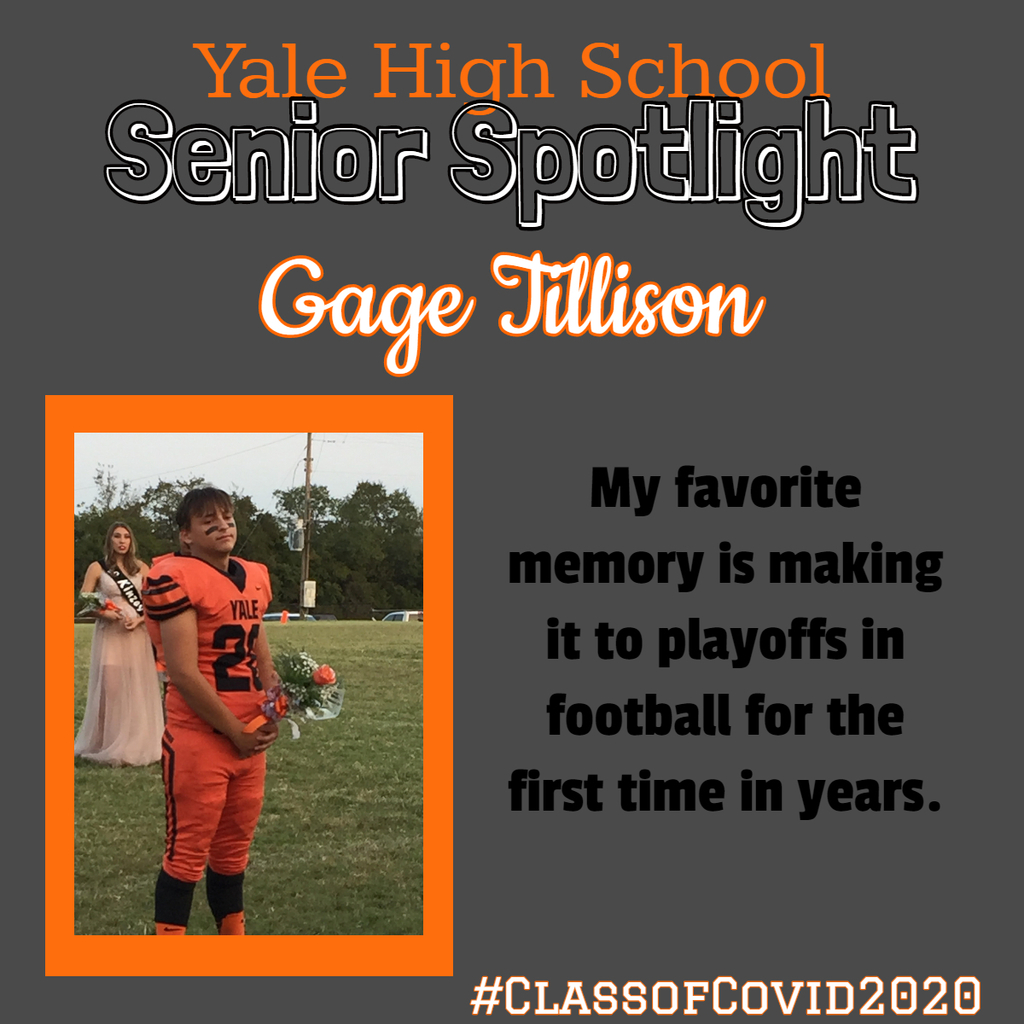 This is just a reminder that students/parents will have an opportunity to pick up personal items from school today from 4-7 and tomorrow from 9-12 and 4-7. Please remain in your vehicles and give your child's name and grade to the person at the door. Stay safe!

Pre-K Enrollment Information- To reserve a spot in the 2020-2021 PK class, email Mrs. Nickell at
enickell@yale.k12.ok.us
. Please include guardians' names, student's name, student's date of birth, and contact information (address and phone number.) Paperwork for full enrollment will be completed at a later time.

Yale students and families can pick up personal belongings left at school this Wednesday (4/15) and Thursday (4/16.) Each day there will be two time blocks from 9am to 12pm and from 4pm to 7 pm. At the elementary, please pull around to the back gym doors. At the JH/HS, please use the front doors.

2020 senior Grace Richards!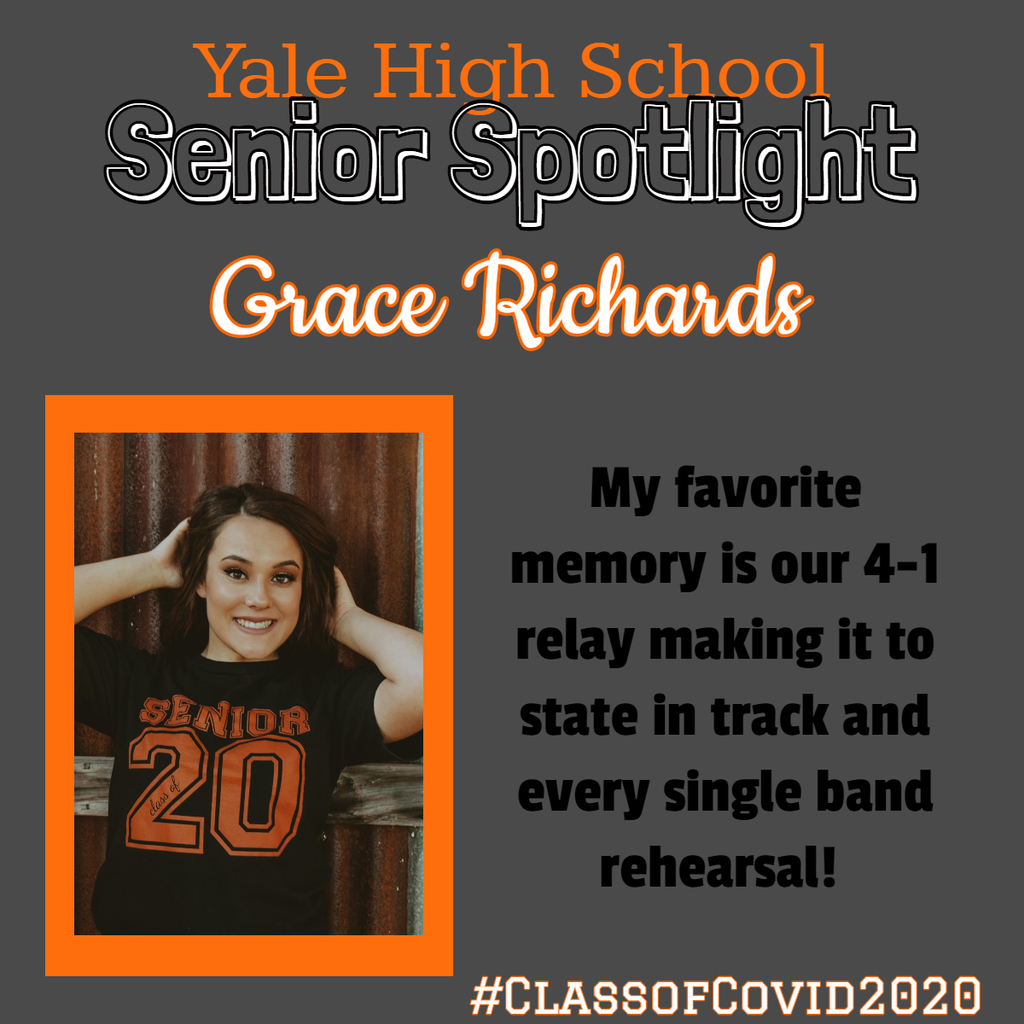 2020 Senior Jacob Wilson!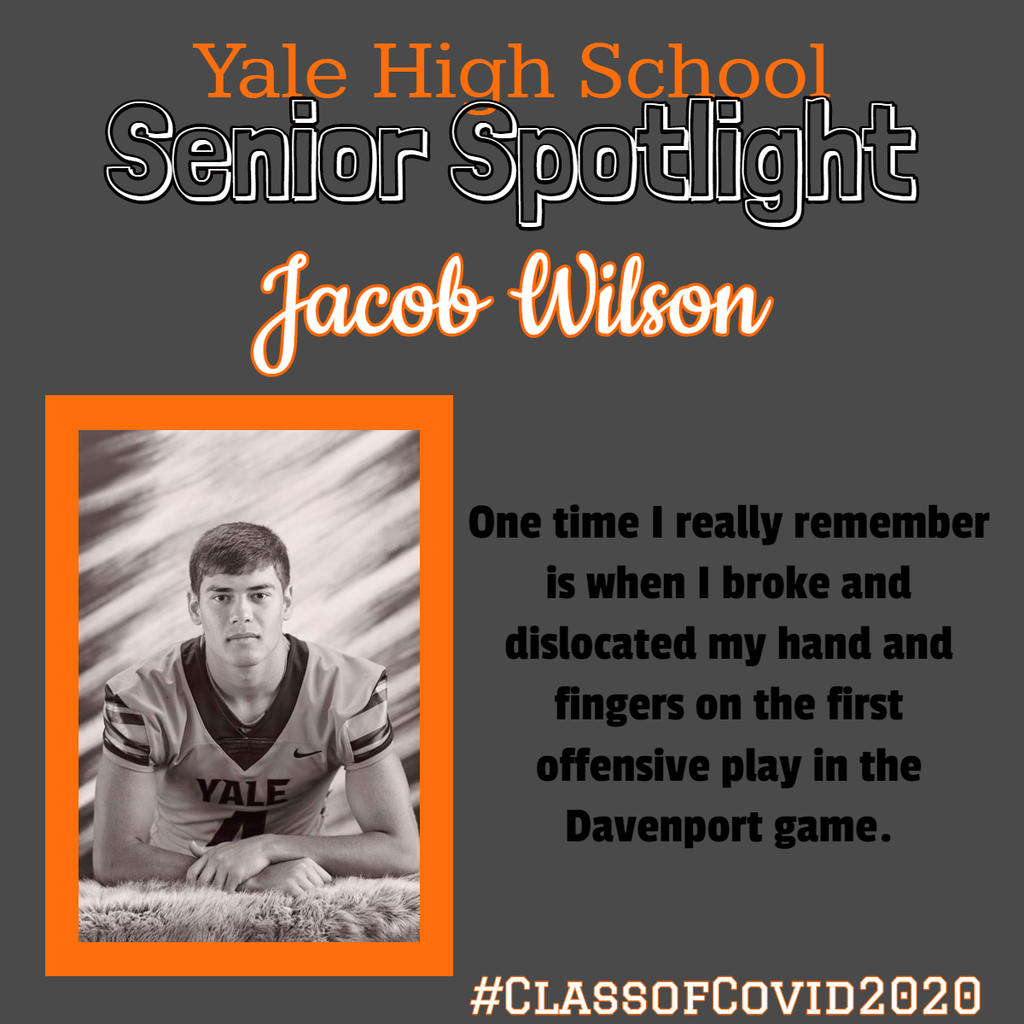 Unfortunately, due to the current situation, the Yale High School Prom has been cancelled for this year. Money will be refunded to those students that have already purchased their tickets. We hope everyone is staying safe!!

2020 Senior Jocy Armstrong!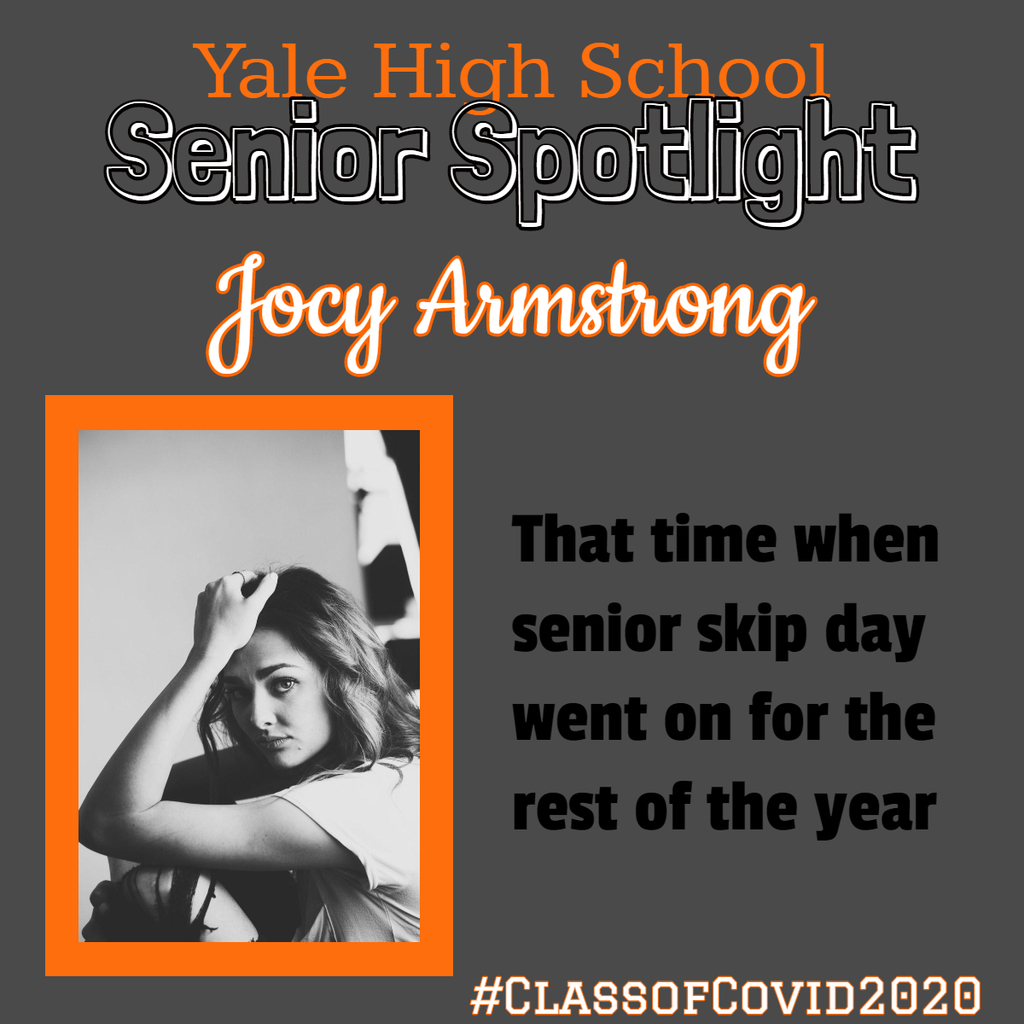 ​The Yale Fire & Police Departments are holding a blood drive on Saturday, April 11 from 11 AM to 3 PM. The Bloodmobile will be located at the fire station. To schedule an appointment, call the Oklahoma Blood Institute at 580-233-9323, or visit obi.org​.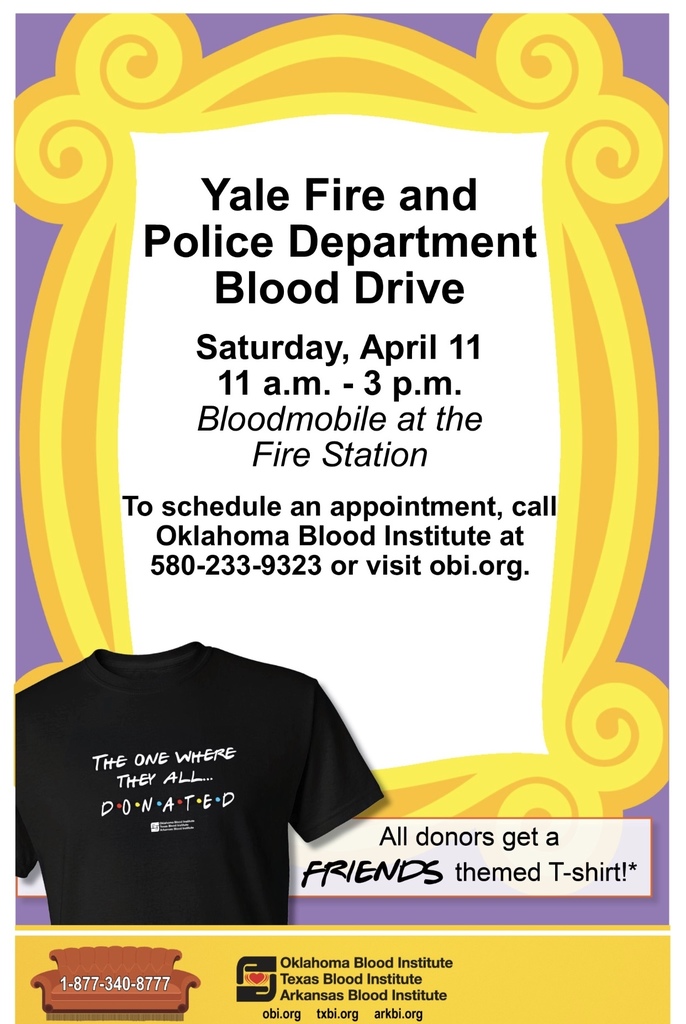 Attention seniors!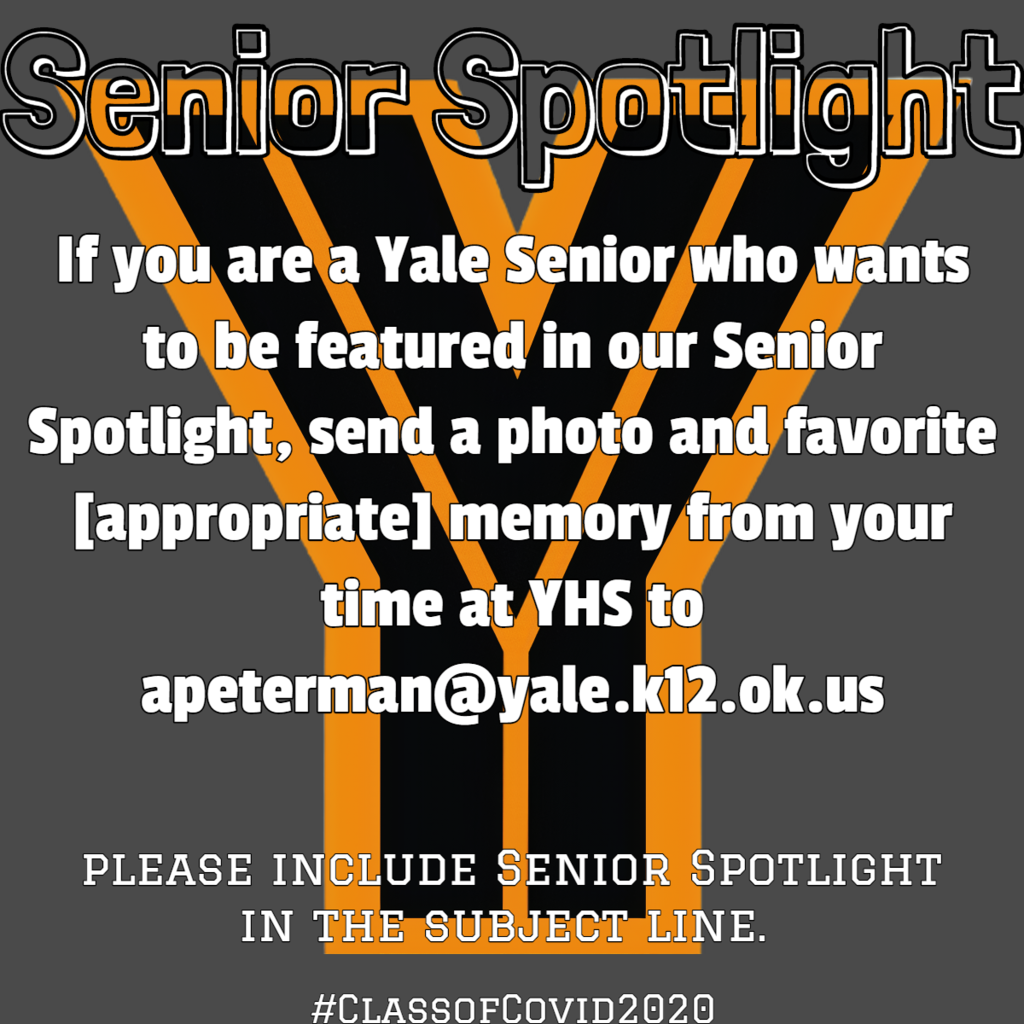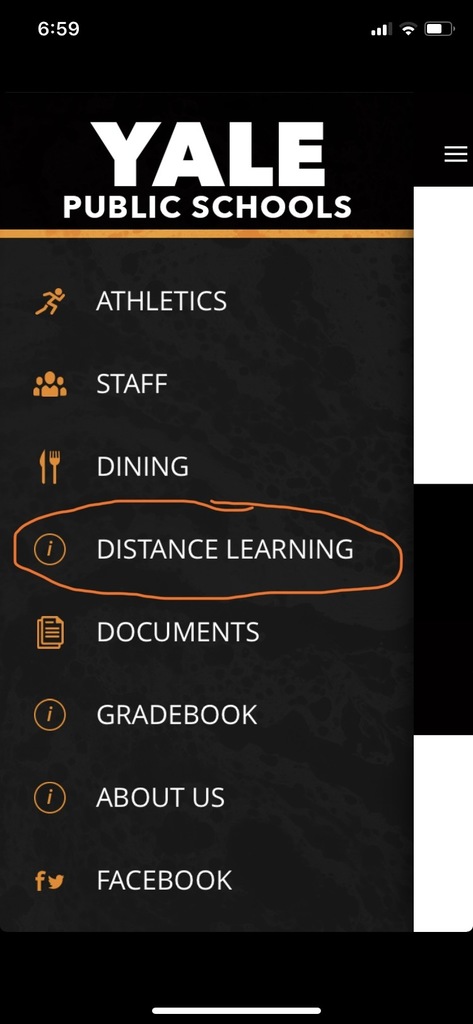 PK-5 learning packets will be delivered tomorrow after 1:00. If you child has a library book that they'd like to return, then this would be a good time to do so. Hang the book in a plastic bag near the mailbox and we'll grab them when packets are dropped off. Otherwise, we will have a drop point at the school at a later date.