Yale Elementary - Our 5th grade 2020-2021 Valedictorians and Salutatorians were announced this morning. We have three valedictorians: Kinley Britton, Emma Elliott, and Gracie Villars. Our two salutatorians are: Madalyn Armstrong and Haley Winterbottom. Congratulations, young scholars, it takes hard work and strong academic habits to achieve these honors!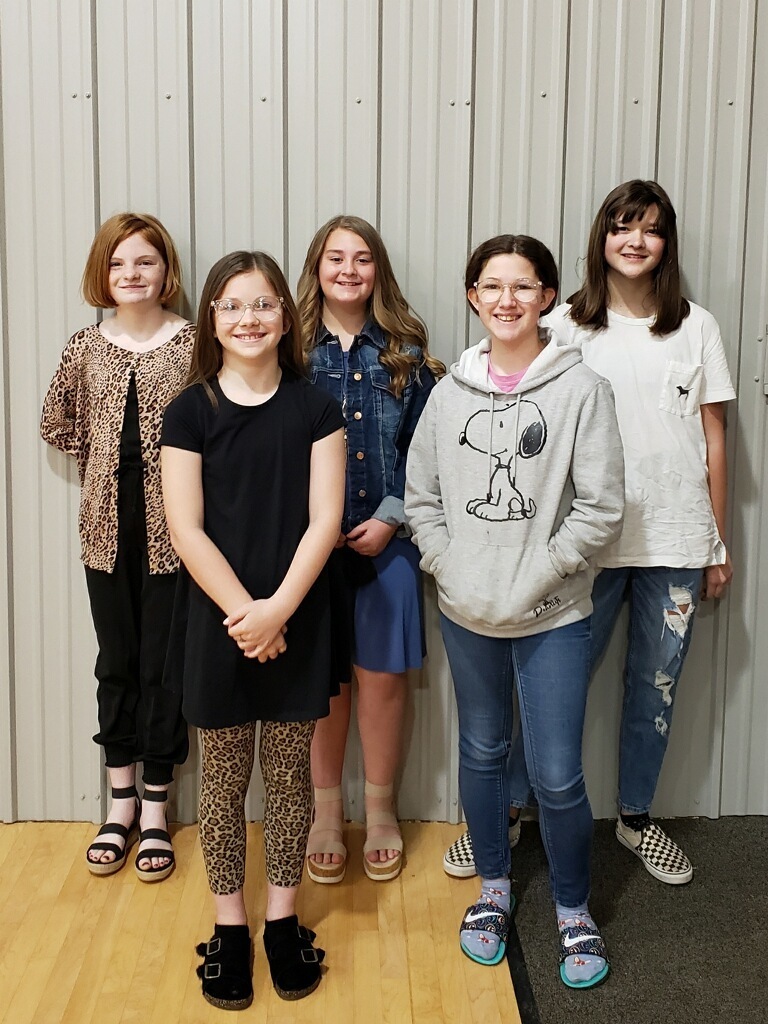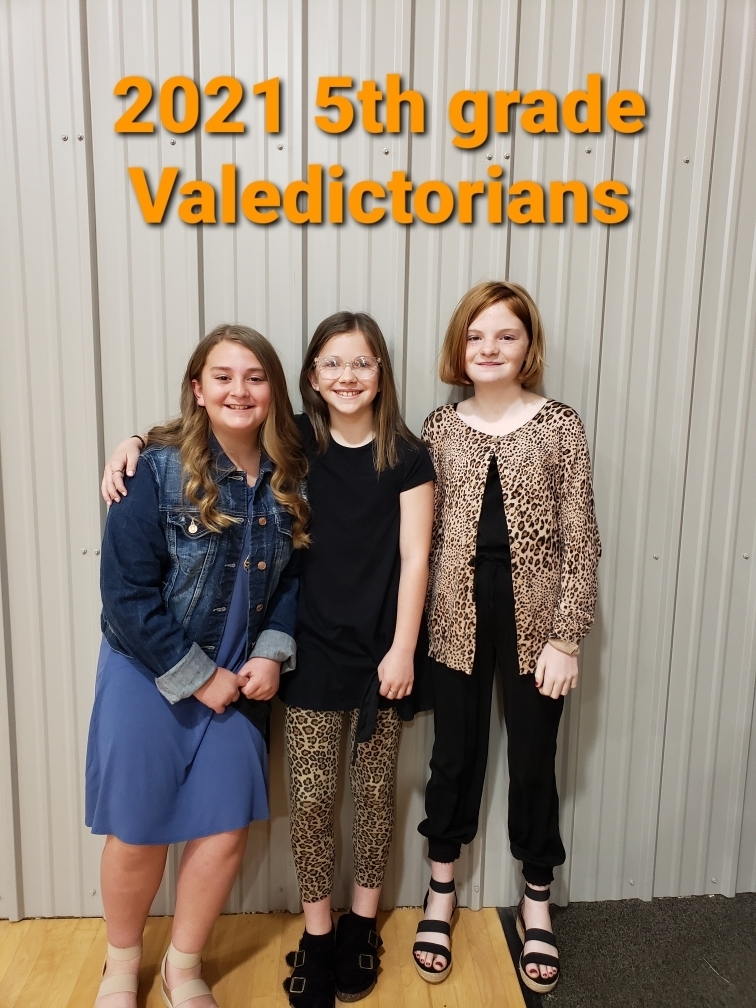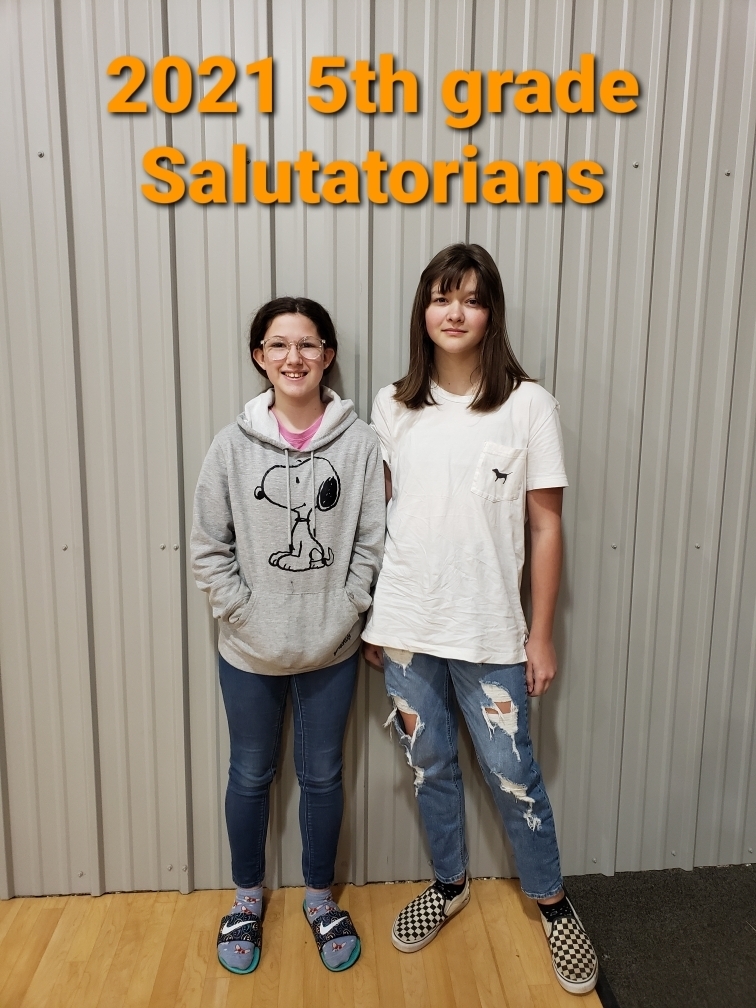 YHS Prom will be April 23rd, 2021 at Cedar Deer Lodge. Tickets must be purchased by Thursday April 22nd, no later than 2:00 p.m. The form for out-of-town guests must be completed and turned in to Mr. Kennedy no later than 2:45 p.m. on April 15th. You may pick a form from the HS office. There will be a guest list at the door, if your name is not the list, you will not be allowed to enter the venue. For questions please contact Mrs. Peterman at:
apeterman@yale.k12.ok.us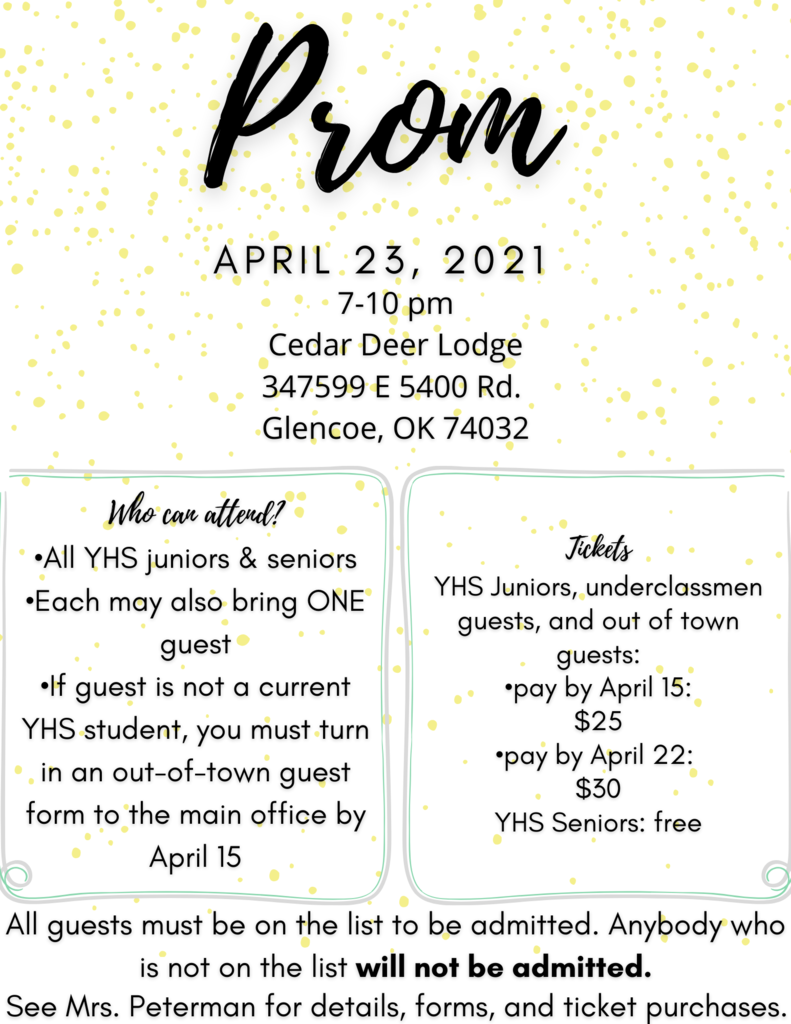 Yale High School Blood Drive April 5th, 2021 Campus Gym 11:30-3:30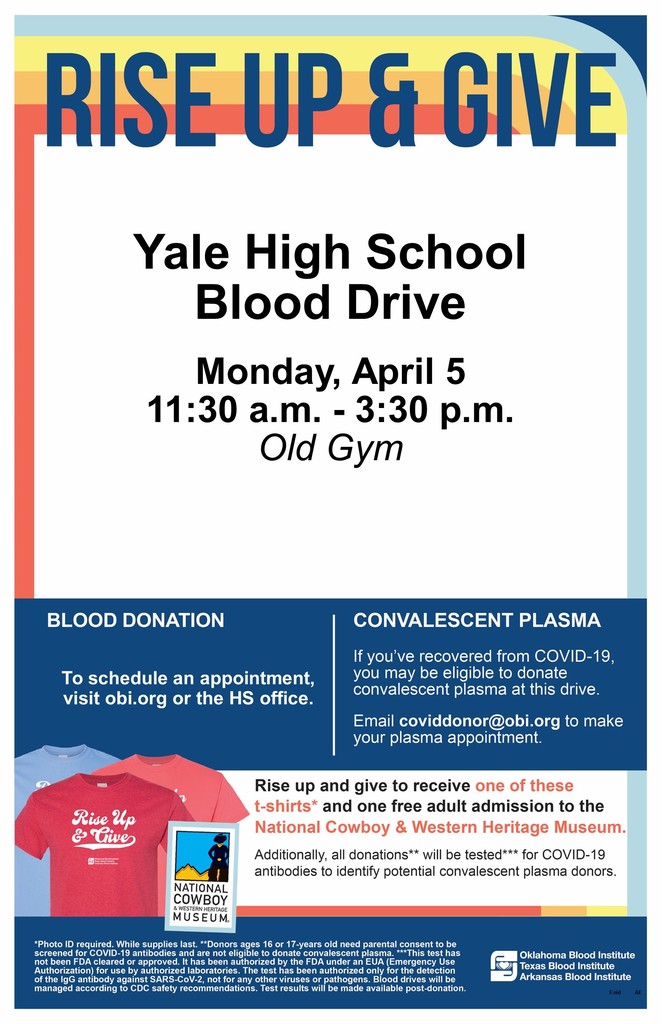 Congratulations to our Junior High Track Team! We had two students earn medals at the Cushing Track Meet: Shaun Lozier placed 3rd in the 300 M hurdles, and Brice Bledsoe placed 2nd in the 800 M run and 1st in the mile. #excellencehappenshere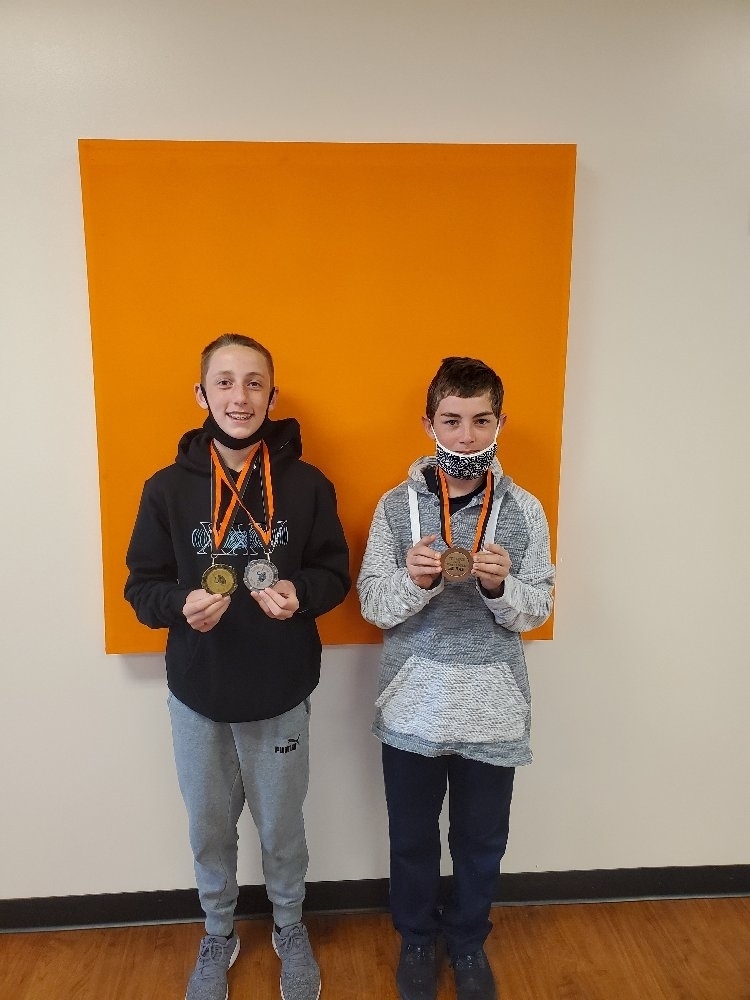 Today's softball games have been cancelled.

PAWS-itivity awards were handed out to our Bulldogs this morning!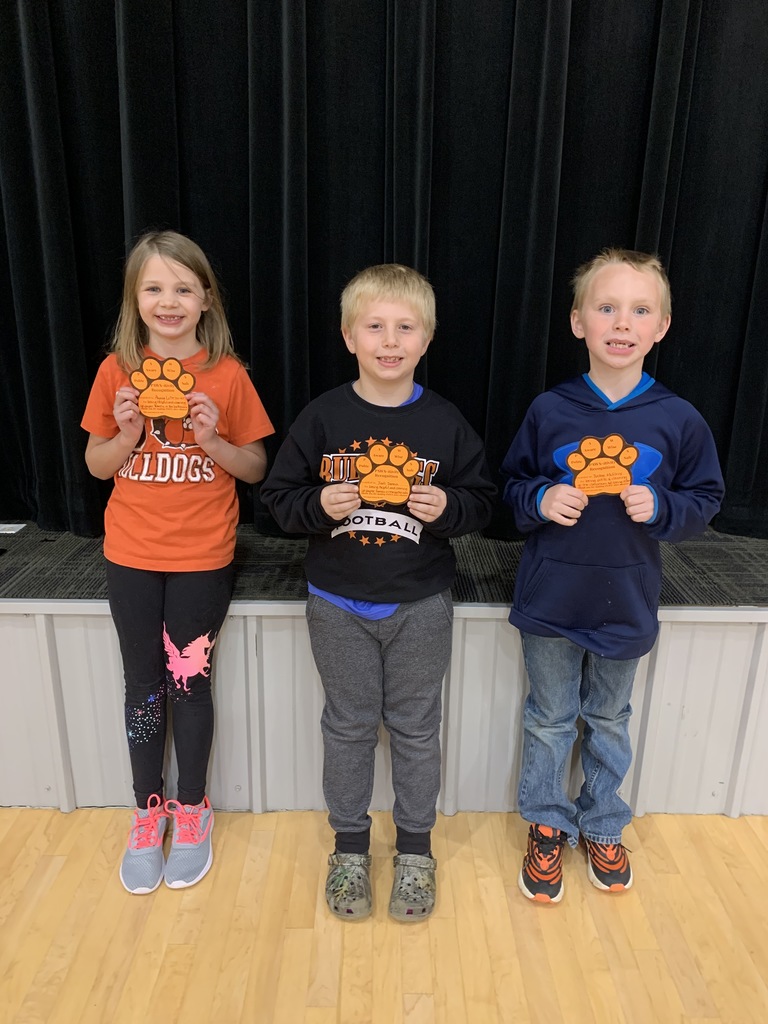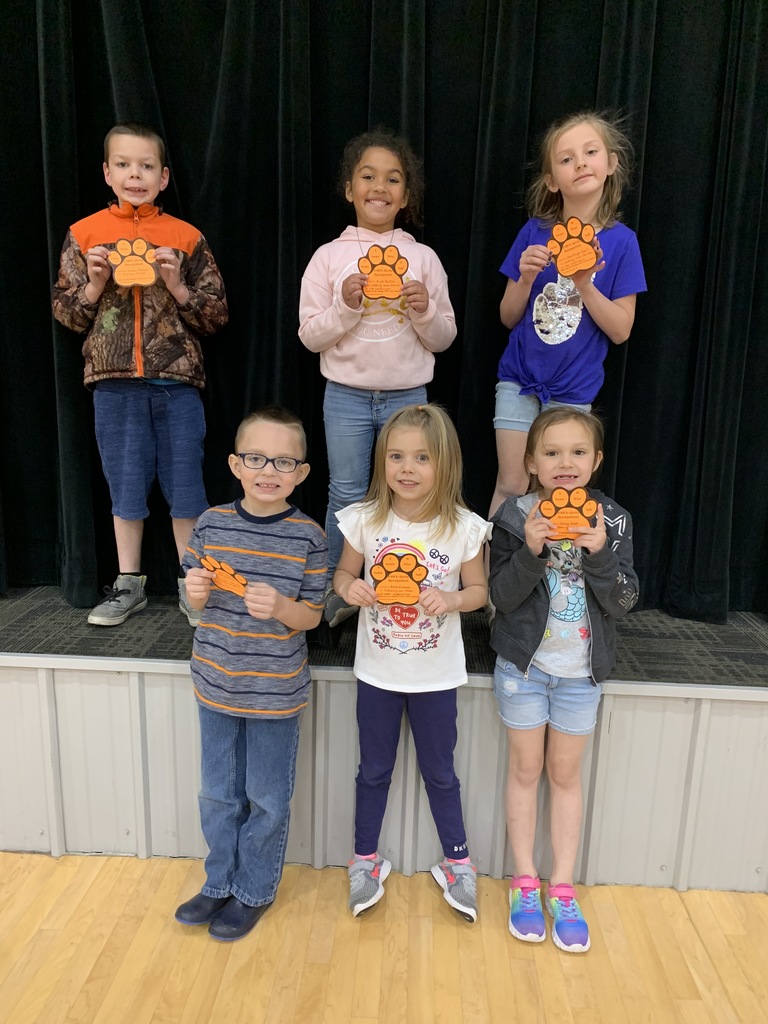 Please keep in mind that the weather can have a great impact on the track schedule. We will update as soon as changes are brought to our attention.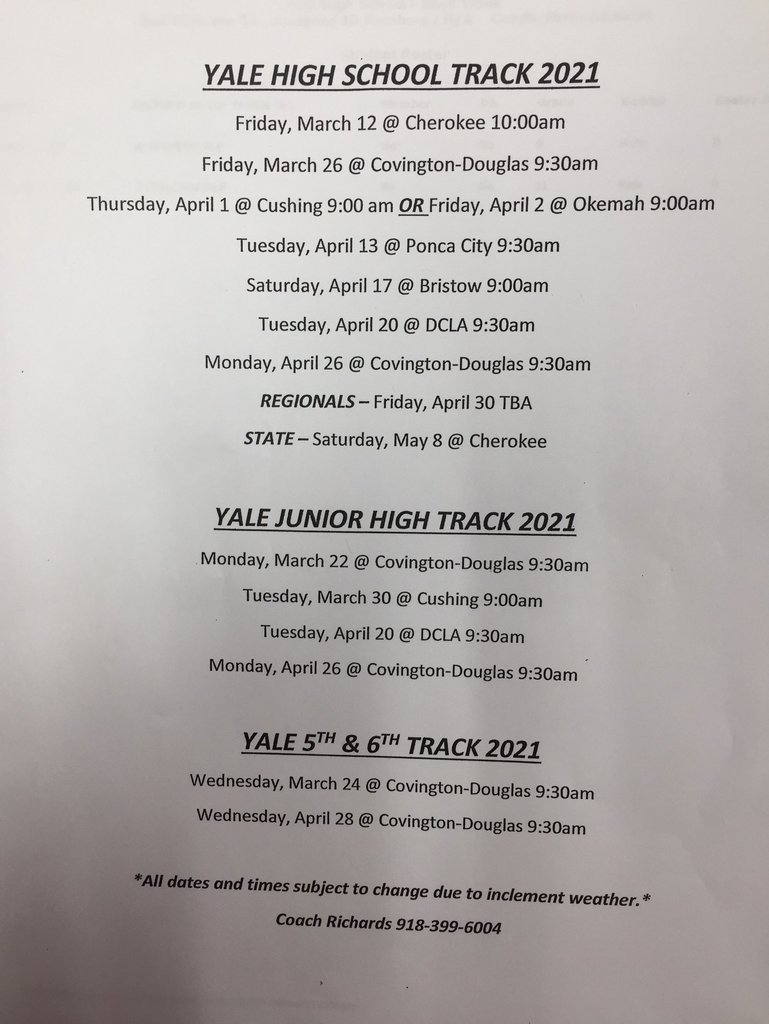 Here's a quick and easy breakdown of upcoming testing information for JH and 11th grade students.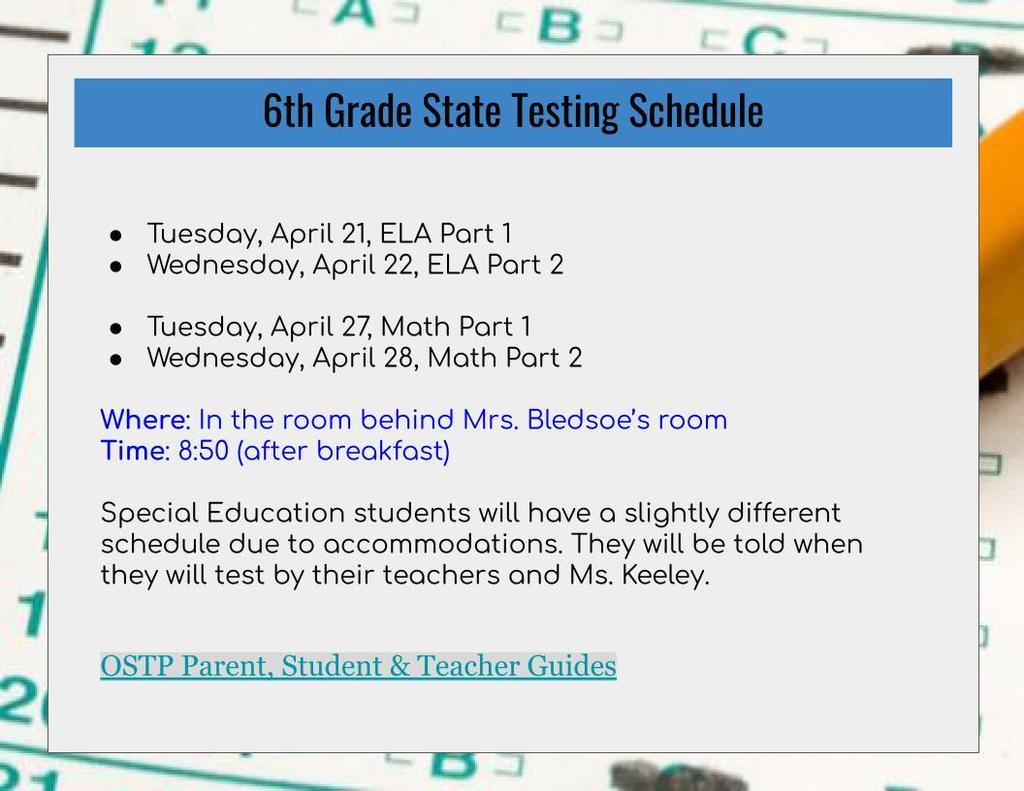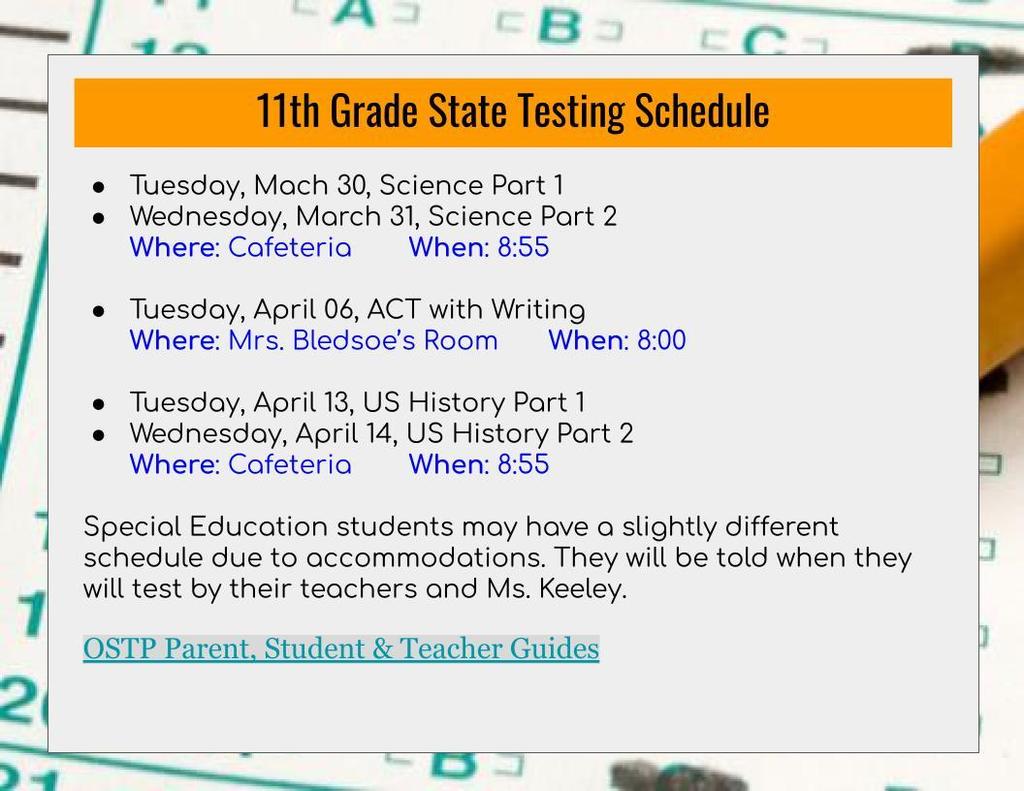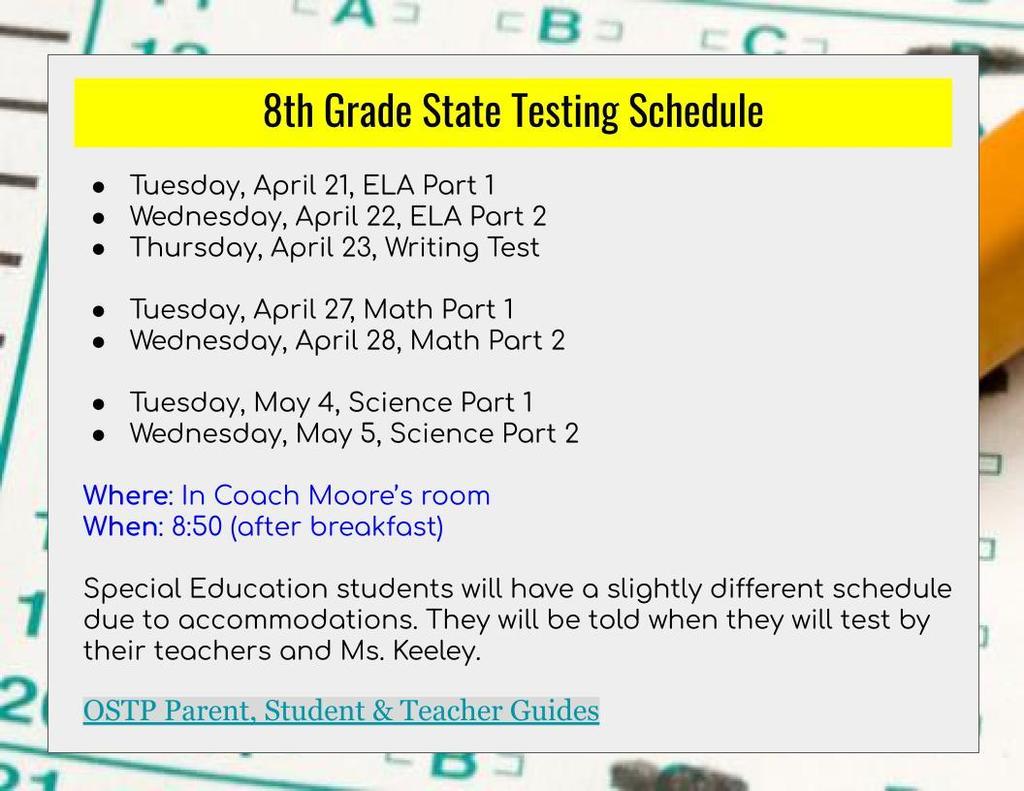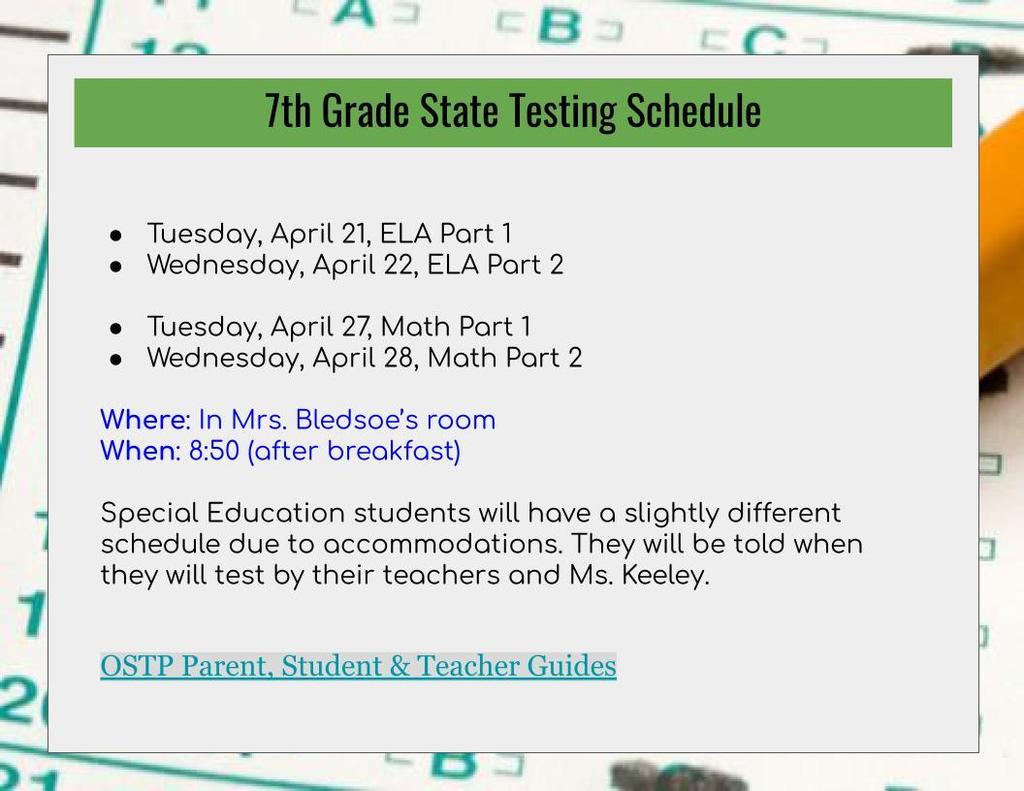 STATE TESTING INFORMATION: Parent, Student and Teacher Guides provide a list of test-taking tips, objectives covered in the test, and practice tests. Parents/guardians are encouraged to discuss these materials with their child to help prepare them for the tests. You can access your child's Parent Guide at
https://oklahoma.onlinehelp.cognia.org/parent-student-teacher-guides/

Congratulations to the following band members for making the MEOBDA honor band. Mekenzie Brown- 6th chair trumpet Cayden Blaylock- 5th chair 7th grade trumpet Brice Bledsoe- 1st alternate percussion

High school baseball is cancelled for today.

2021 End of the Year Events - Details about each event will be released as dates draw closer.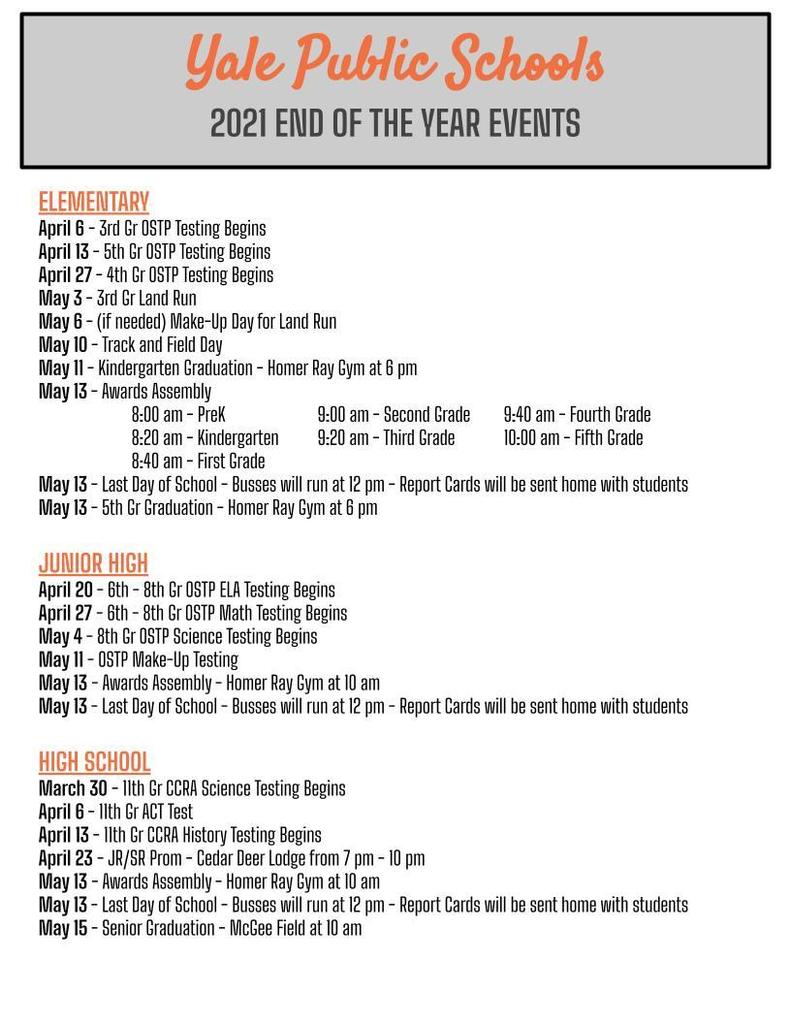 All baseball games are cancelled for today.

All baseball games are cancelled for today.

High school softball at Morrison has been cancelled for today.

Due to rain in the forecast, the junior high track meet scheduled for tomorrow has been cancelled.

There are no junior high baseball games today.

Congratulations to Audrey Martin!! At Central Tech, her Parliamentary Procedure Team earned First Place at the state competition. Individually, Audrey placed 4th in the state competition for Parliamentary Procedure Concepts. Great job representing Yale Schools. We are proud of you.

Congratulations to Kascen Humble for qualifying to receive the State FFA Degree. Also, congratulations to Hadly McIntyre and Emily Morphew for placing in the top 3 in their proficiency divisions. They will find out how they placed on stage at the Oklahoma State FFA convention. Hadly McIntyre- Ag Mechanics Design and Fabrication Emily Morphew- Diversified Livestock Production

Elementary Spring Pictures will be Tuesday, March 23rd.